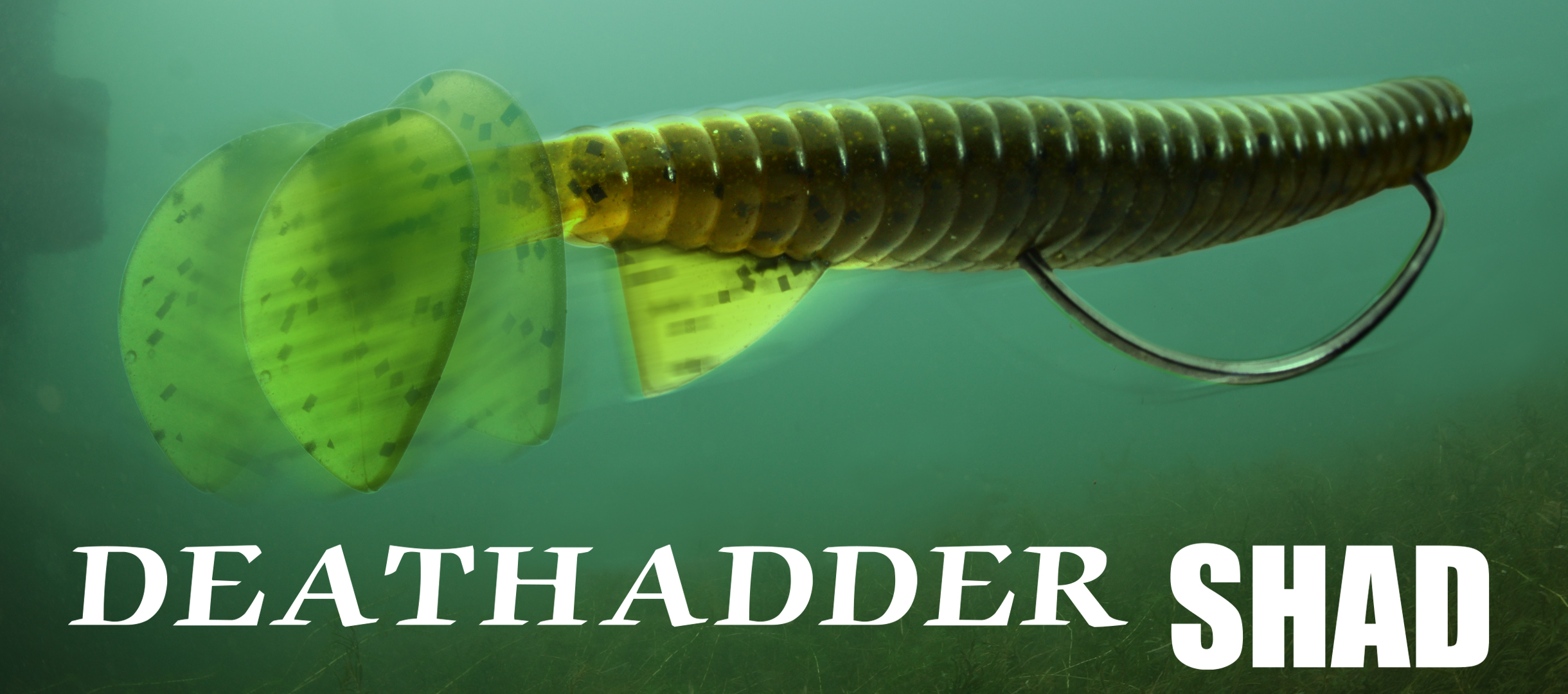 The Death Adder Shad has a great response in the water with a fast-pitched rolling action as te tail responds wth movements at all speeds. The ribs on the side of the body give it a unique vibration as it swims through te water. The stabilizer fins keep it running true. It can be fished solo on the surface, on a jighead in deeper water, or as a trailer on a swim jig.
DEATHADDER SHAD
SIZE: 5inch (5 / pack), 4inch (6 / pack)
Recommended hooks: 5inch # 4/0 to # 5/0, 4inch # 3/0 to # 4/0
BODY FORM & MATERIAL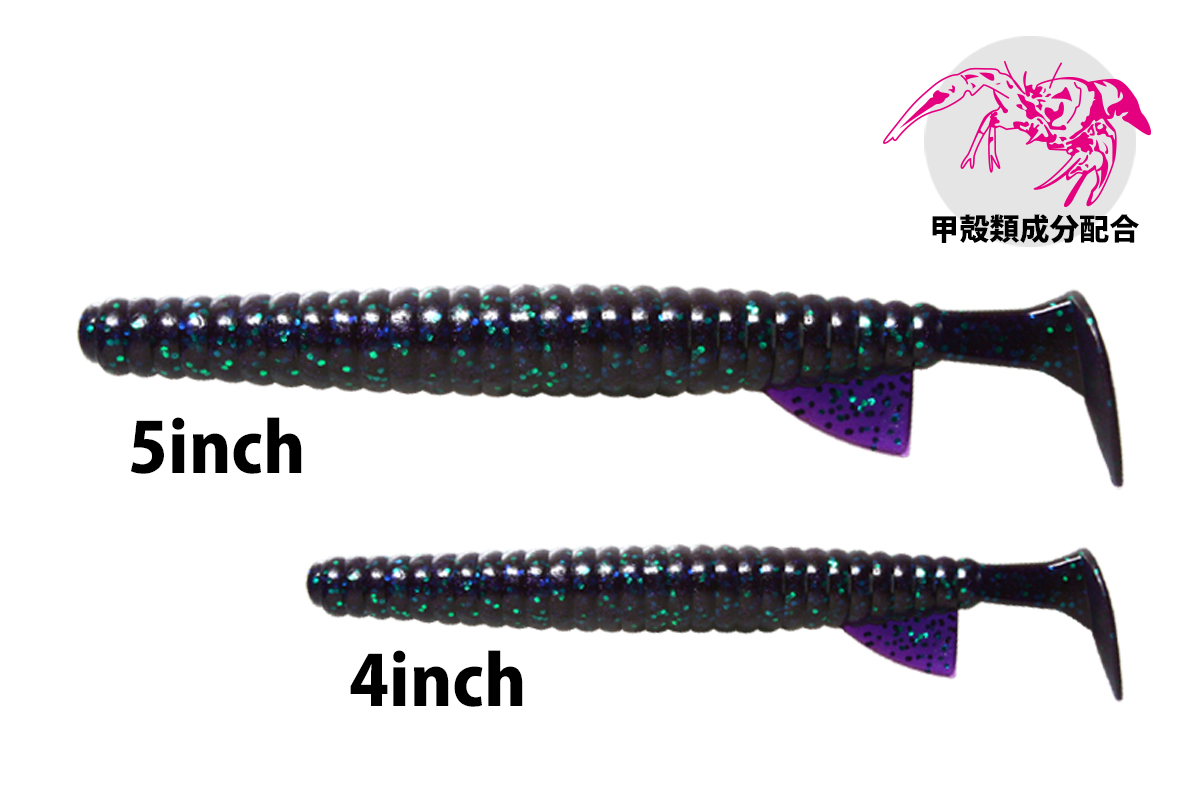 The wide body with a flat back gives the bait a stable swimming action and at the same time, allows for better rigging wit a variety of hook and jigheads. The plastic contains 20% salt and holds hooks great and was designed for durability. It also features a crawfish scent to attract with taste and smell.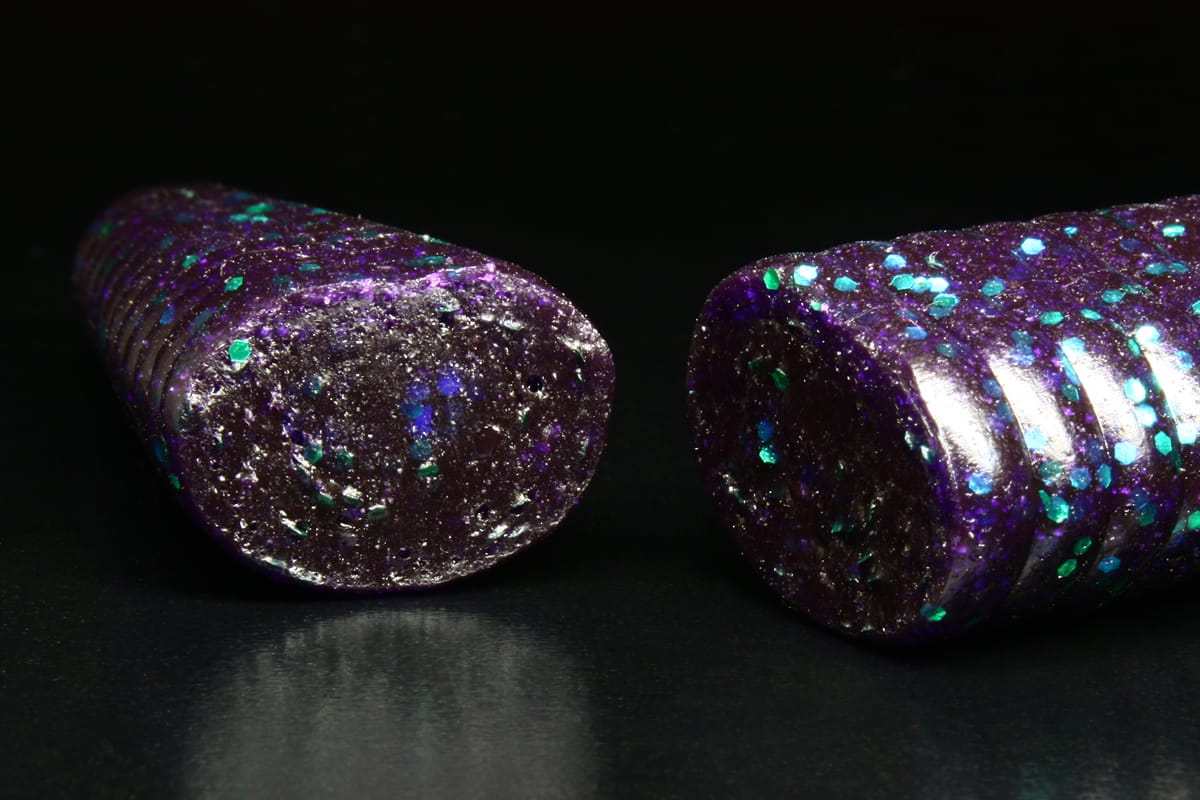 STABILIZER FIN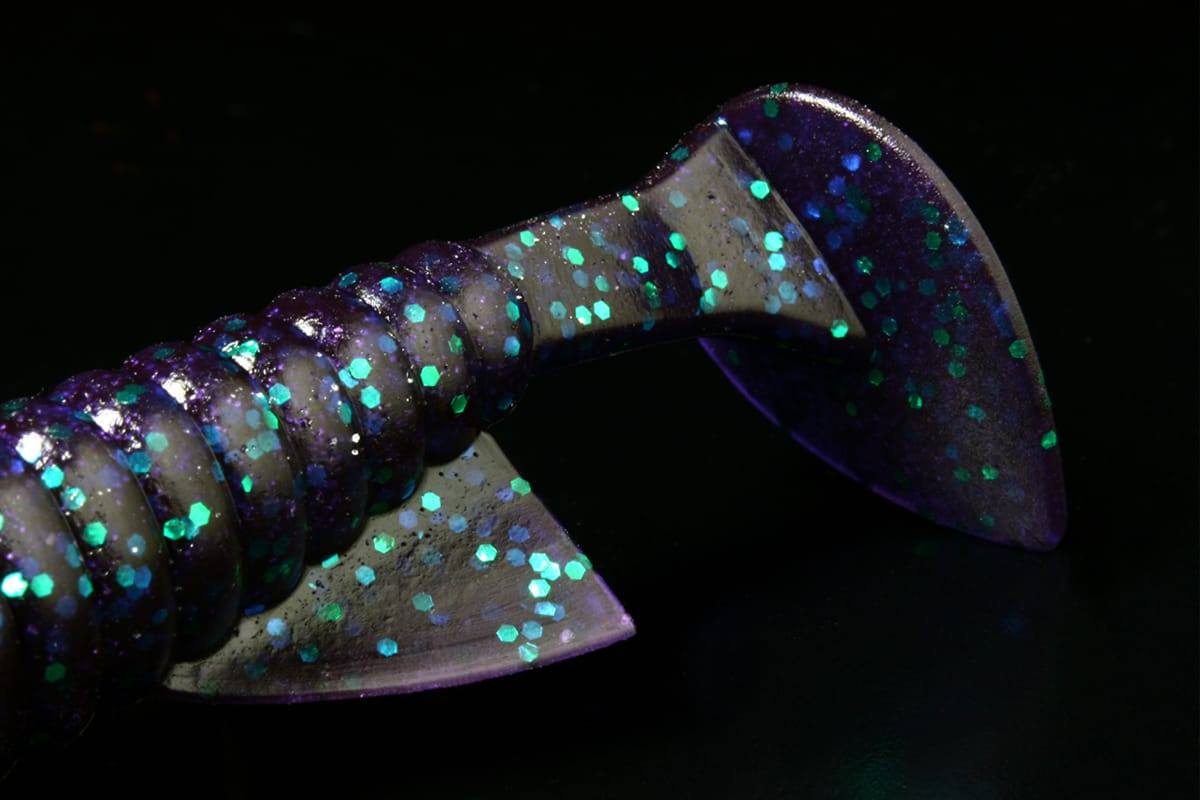 The stabilizer fin keeps the body from rolling and adds to the vibrations from the tail.
TAIL DESIGN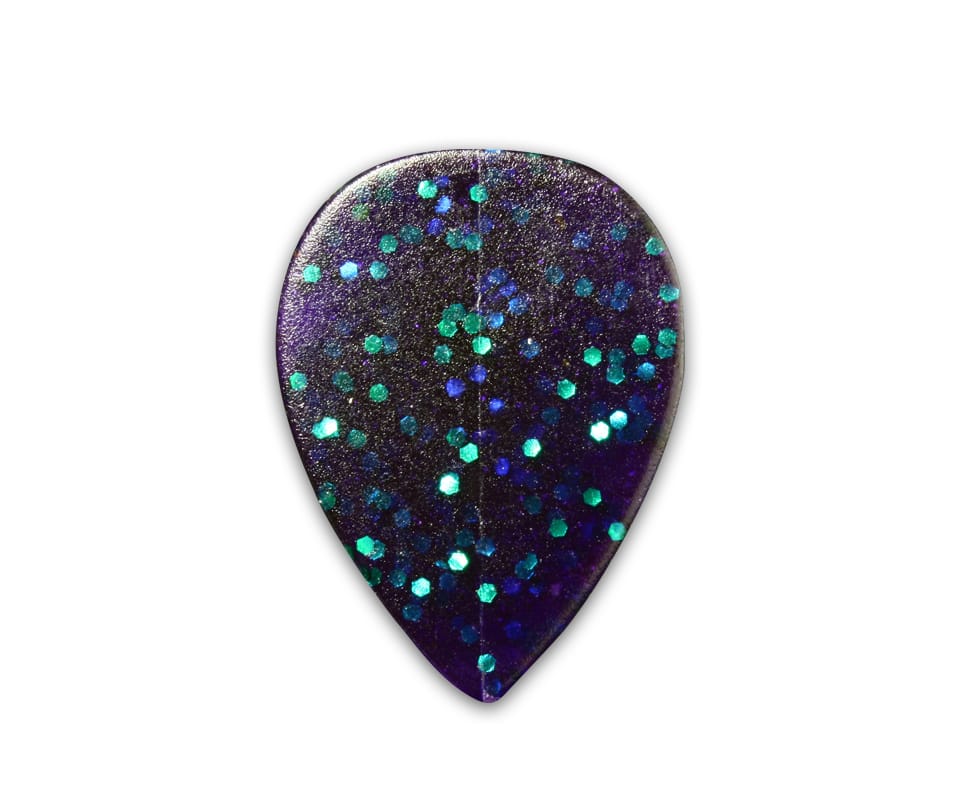 The teardrop-shaped shad tail catches water quickly even with small movements and creates an erratic and high-pitched action.
FEATURE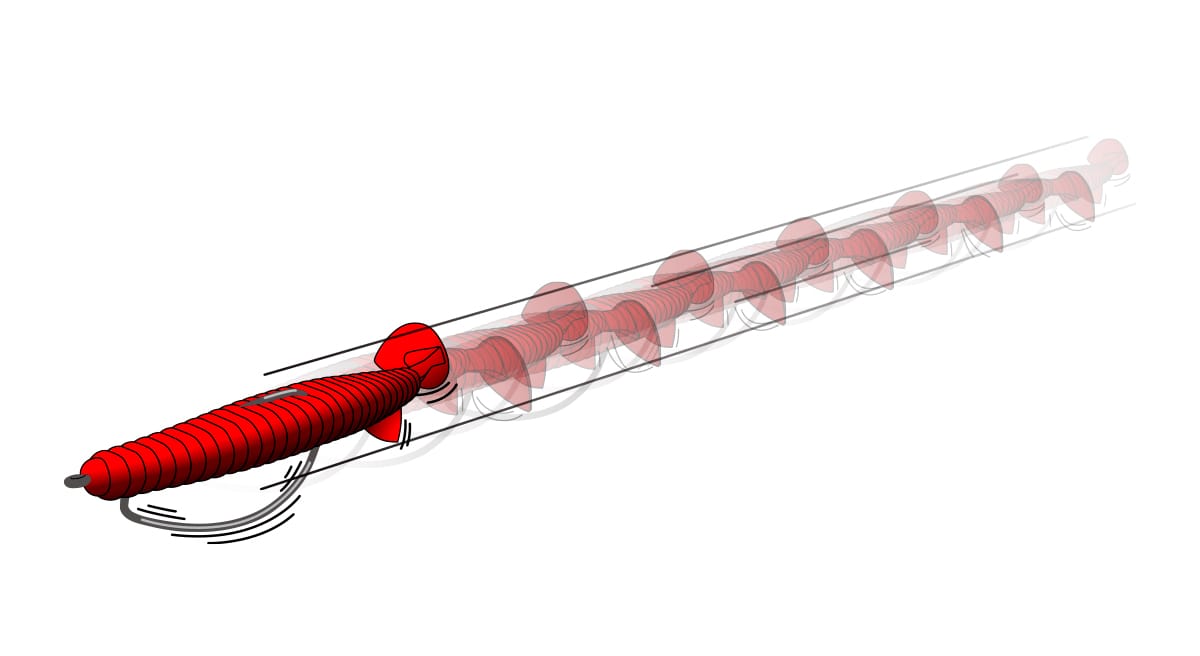 The Death Adder Shad quickly grabs water as soon as it lands and starts moving. It has a baitfish appeal with tight tail movements and can be fished fast or slow.
MATCHED RIG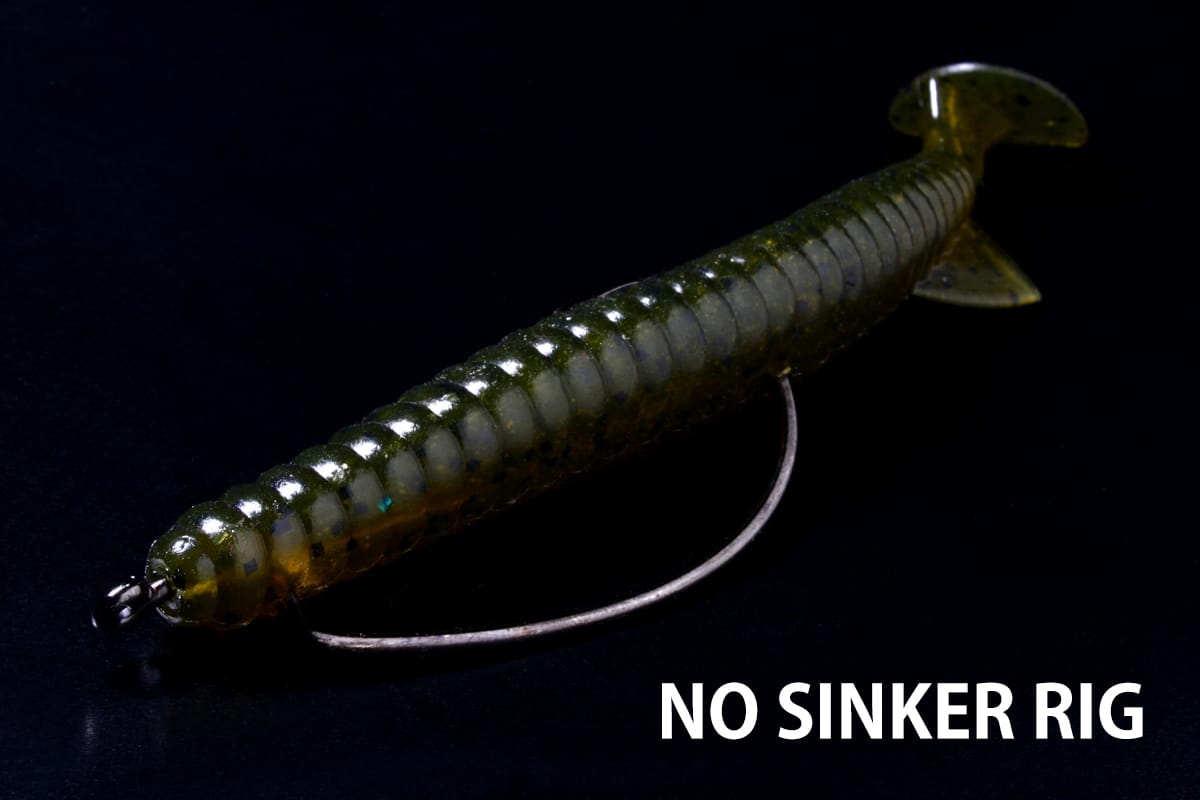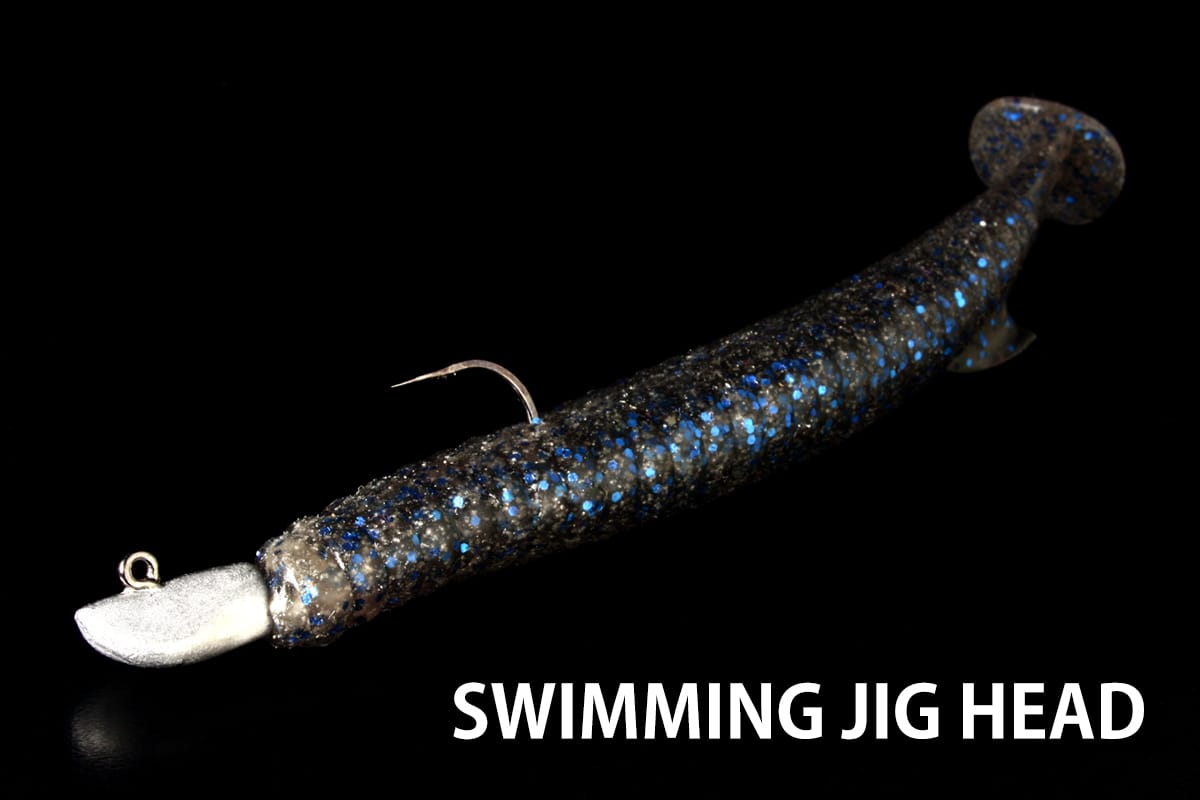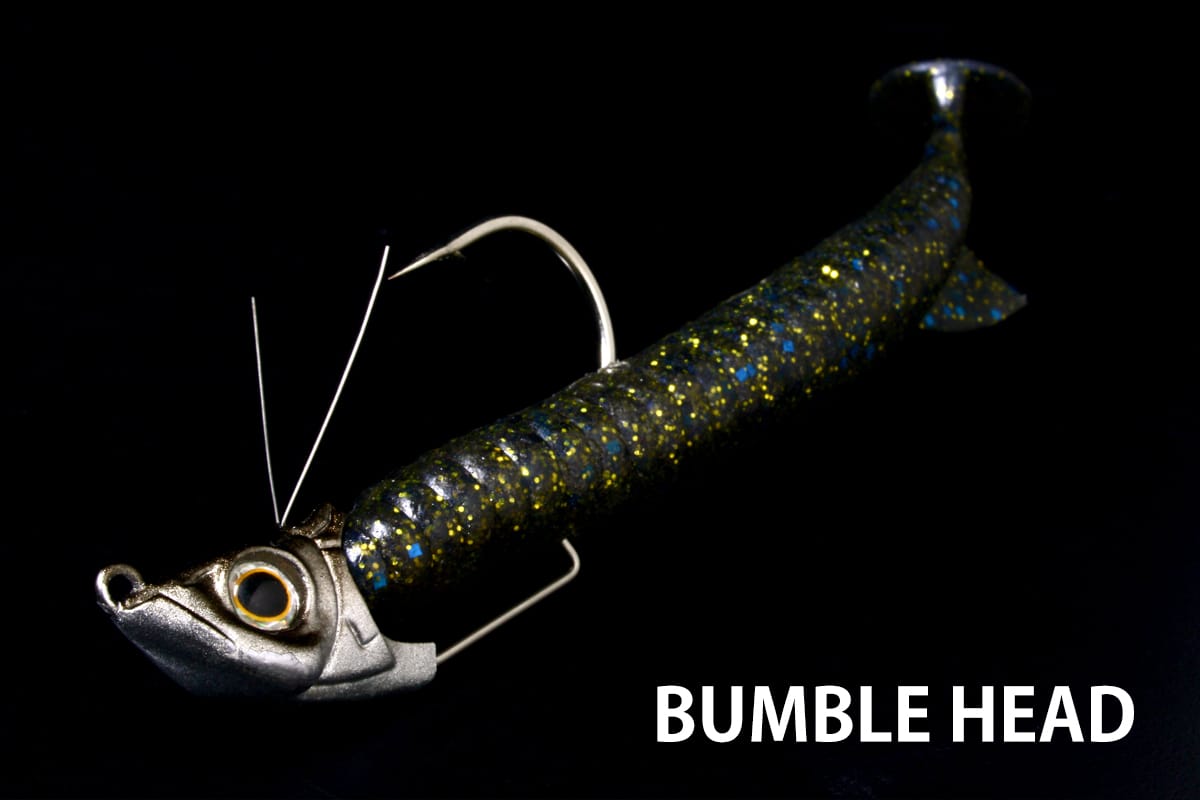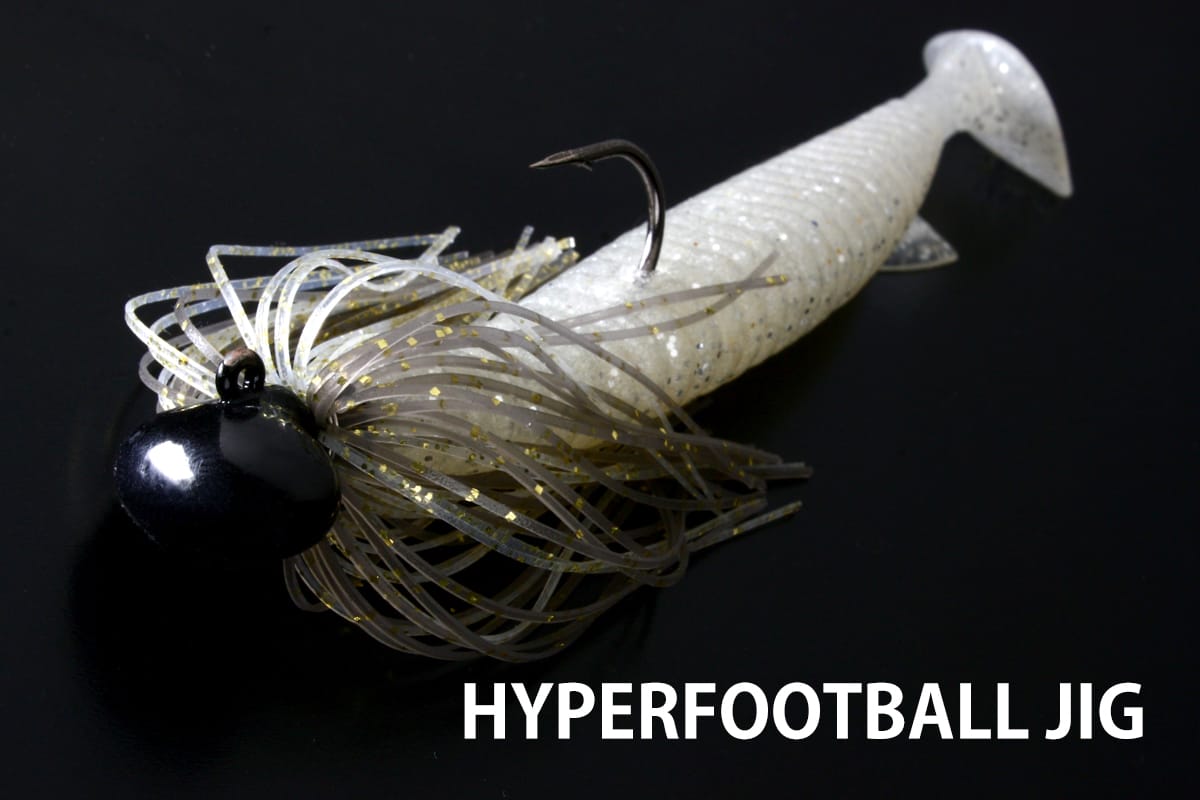 MOVIE