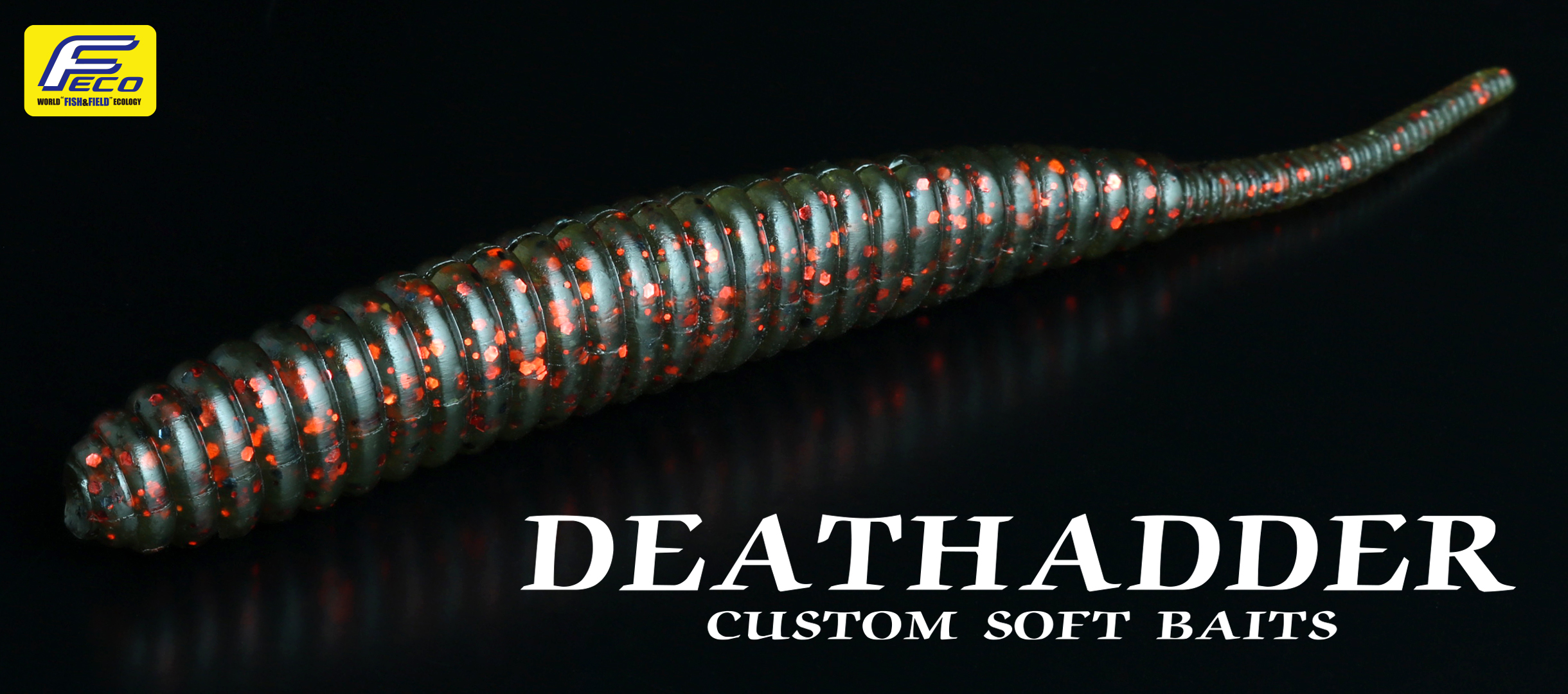 An unparalleled lifelike body. Since its debut, the "Death Adder" series has built a new era of soft baits proven to catch big bass.
The body shape moves through the water with a realistic, tight vibration created by the narrow tail. It creates a perfect look for a baitfish eating bass.
The versatility of "Death Adder", allows it to be fished on jighead rigs, Texas rigs, but also in wacky rigs, drop-shot rigs, and as a trailer.
8inch (4 pack) Recommended offset hook: # 5/0 to # 7/0
6inch (6 / pack) Recommended offset hook: # 3/0 to # 5/0
5inch (8 / pack) Recommended offset hook: # 1/0 to # 3/0
4inch (8 / pack) Recommended offset hook: # 1 to # 1/0
3inch (10 / pack) Recommended offset hook: # 1 to # 2
BODY FORM & MATERIAL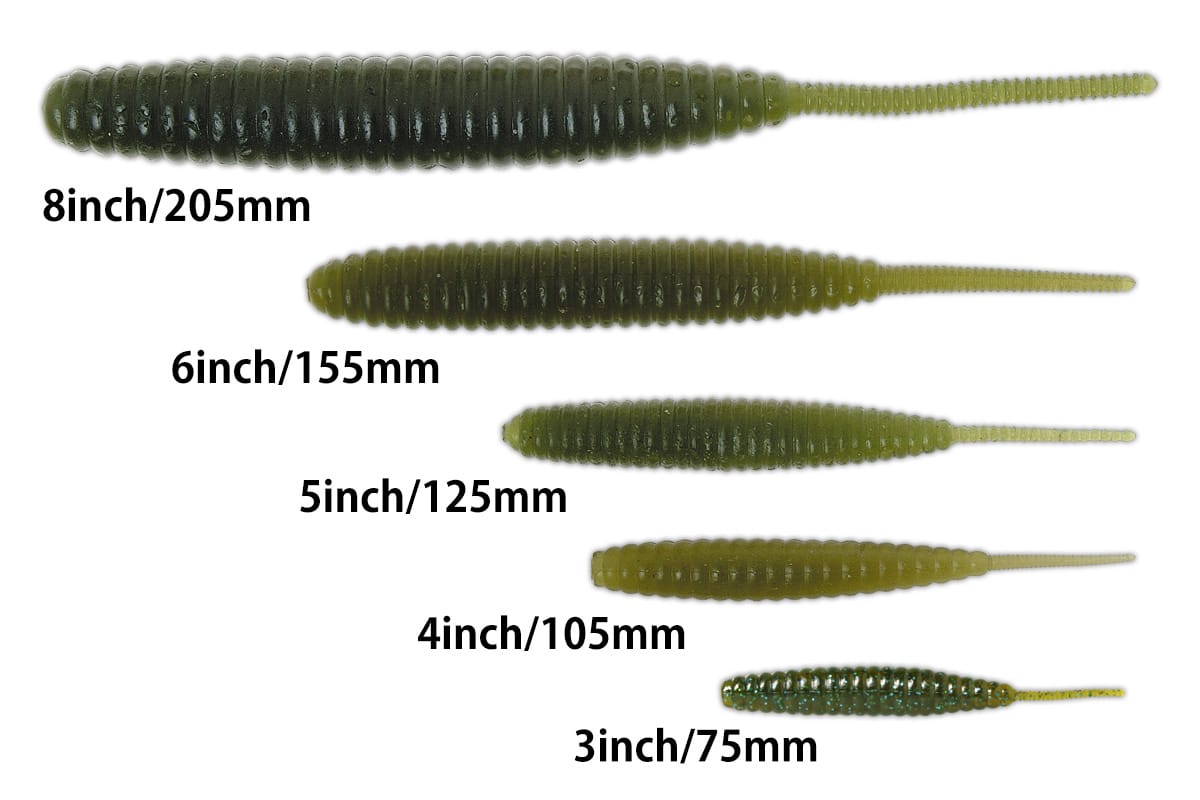 The silhouette, which features a wide body with and a sharply narrowed tail, is suitable for a wide range of rigs. In addition, the ultra-soft material with a high salt content provides excellent castability and natural falling action that can be achieved even without an added weight.

* 3 inch contains crawfish scent that stimulates fish with taste and smell. It is very effective not only for bass but also for saltwater targets.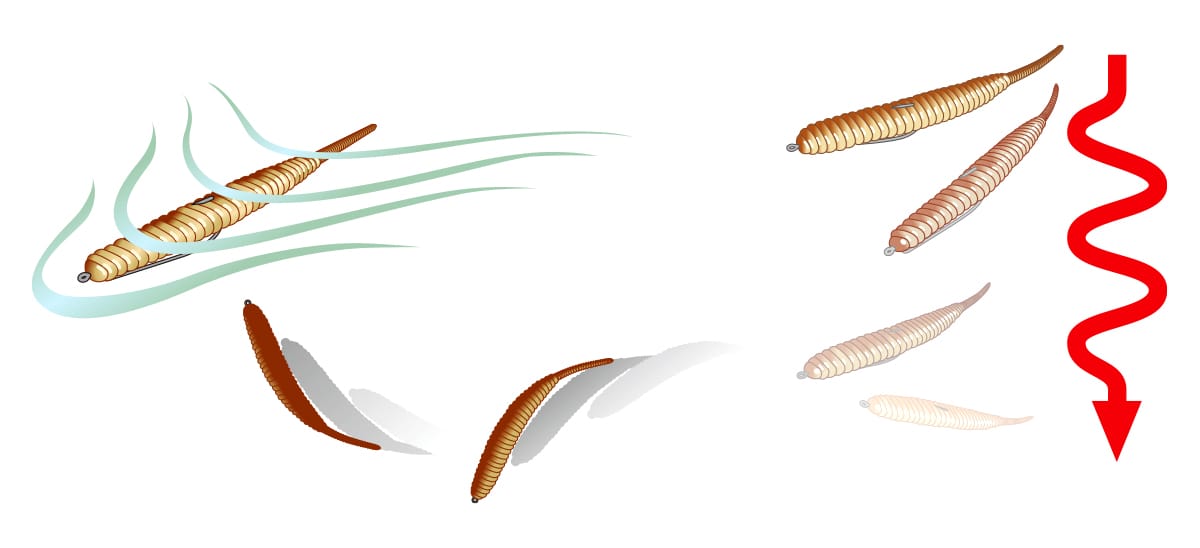 Horizontal fall with no sinker on an offset hook. It slowly falls and darts when moving against the water. When fished on the bottom with a jighead or on a jig, it slowly pushes water.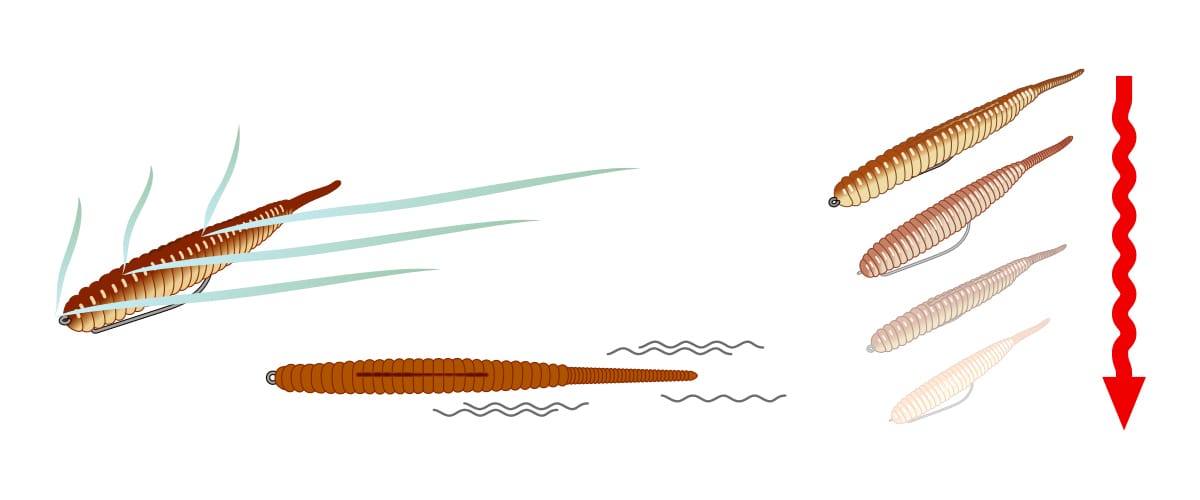 Vertical setting with no weight and an offset hook allows for a wobbling action as it falls. When fished on a jighead, on a jig or as a trailer, it perfectly looks like a swimming baitfish.
DEEP GROOVE
The deep groove enhances the hookup rate and keeps it weedless.
RIGS