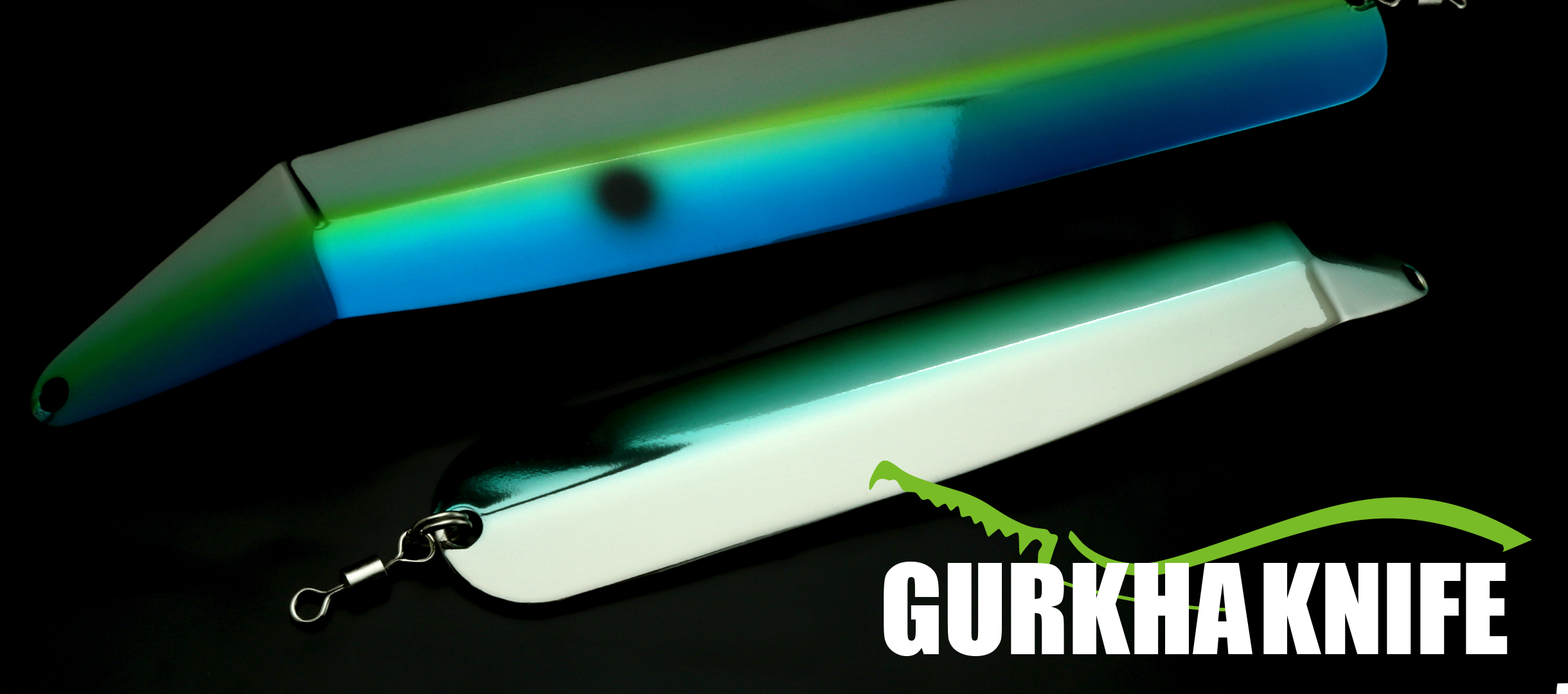 This magnum-sized spoon called the Guruka Knife has a unique design with a V-Shaped tail. The bait is a unique four-sided design that has the action to trigger inactive fish. It looks like a large baitfish shimmering as it falls. The big spoon puts off tons of flash as it lifts and falls.
GURKHA KNIFE
4.7oz class: 242mm
2oz class: 165mm
FORM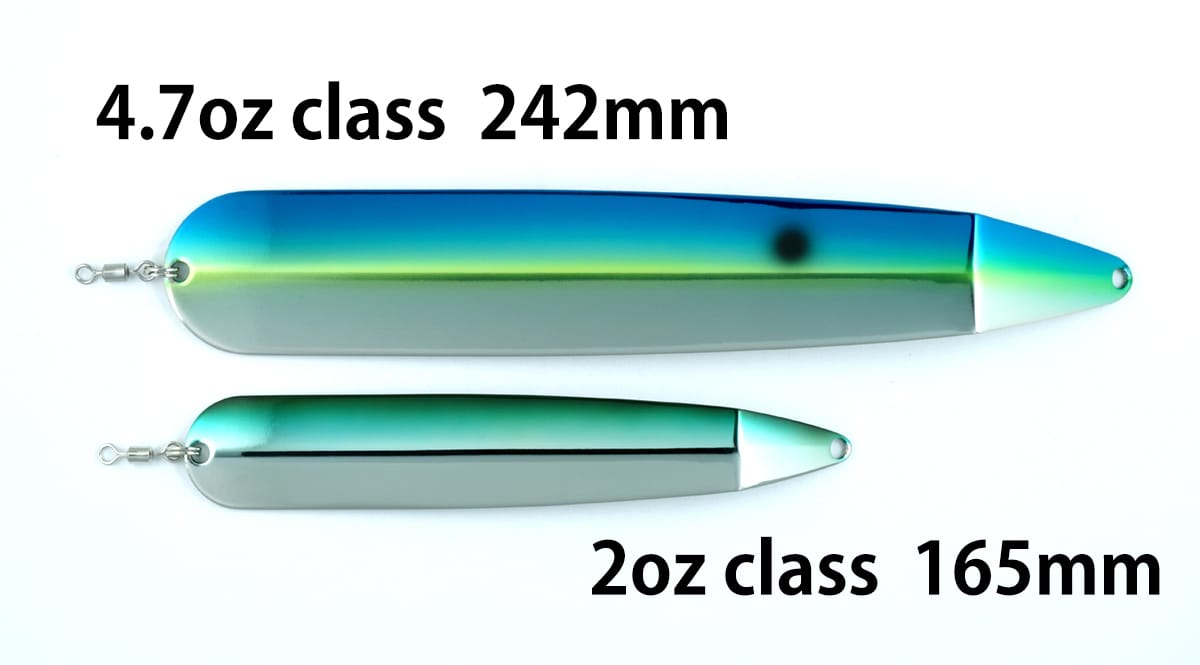 The streamlined baitfish-like shape imitates all large baitfish. The unique four-sided design gives it a much different look and action compared to conventional spoons.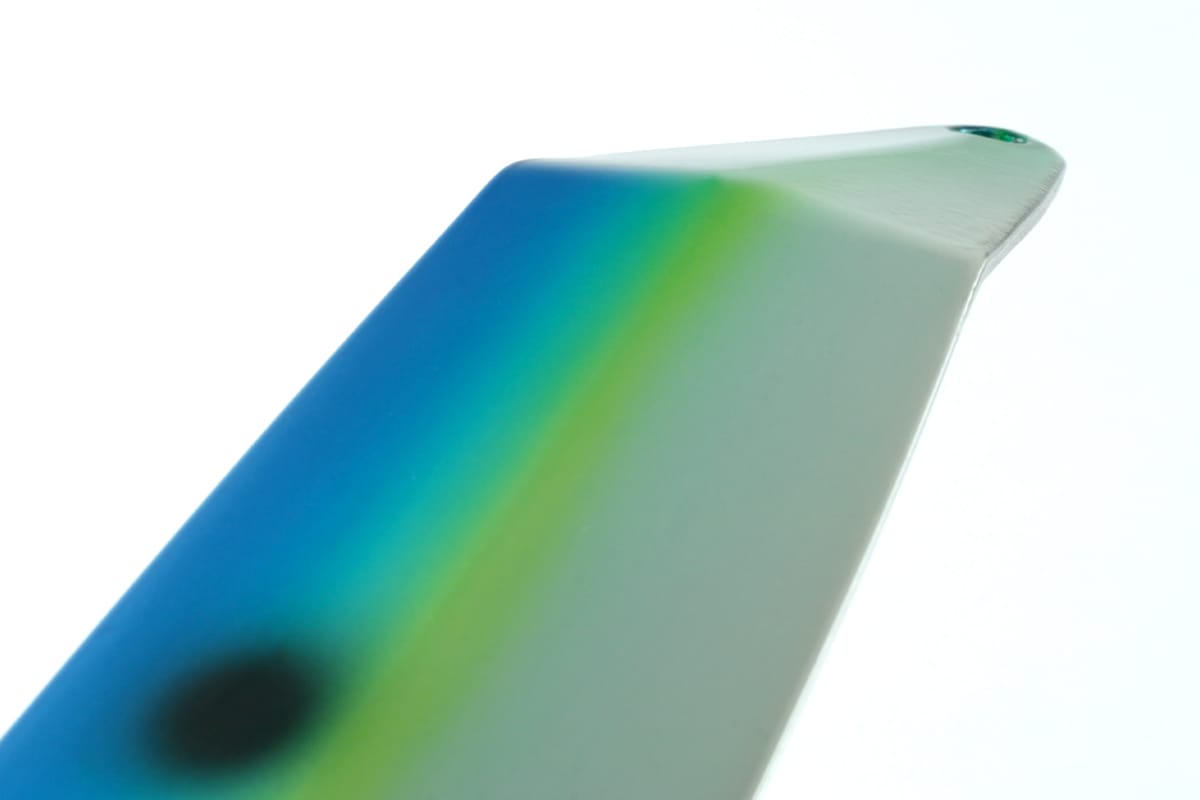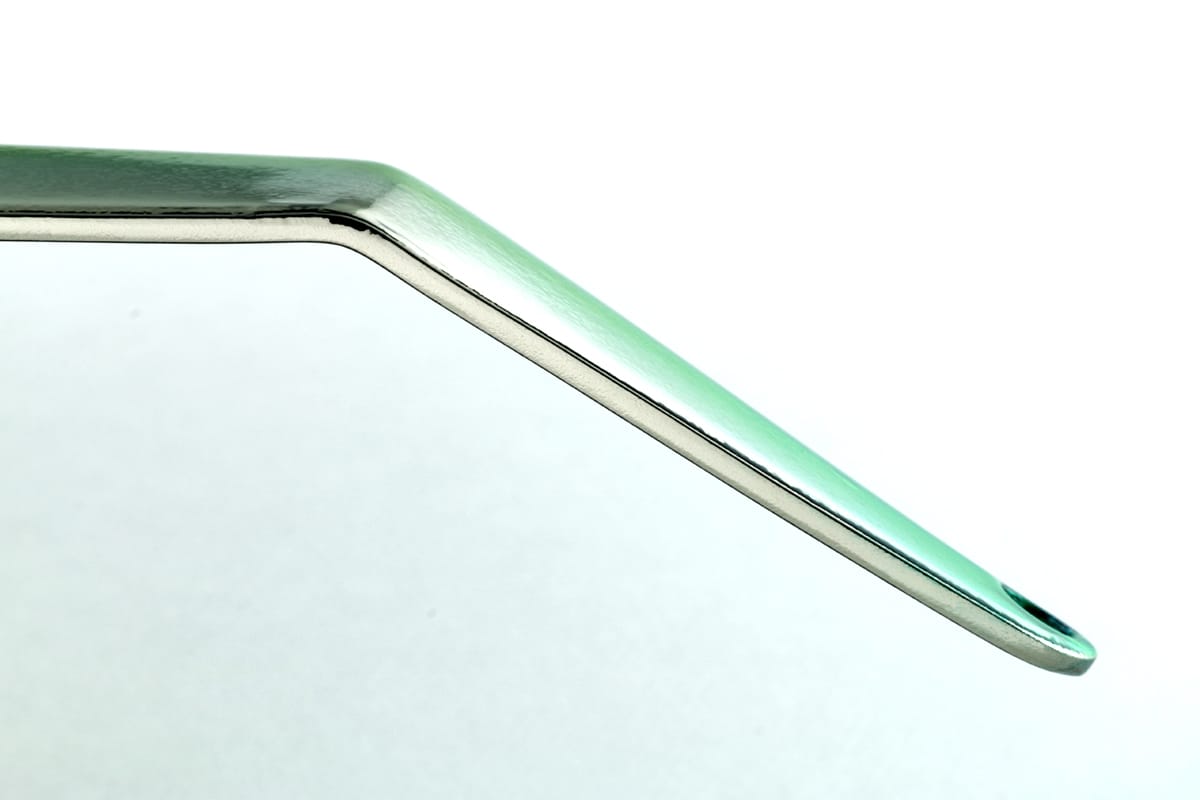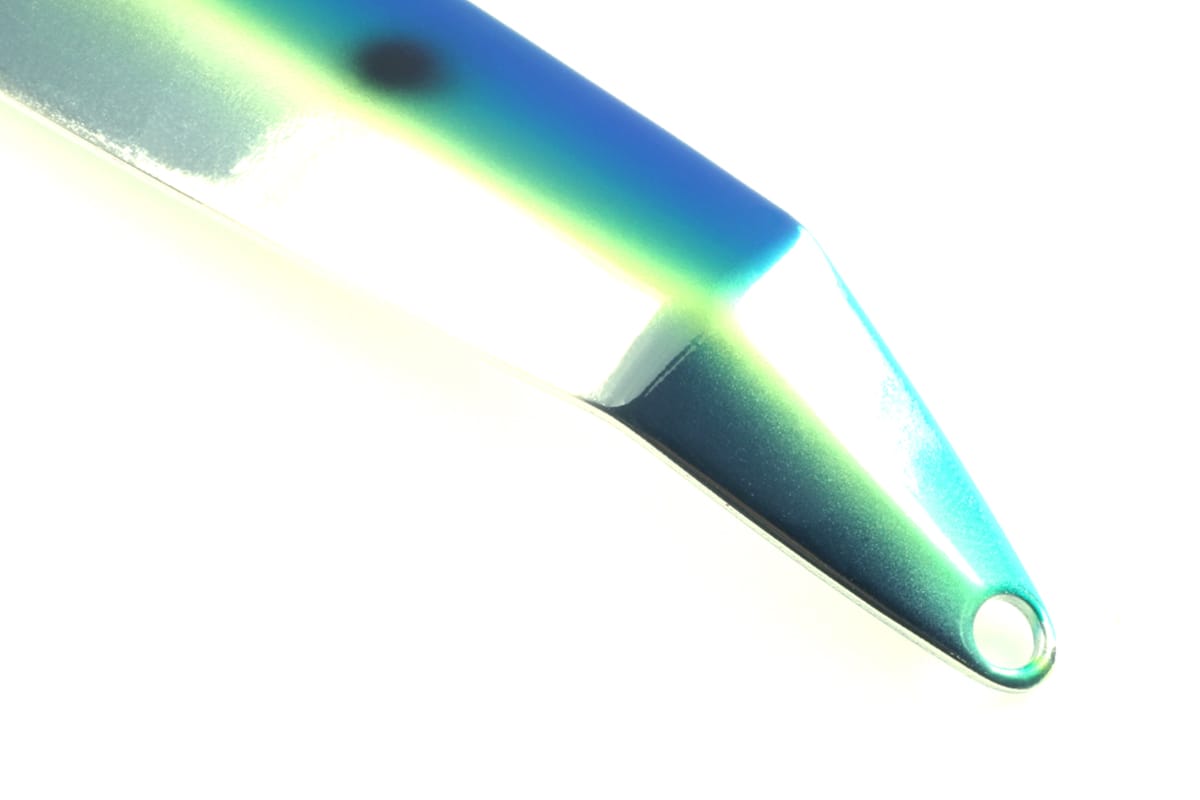 HOOK & SWIVEL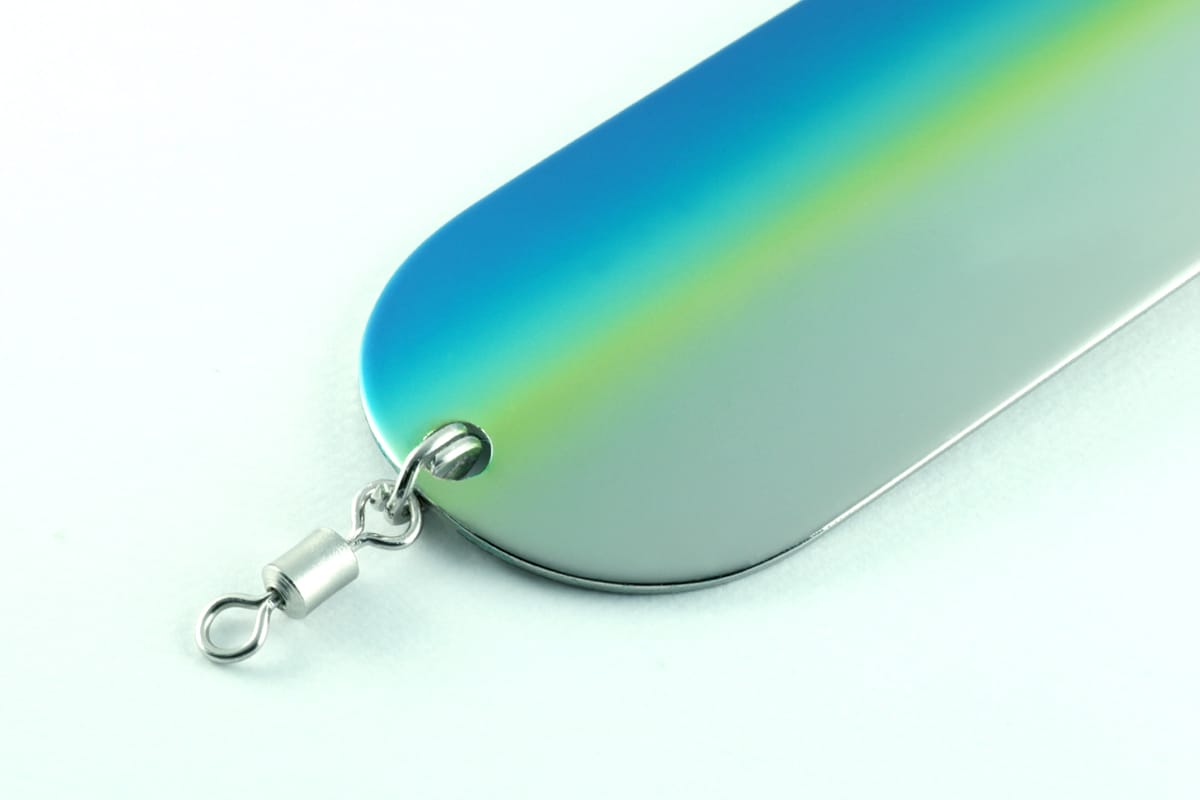 The hooks are not included so please prepare according to the situation and personal preference for both the treble and assist hooks. Trebles are recomended for reservoirs and any time you are fishing around rocks. The assist hooks are better around grass. The line eye is a Size #2 power swivel that helps to reduce line twist.
Recommended hook size:
Treble hook: 4.7oz = #3/0, 2oz = #2/0
Assist hook: 4.7oz = #3/0, 2oz = #2/0 ~ #1/0
ACTION
The bait slides backwards while rotating to the right and left. Since it slides and falls while rotating left and right, the speed is slow and it gives off a large flash that can be seen from a long distance. In addition, the bait can be fished with a fast-retrieve near the surface to imiate escaping baitfish. This is a secret method used by world record holder Manabu Kurita who uses it to trigger bass.