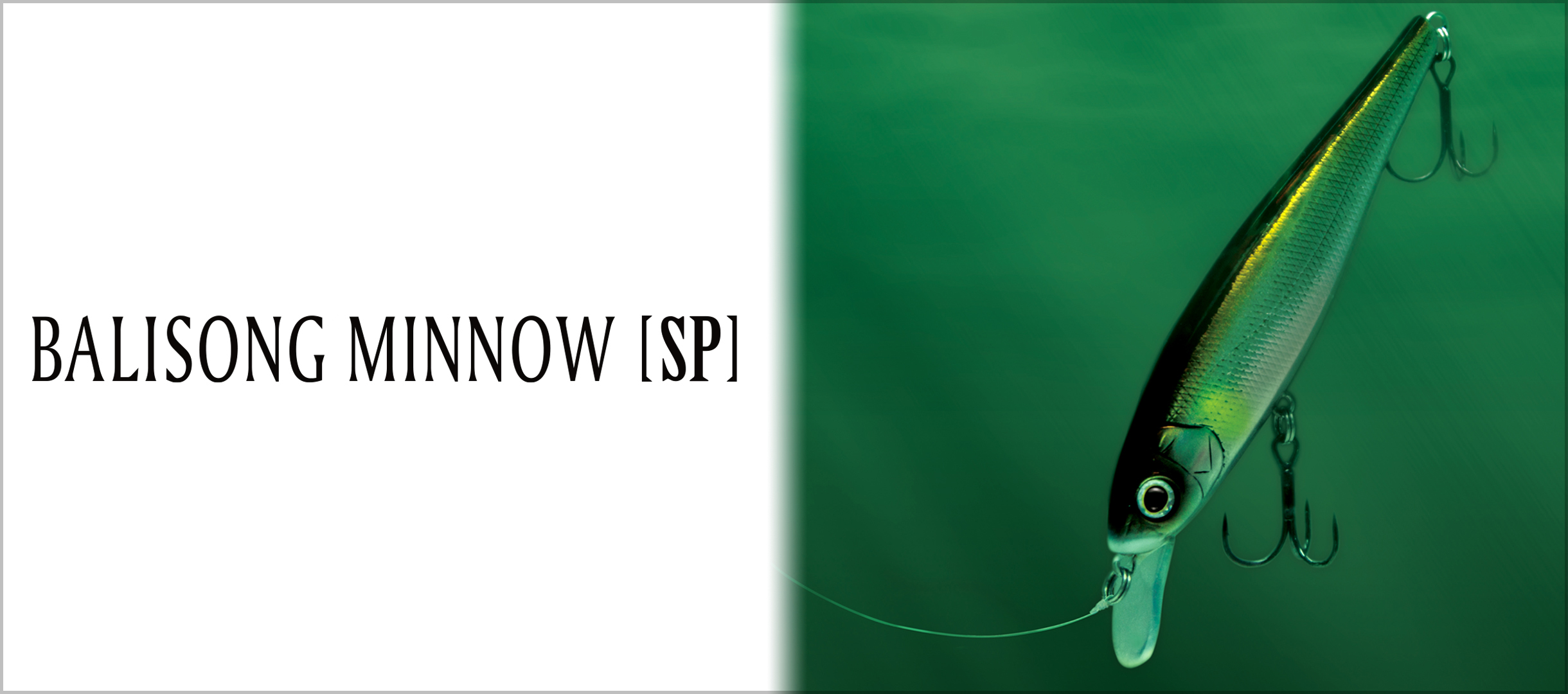 BALISONG MINNOW [SP] MINNOW
Introducing a suspending jerkbait that excels for lethargic bass in cold water. This versatile bait can perform several functions.
With a steady retrieve, the bait has a rolling action with a higher pitch than the floating model and will also dive deeper. This expands your depth range and helps in tough conditions.
When twitches and jerks are added, it creates a clicking sound similar to a baitfish and the variable balance system gives it sharp and erratic movements.
The lure is extremely effective from fall into early spring.
BALISONG MINNOW 130 [SP]
LENGTH: 130mm
WEIGHT: 7 / 8oz
BALISONG MINNOW 100 [SP]
LENGTH: 100mm
WEIGHT: 5 / 8oz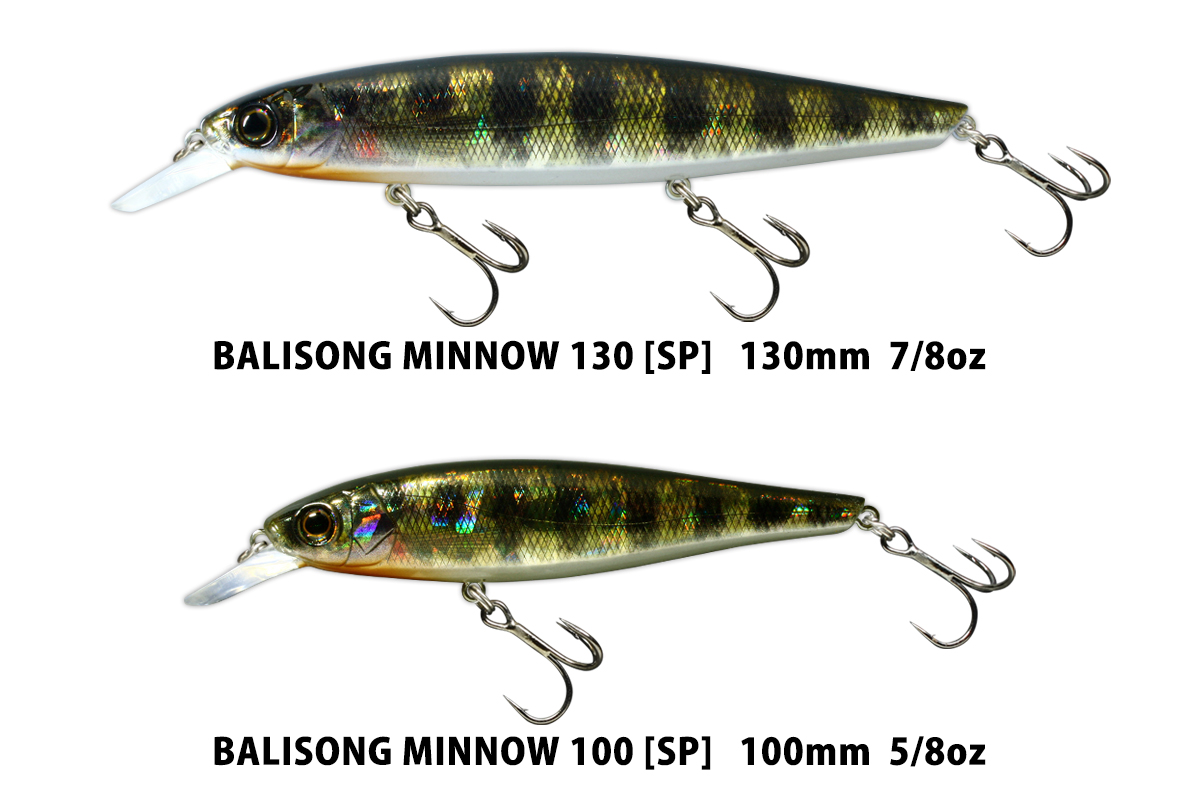 HIGH PITCHED ROLLING ACTION
■ A rolling action that is louder the faster you work it!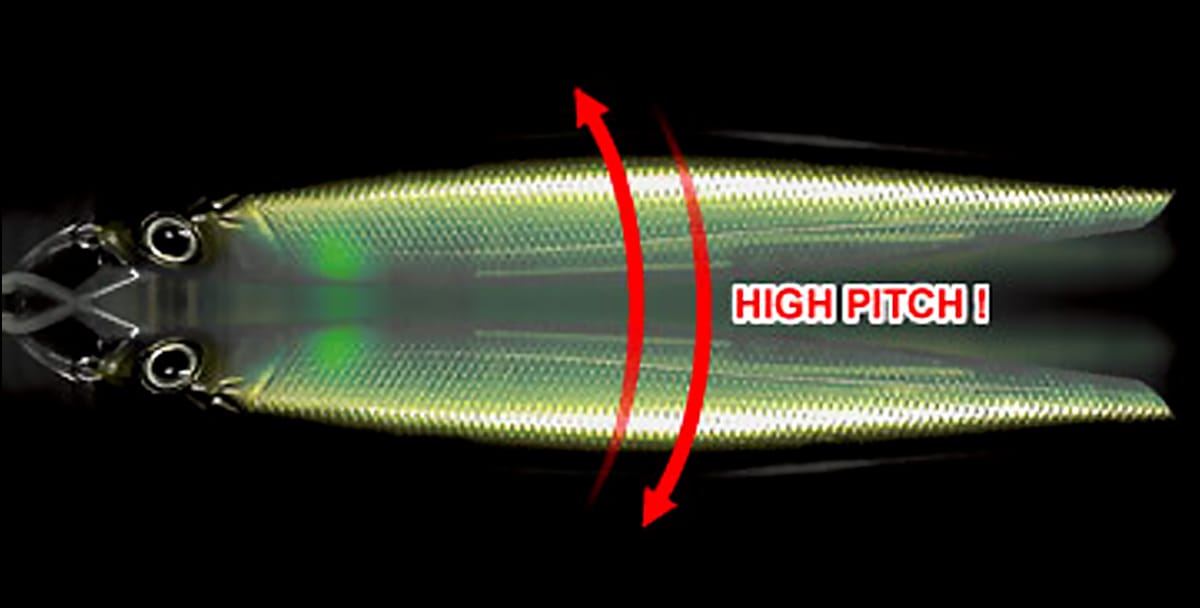 The rolling movements are wide and the bait is nearly sideways during the retrieve. The suspending model is a tighter action than the floating version, but both create excellent movement in the water.
In addition, even light jerks will attract fish from long distances. The bait can also be fished with a high-speed retrieve in clear water.
RANGE
The diving depths with a straight retrieve is as shown in the illustration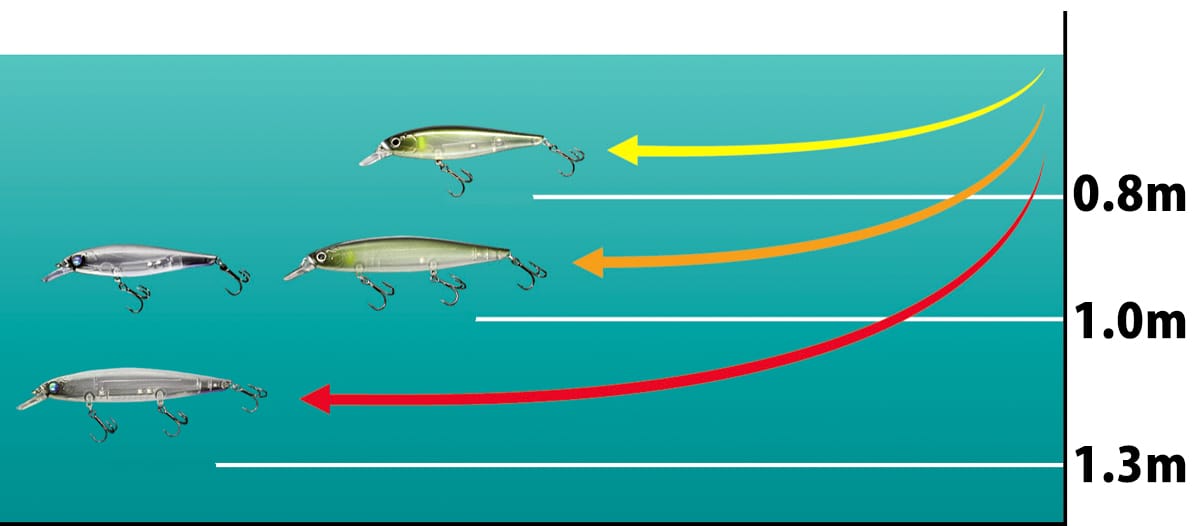 * However, if you use a jerk and pause, the range will be even deeper due to the line sinking.
SUSPENDING APPEAL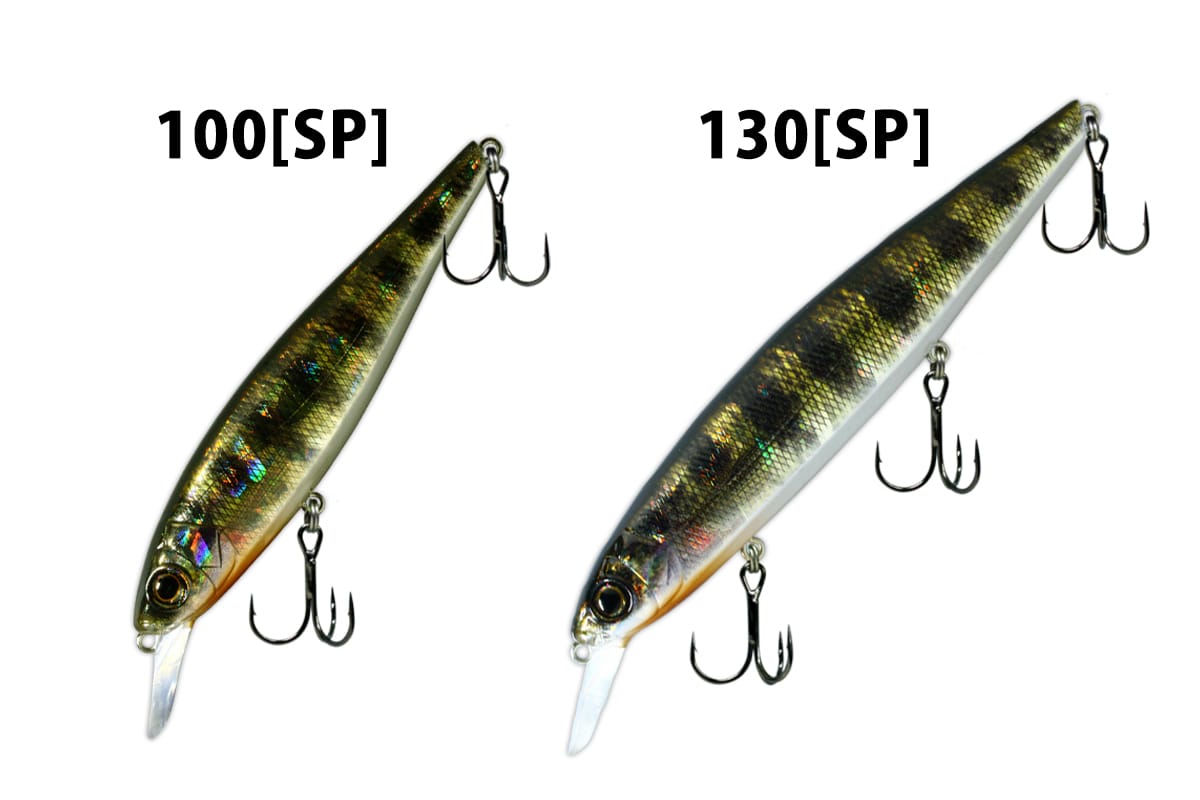 It stays in a natural forward-leaning posture with a quiver when paused.
The rotating front hook helps to avoid snags.
WEIGHT SETTING & INNER STRUCTURE
■ The 100m size is now equipped with moving weight.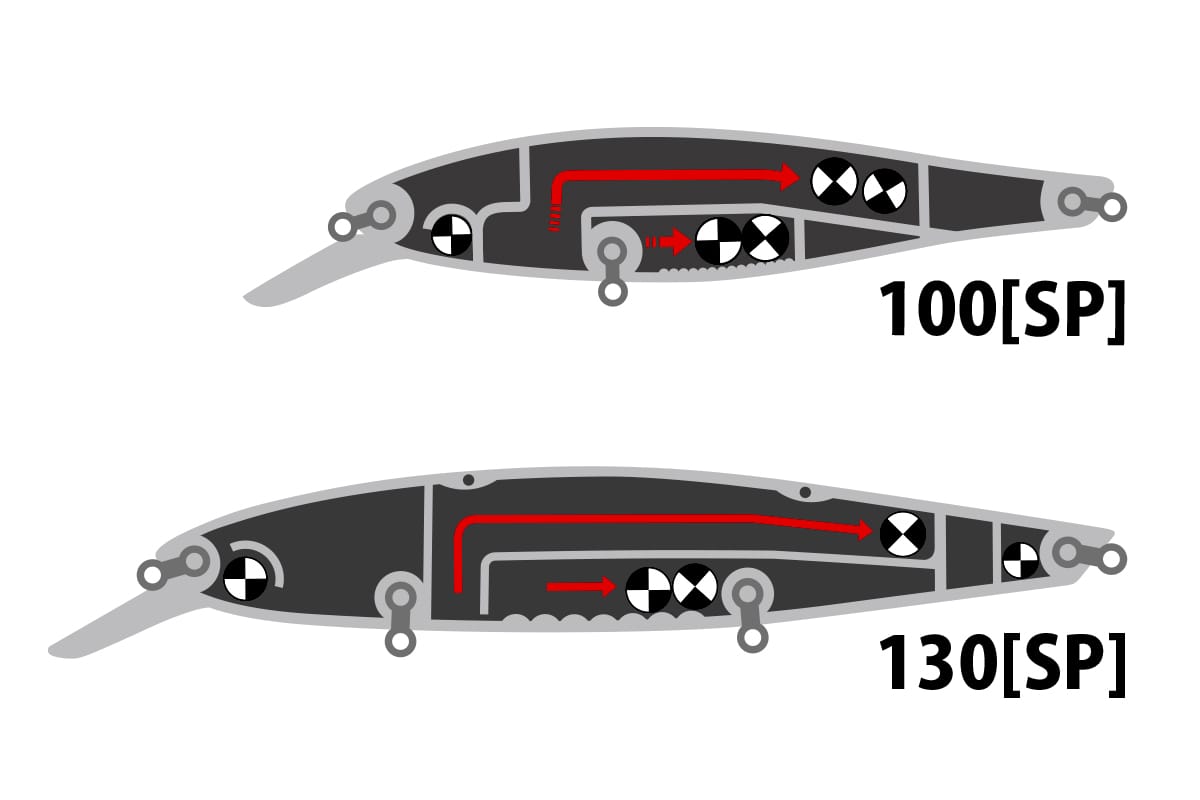 The internal structure has been completely redesigned, and the 100 size is equipped with the same large moving weight as the 130 size, which gives you an outstanding casting distance with a stable trajectory. The weight also helps to create a better action as it moves through the water.
HOOK SETTING (SIZE # 4 130 [SP] / 100 [SP])
■ V-shaped belly and hook placement are designed for better hookup percentages.

The V-shaped berry that fits perfectly on the hook sand lets it rest smoothly while the bait is moving. Even though they are thick oversized hooks, they will not tangle even when fishing slowly with heavy line.
PRINT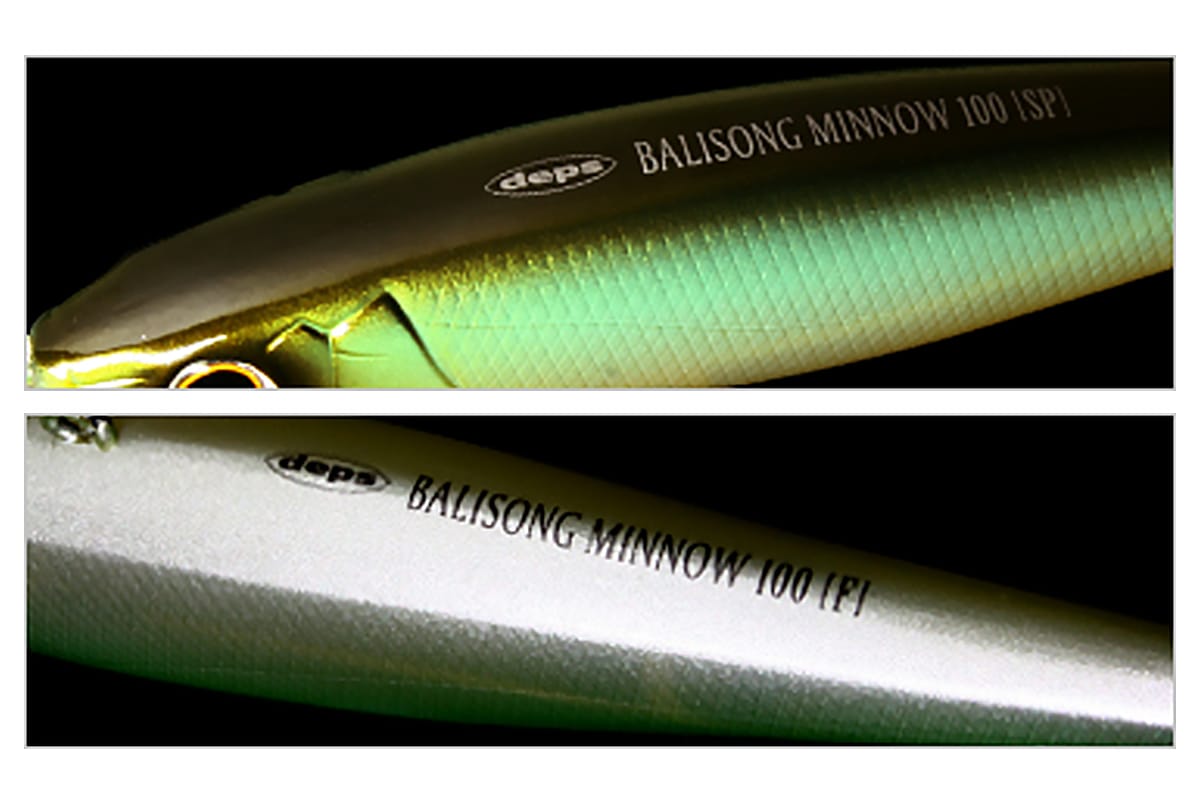 The suspended model is printed with an (SP) on the back, and the floating model is printed with an (F) on the belly.
MOVIE
TRUE TUNE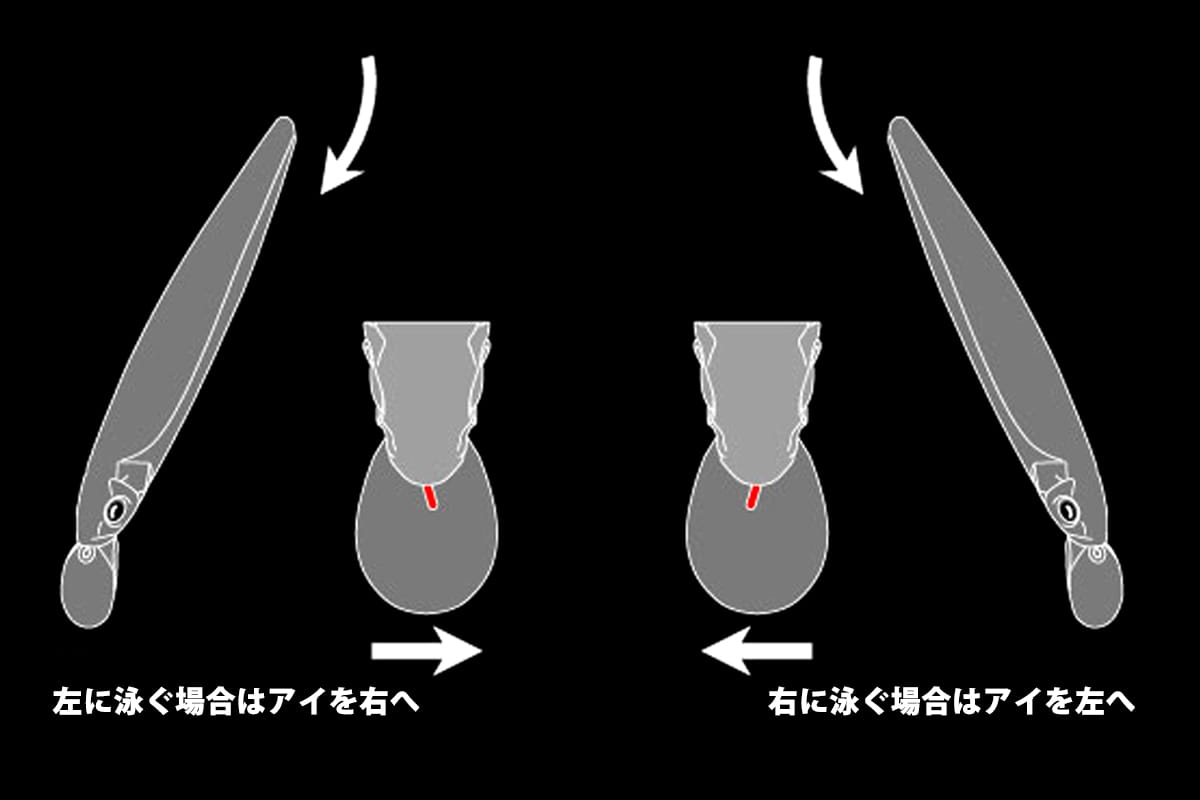 The Ballisong Minnow is shipped after being tested, but we recommend to check the tuning for best performance. If it is swimming to the left, move the eye to the right, and when swimming to the right, move the eye to the left. Use pliers and bend it slightly to adjust.
COLORS