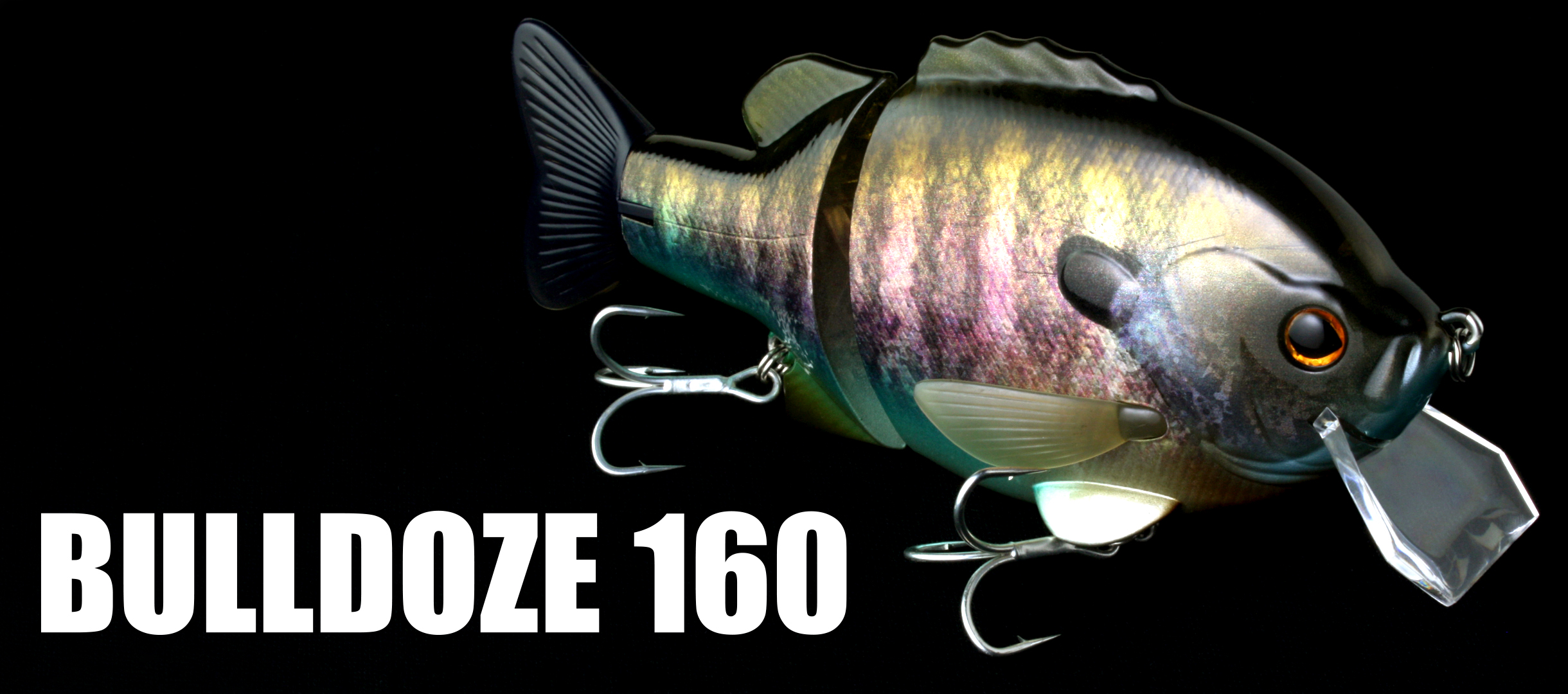 This floating bluegill bait is known as the "Bulldoze 160" attracts the biggest fish in the area. The huge water push is created by the tall jointed body that is something big fish have never seen. It appeals to their predatory instincts.
The bait can be cranked or fished with a deadstick or sider method to fool giant bass.
BULLDOZE160
LENGTH: 160mm
WEIGHT: 3.5oz
TYPE: FLOATING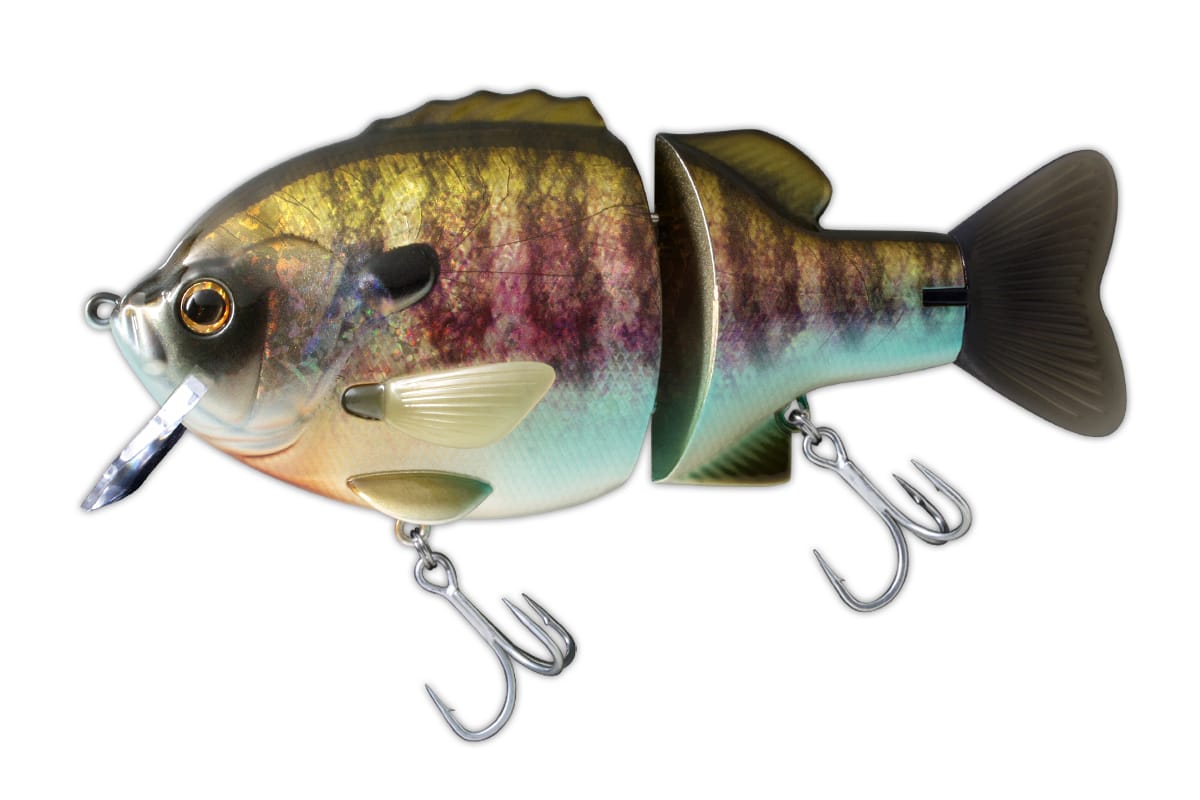 FIN & TAIL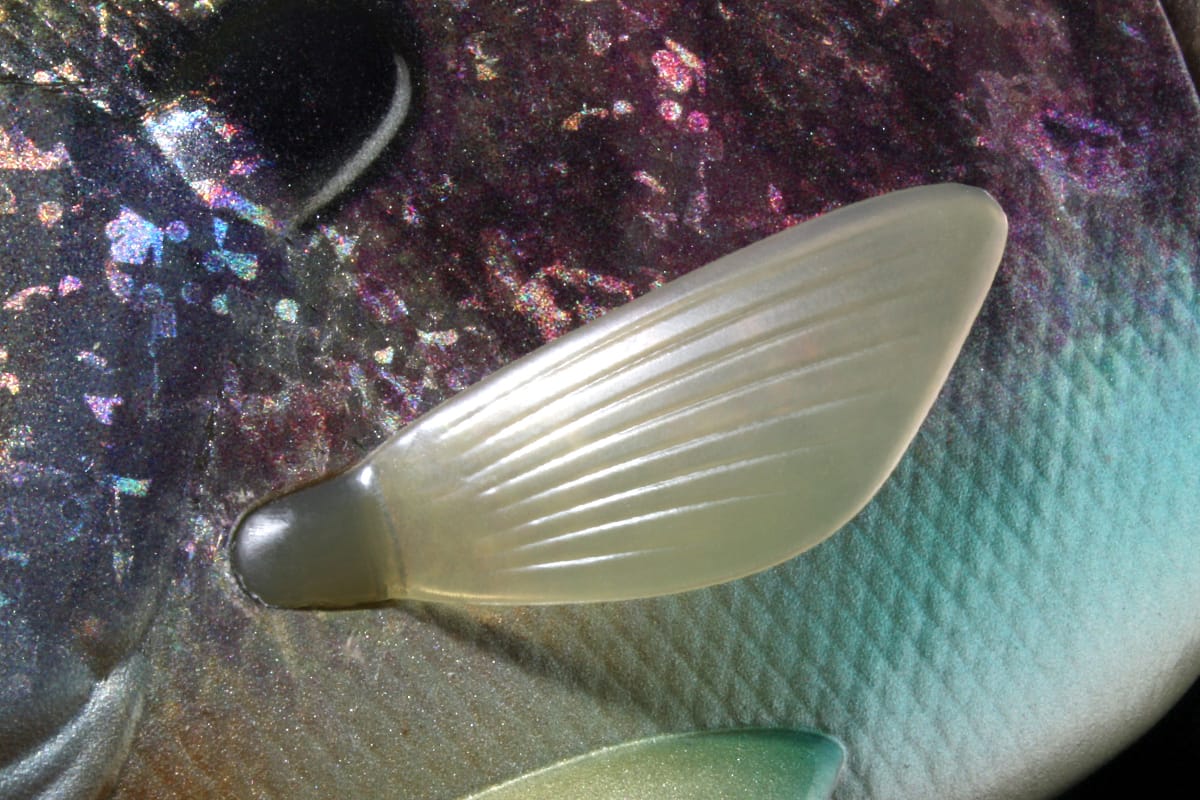 The PVC fin sticks to the body when swimming and slowly hovers when paused.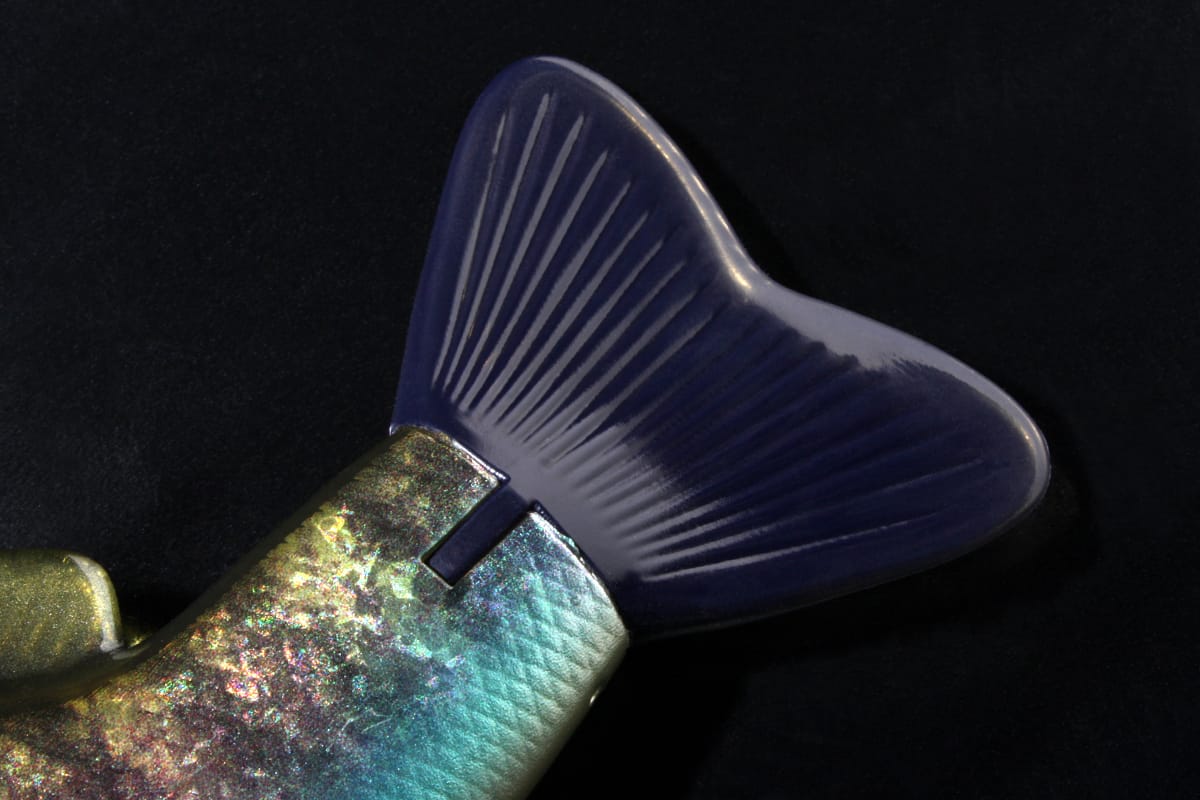 The same PVC material is also used for the tail fin to provide a more realistic silhouette to fool bass.
Belly fin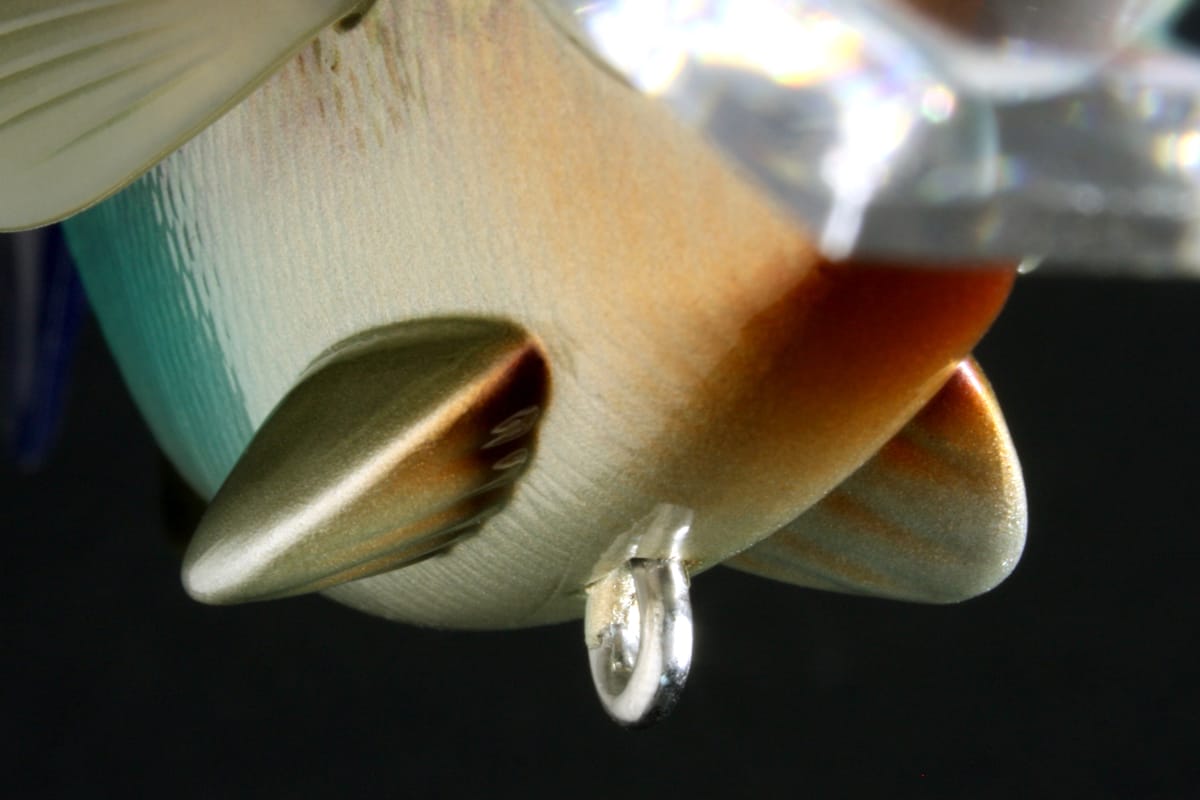 The horizontal stabilizer on the front hook prevents the hook from getting fouled, but also stabilizes the body and helps to add to the action.
Polycarbonate lip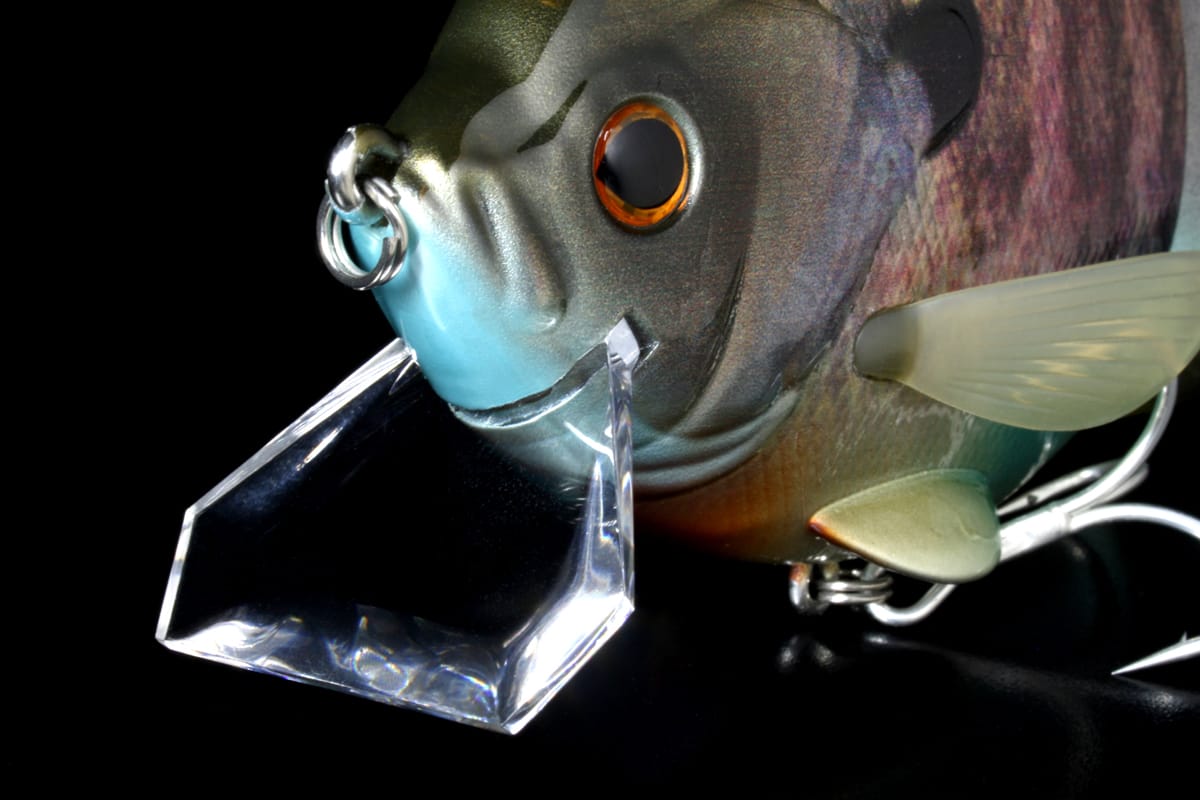 The impact-resistant coffin-shaped polycarbonate lip deflects off of cover and keeps it from hanging up in standing trees, logs, and weeds.
The lip also helps it dive to the right depth and produces a great action during the retrieve.
9mm rattle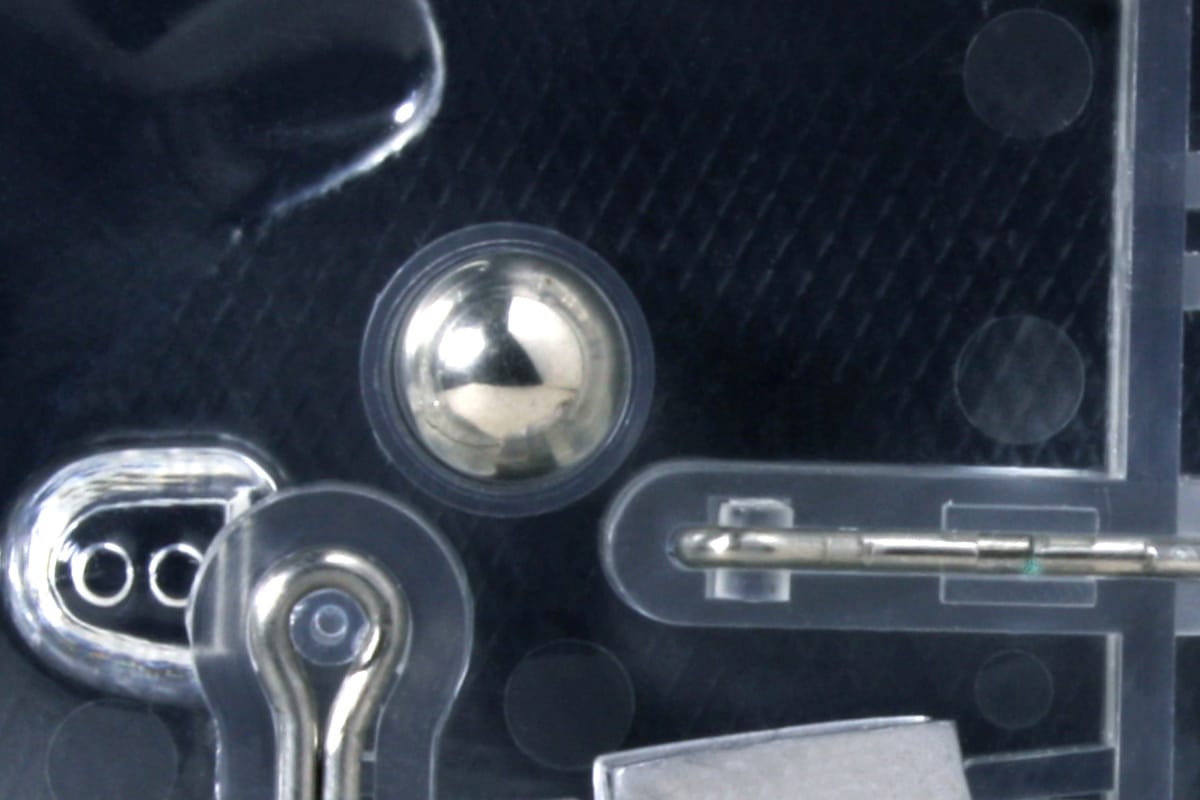 A 9mm stainless steel rattle is built into the rattle chamber of the front body. It produces a loud sound to attract bass from long distances.
HOOK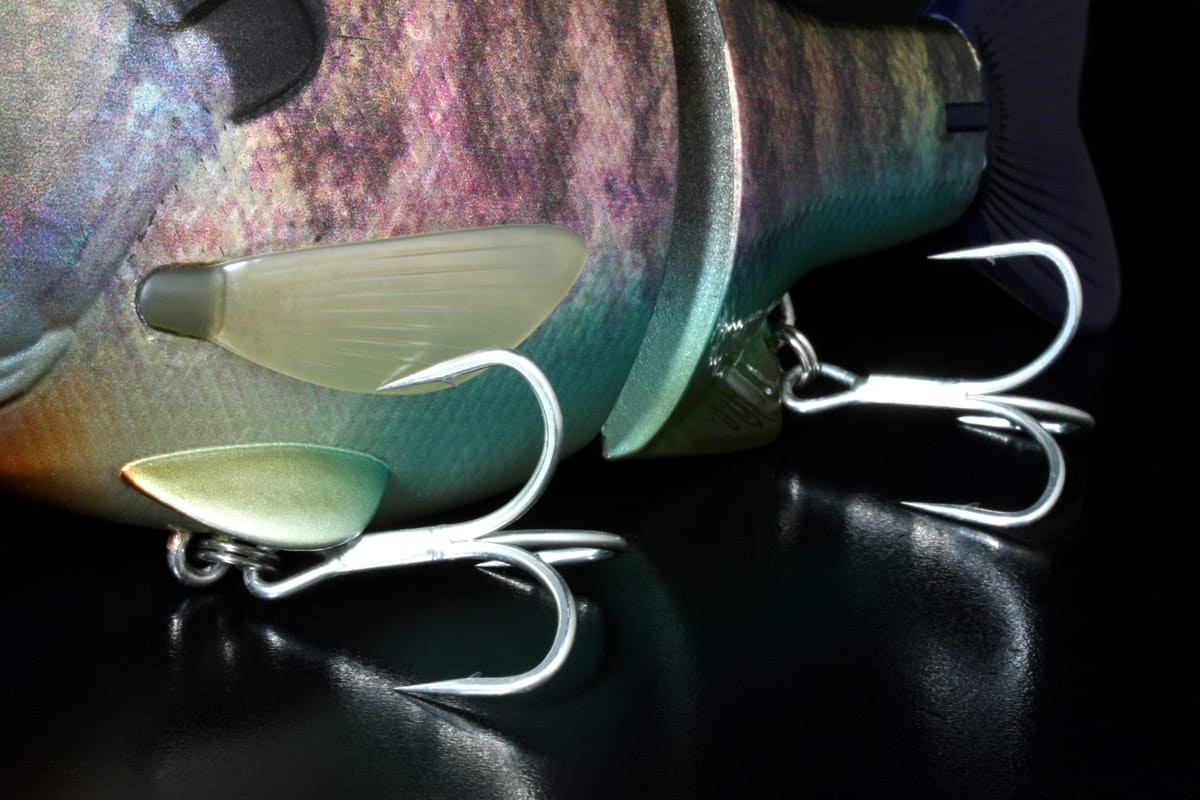 The Size 1 hook is super sharp and has a smooth treatment to give you better hookups. The coated finish is similar to the body of the bait to help conceal it.
Adding a feathered trailer will hide the hook even more and also makes it more natural as it flows with the movement of the water, especially in current.
ACTION
The bait can be fished with a straight retrieve like a crankbait. The vibration and rattling sound gives it a great appeal and the wide lip gives it a great action that makes it effective even in rough conditions. Deflecting it off of cover is a great way to trigger bites.
■ Dead sticking
Dead Sticking is another great way to use the bait as the realistic details, great finishes and bluegill profile make it look like a small fish riding to the surface to feed. Dead Sticking the bait also irritates any bass in the area.
In addition, the bait can be fished with the "Riser Method", which is when it makes contact with the structure and stops and floats at the same time. This imitates bluegill rising to the surface with a diagonal posture with the head upwards.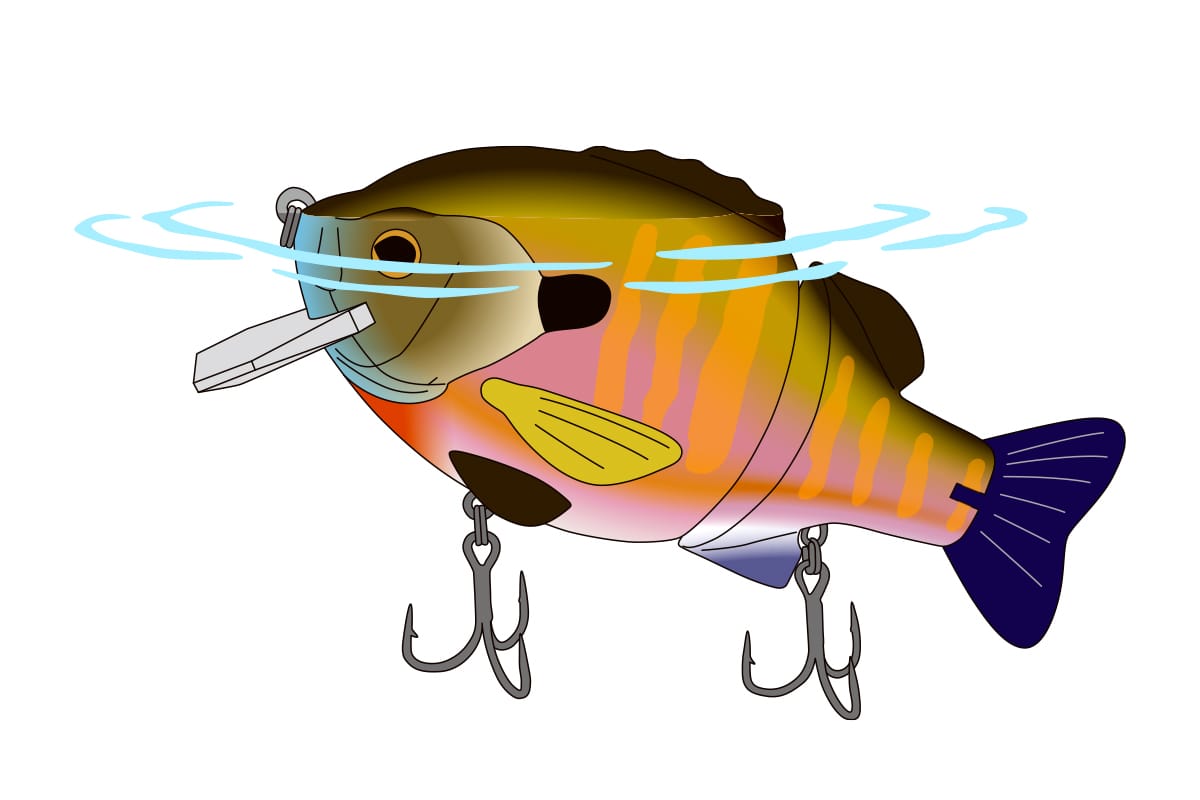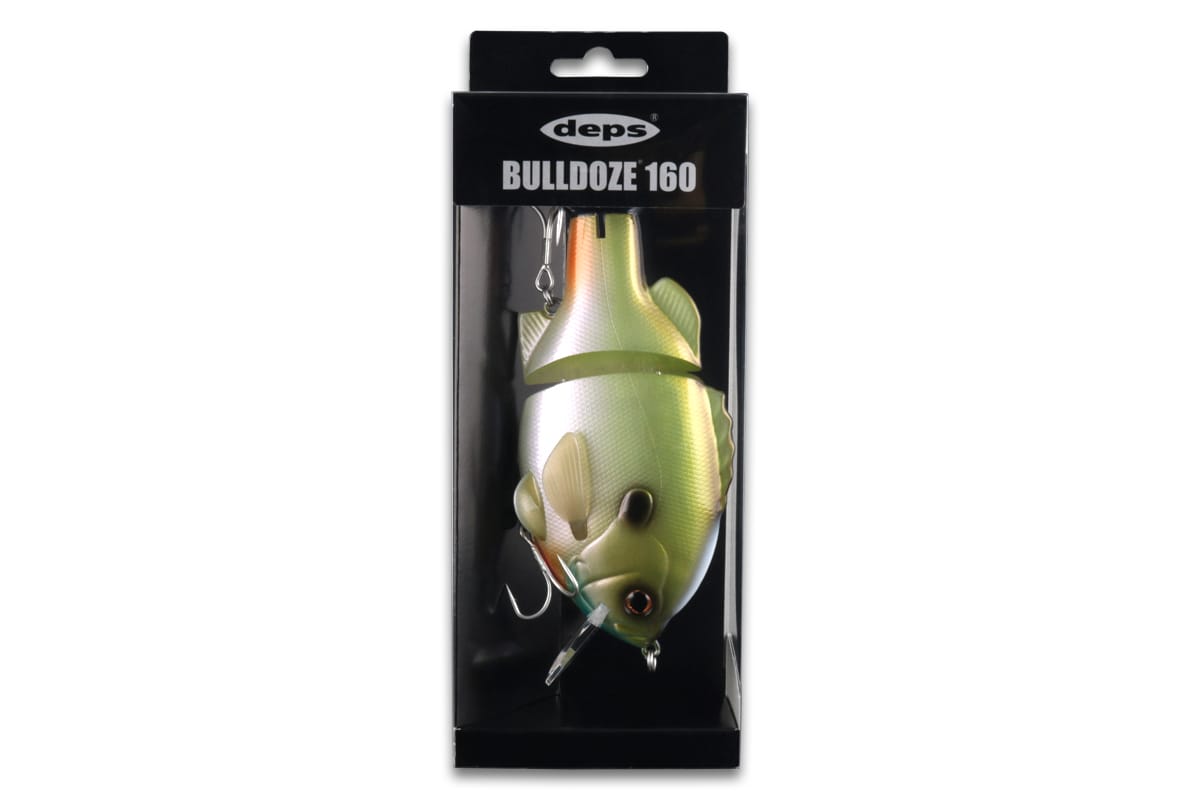 High-temperature caution
It may be deformed or cracked due to expansion of the air chamber due to the difference in outside air temperature when it is placed in a place exposed to direct sunlight, in a car, or in a high temperature place such as a tackle box while fishing.
Colors
Please note the colors may appear slightly different in person than they do on your phone or computer.