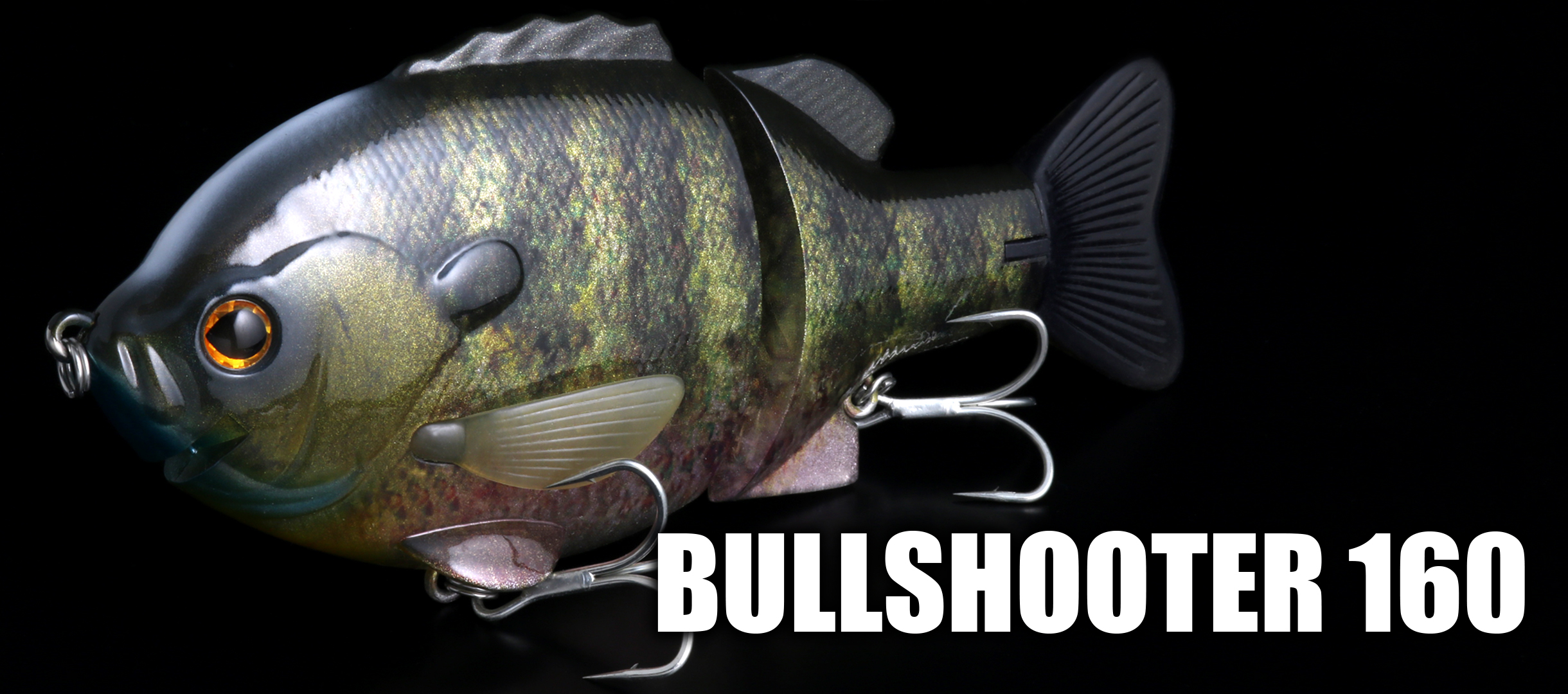 BULLSHOOTER160
The bluegill bait known as the Bullshooter 160 was designed with trophy bass in mind. The tremendous amount of water it pushes is due to jointed body and big tail.
It can be fished with a straight retrieve and also closer to the surface. Pausing, jerking, and adding a "stop and go" attracts big bass.
SLOW SINKING model
LENGTH: 160mm
WEIGHT: 3.7oz
TYPE: Silent
FLOATING model
LENGTH: 160mm
WEIGHT: 3.5oz
TYPE: RATTLE IN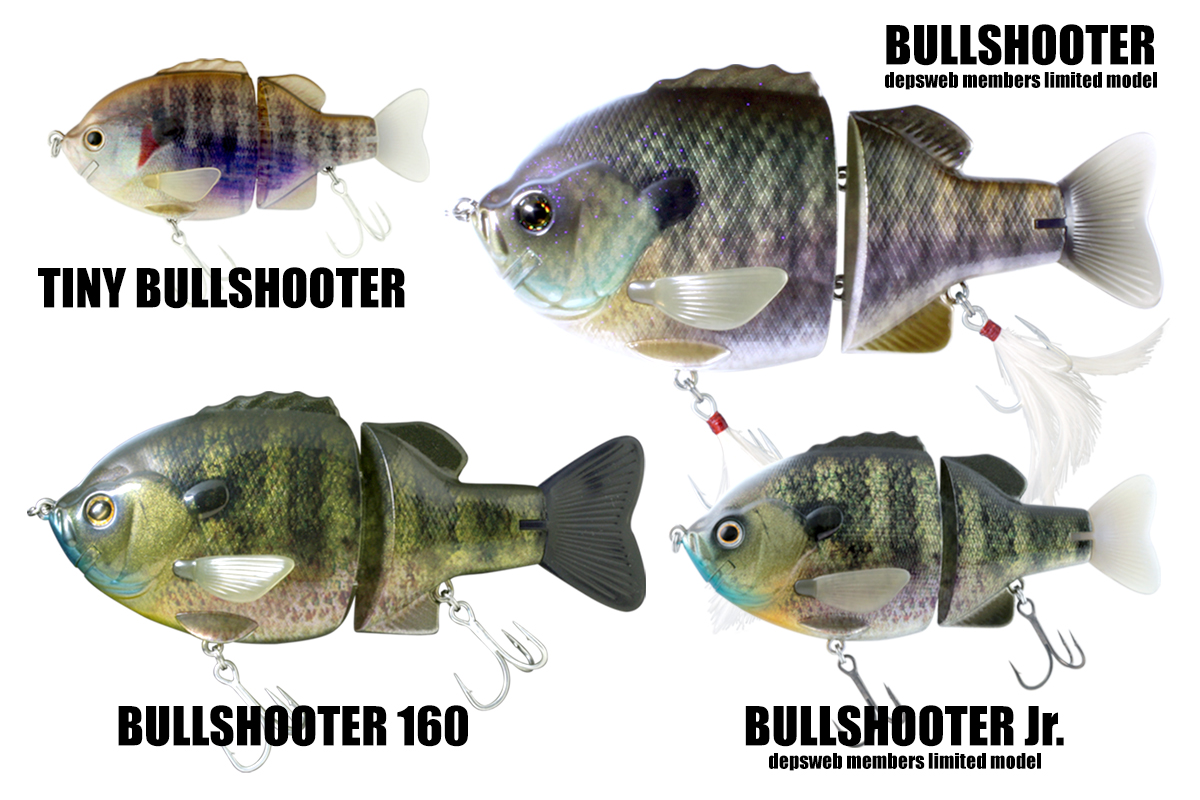 FIN & TAIL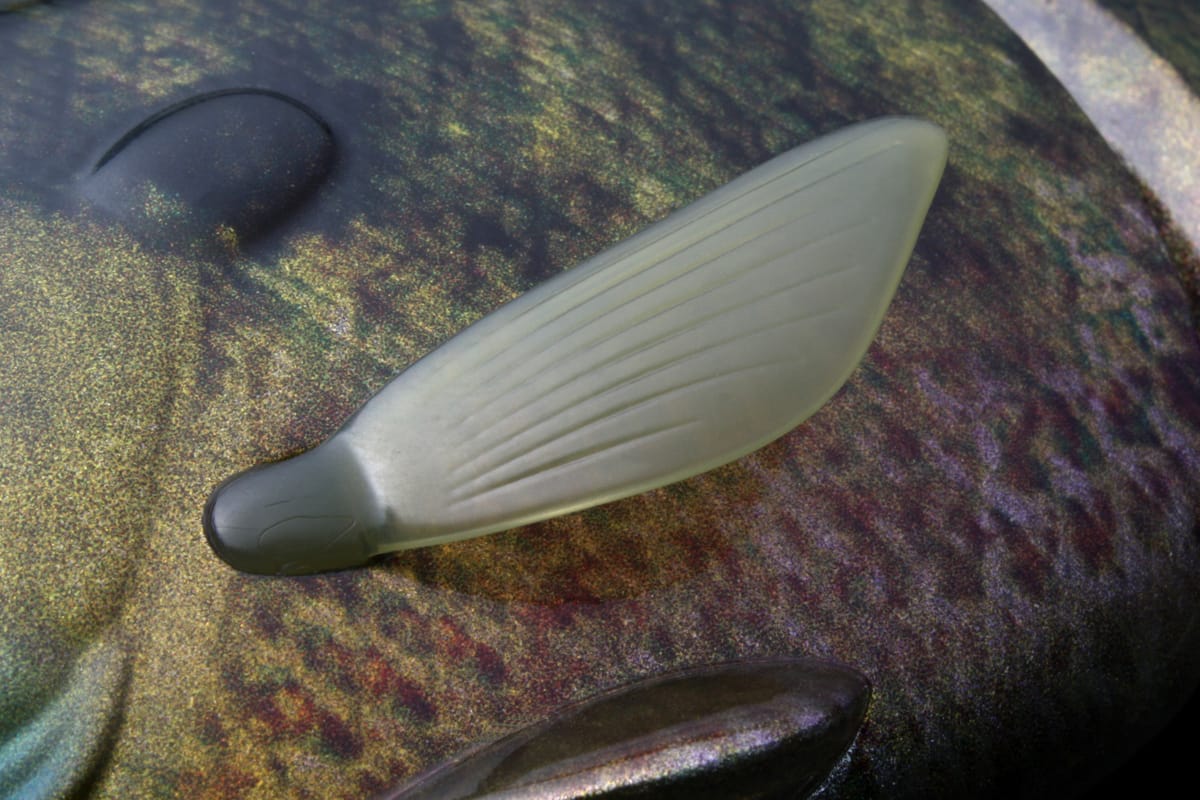 The PVC fin sticks to the body when swimming and slowly hovers when paused.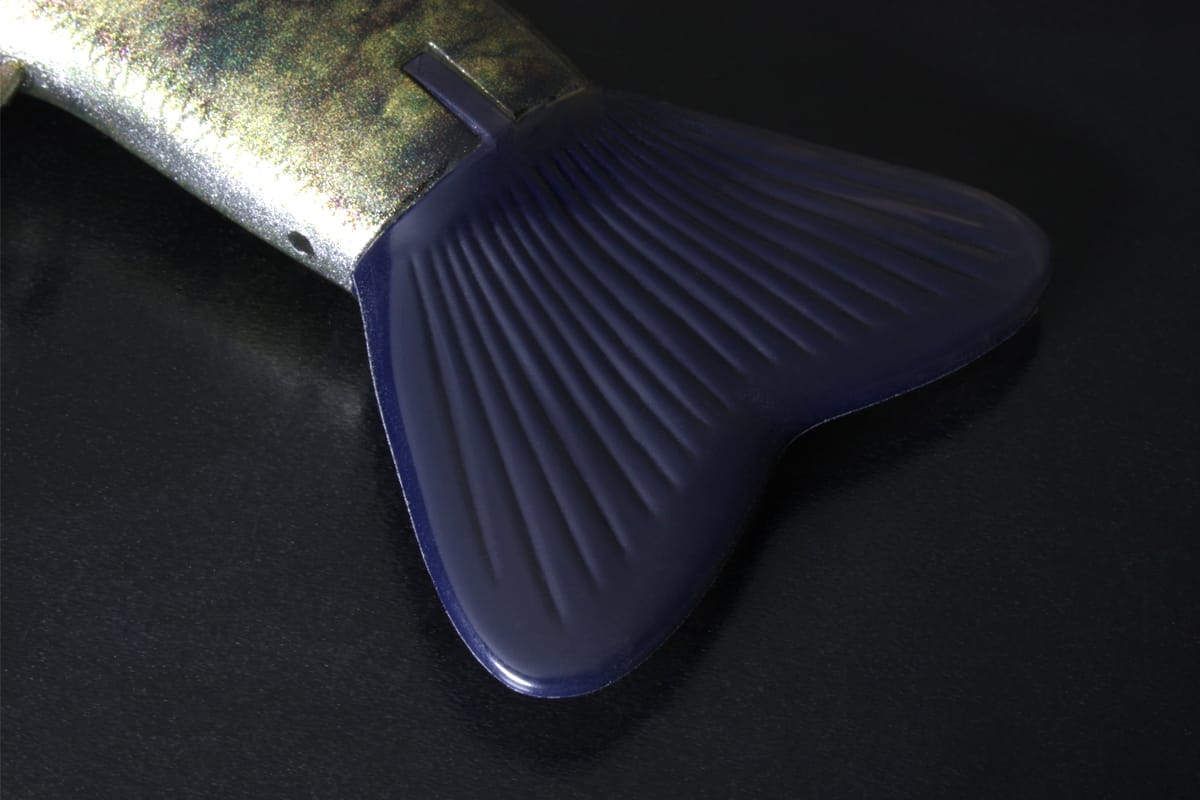 The same PVC material is also used for the tail fin to provide a more realistic silhouette to fool bass.
Belly fin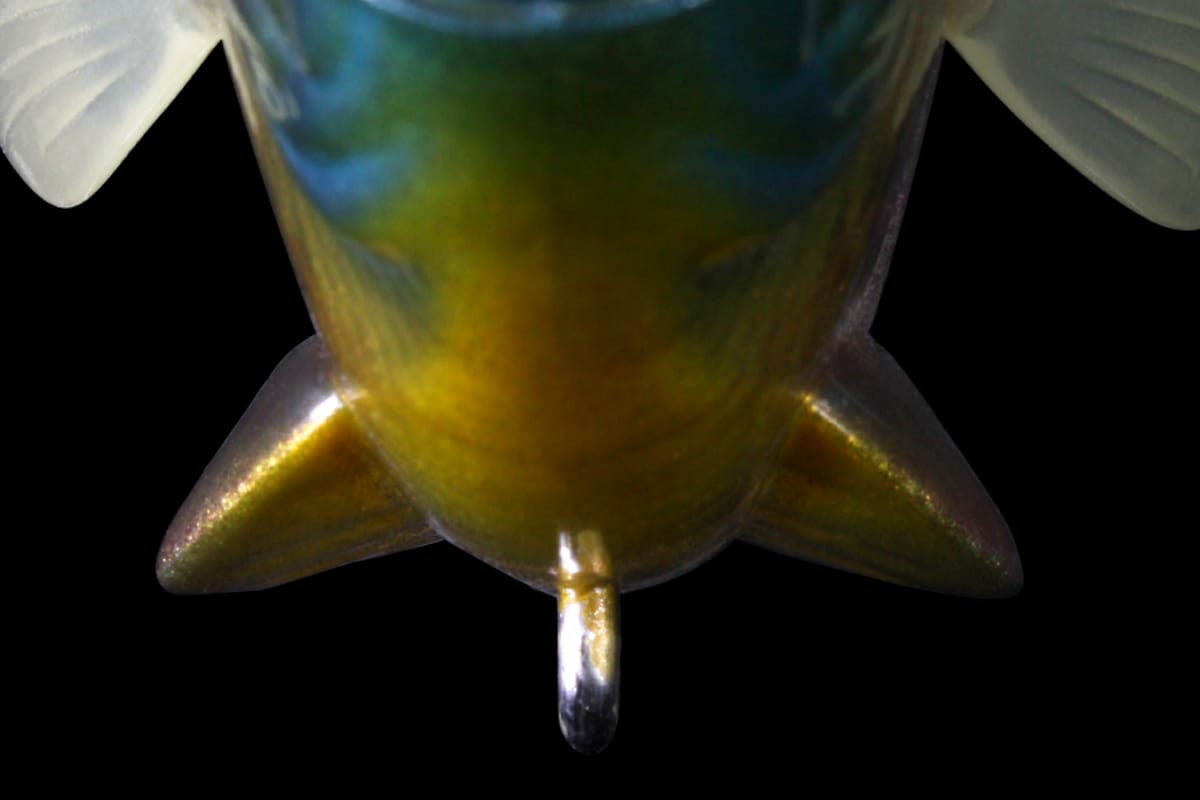 The horizontal stabilizer on the front hook prevents the hook from getting fouled, but also stabilizes the body and helps to add to the action.
HOOK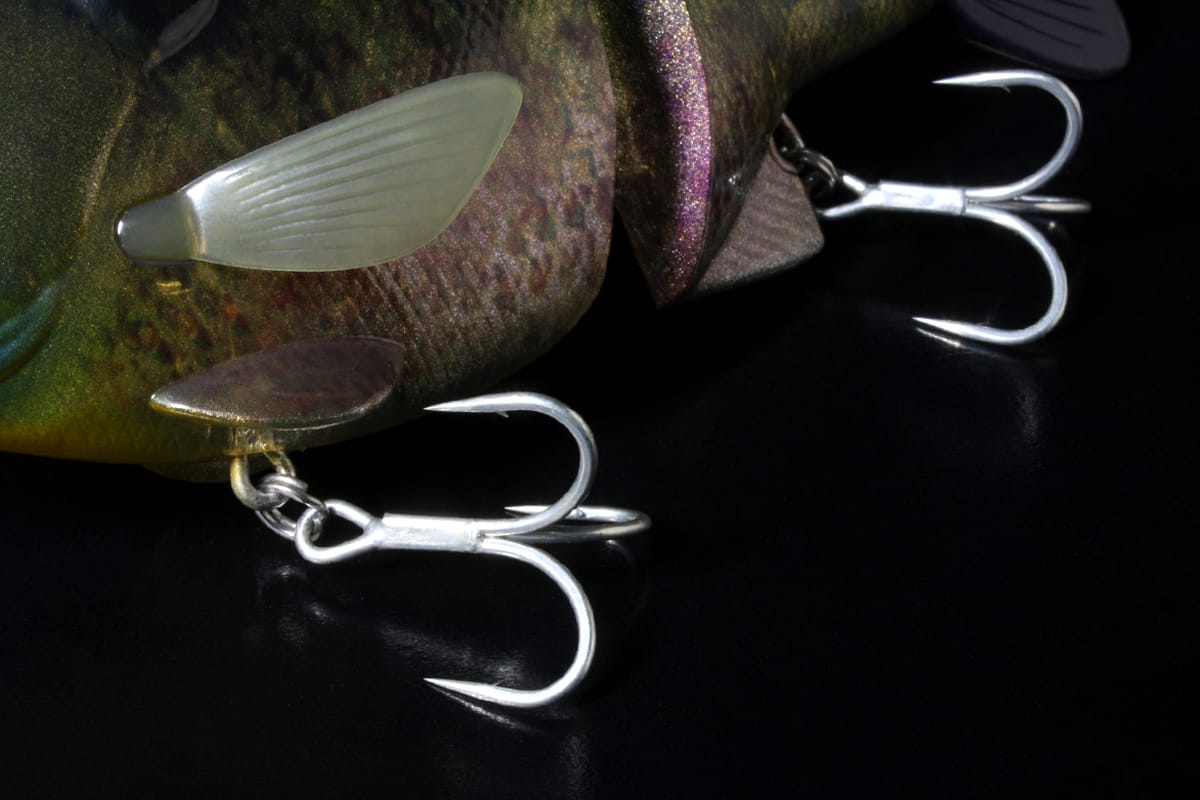 The Size 1 hook is super sharp and has a smooth treatment to give you better hookups. The hook is also stout enough to land giant bass. The coated finish is similar to the body of the bait to help conceal it.
Adding a feathered trailer will hide the hook even more and also makes it more natural as it flows with the movement of the water, especially in current.
ACTION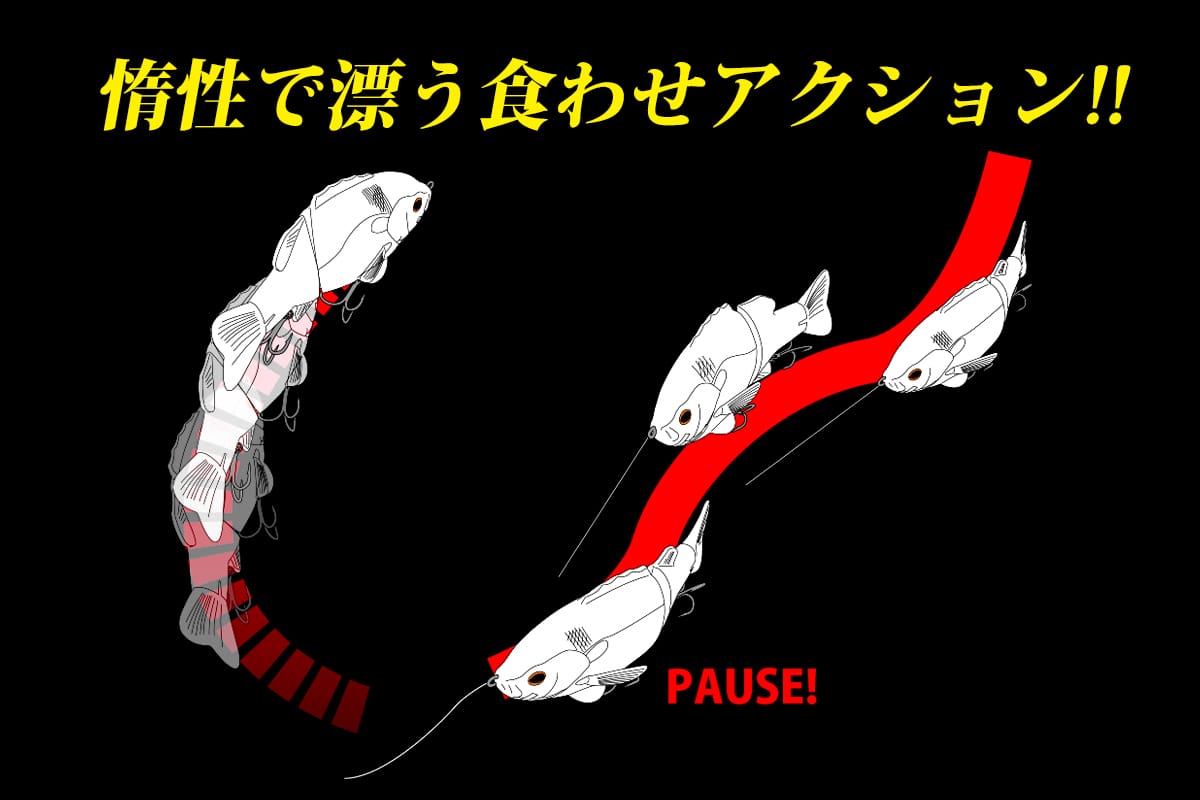 The bait can be fished with a straight retrieve like a crankbait. The vibration and rattling sound gives it a great appeal and the wide lip gives it a great action that makes it effective even in rough conditions. Deflecting it off of cover is a great way to trigger bites.
FLOATING model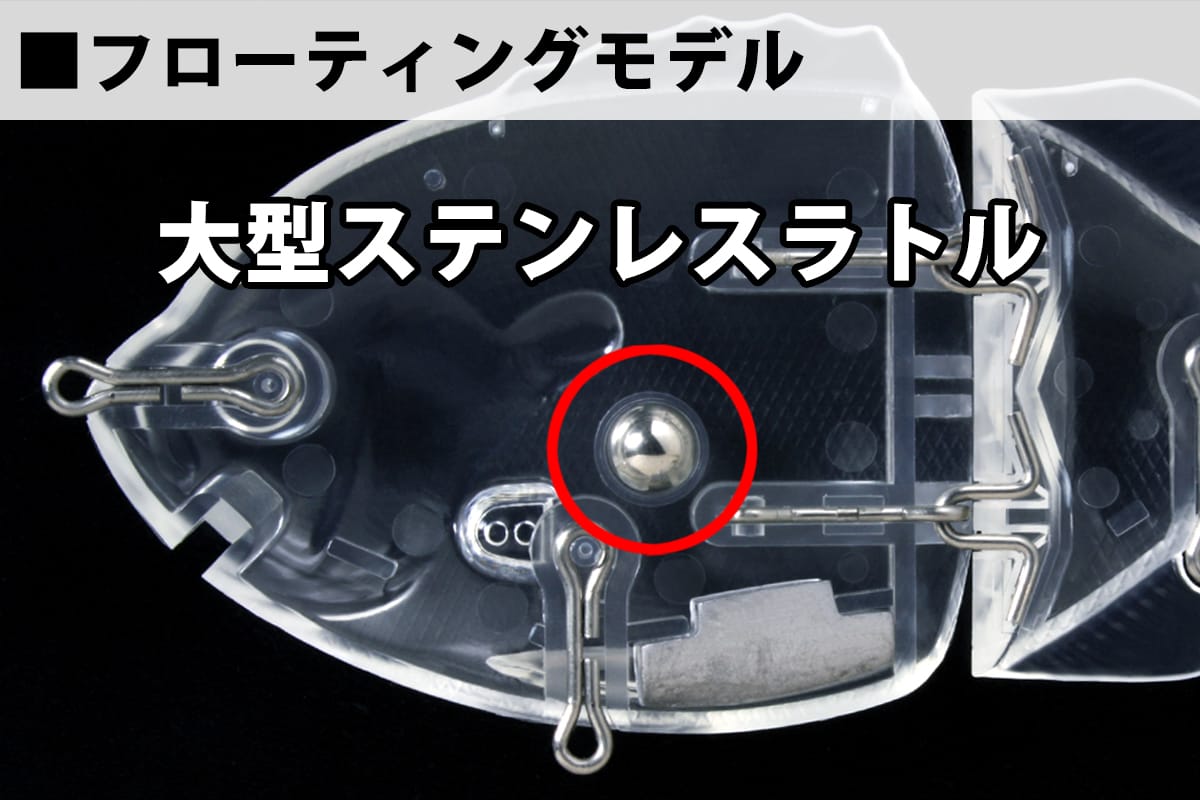 With the floating model, even hard to fish areas are possible. Fishing it over submerged vegetation helps to call fish lurking in the weeds. The front body features a large 9mm streel rattle to add to the appeal.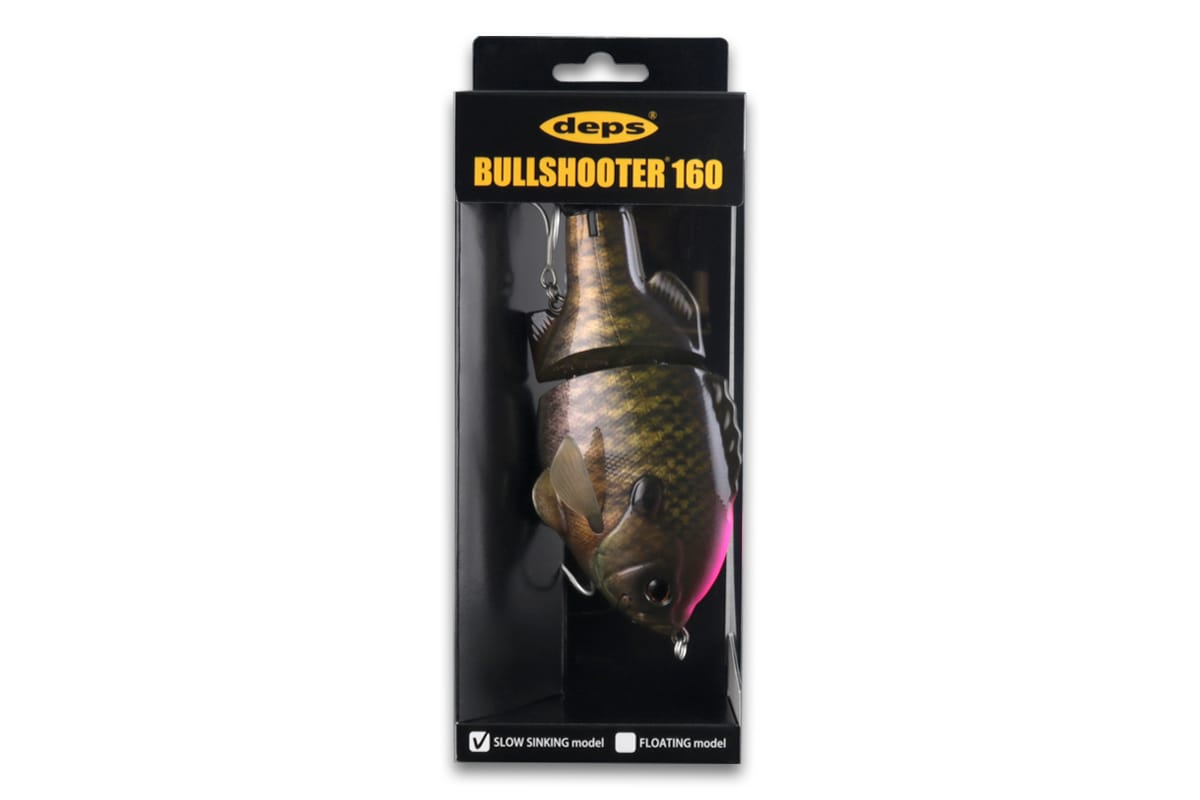 High-temperature caution
Take caution to where you store your baits as they can become deformed or cracked due to the expansion of the air during high temperatures. Keep them out of direct sunlight and in hot places like the inside of vehicles or tackle boxes stored during the warmer months as we are not responsible for damages caused due to storing lures in high temperatures.
Colors
Please note the colors may appear slightly different in person than they do on your phone or computer.