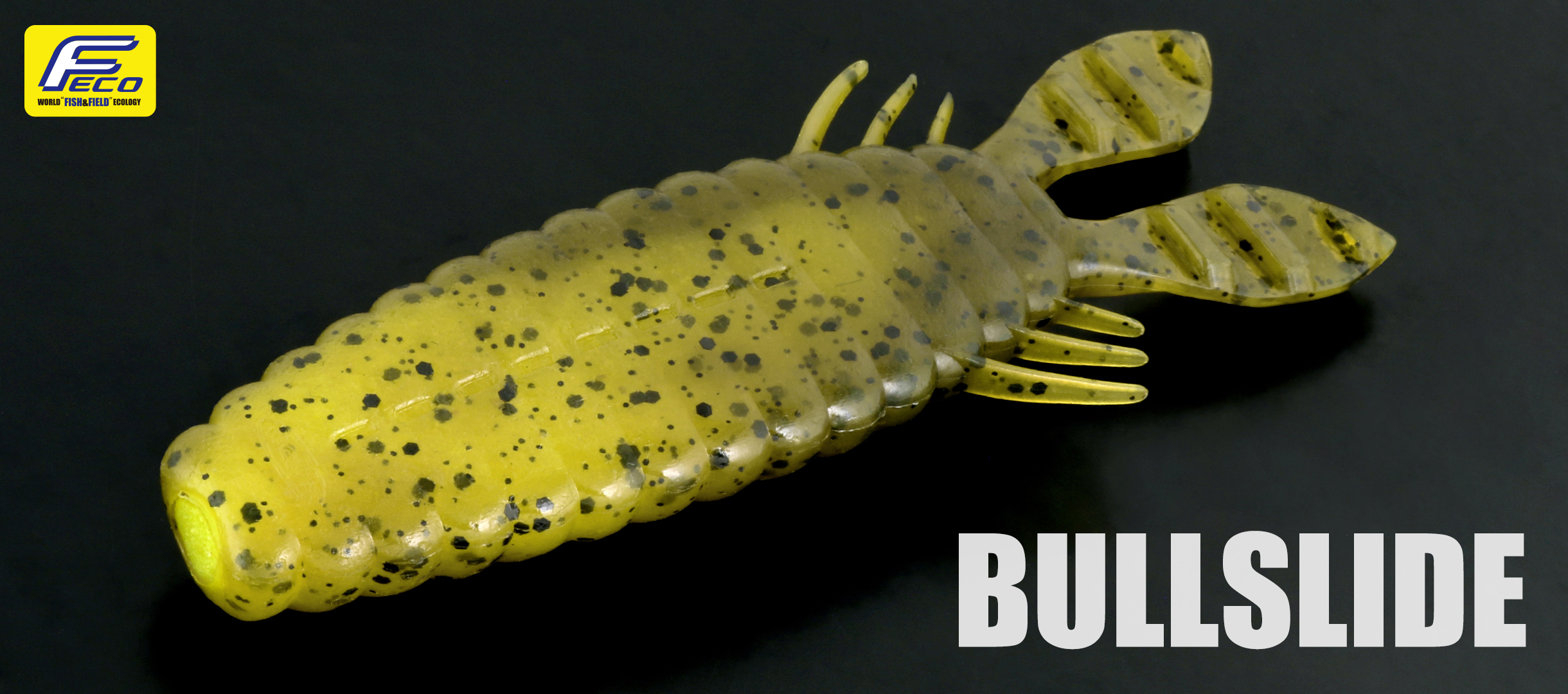 A high-quality, back sliding bait. This backslide worm called the Bullslide was developed to be easy to use. It is easy to cast and relaible actiin because the way the bait is weighted. The tip of the bait is heavier, so the angle of the fall allows it to make contact with cover. Since it is a soft bait, it doesn't hang up easily and allows for great hookup percentage.
BODY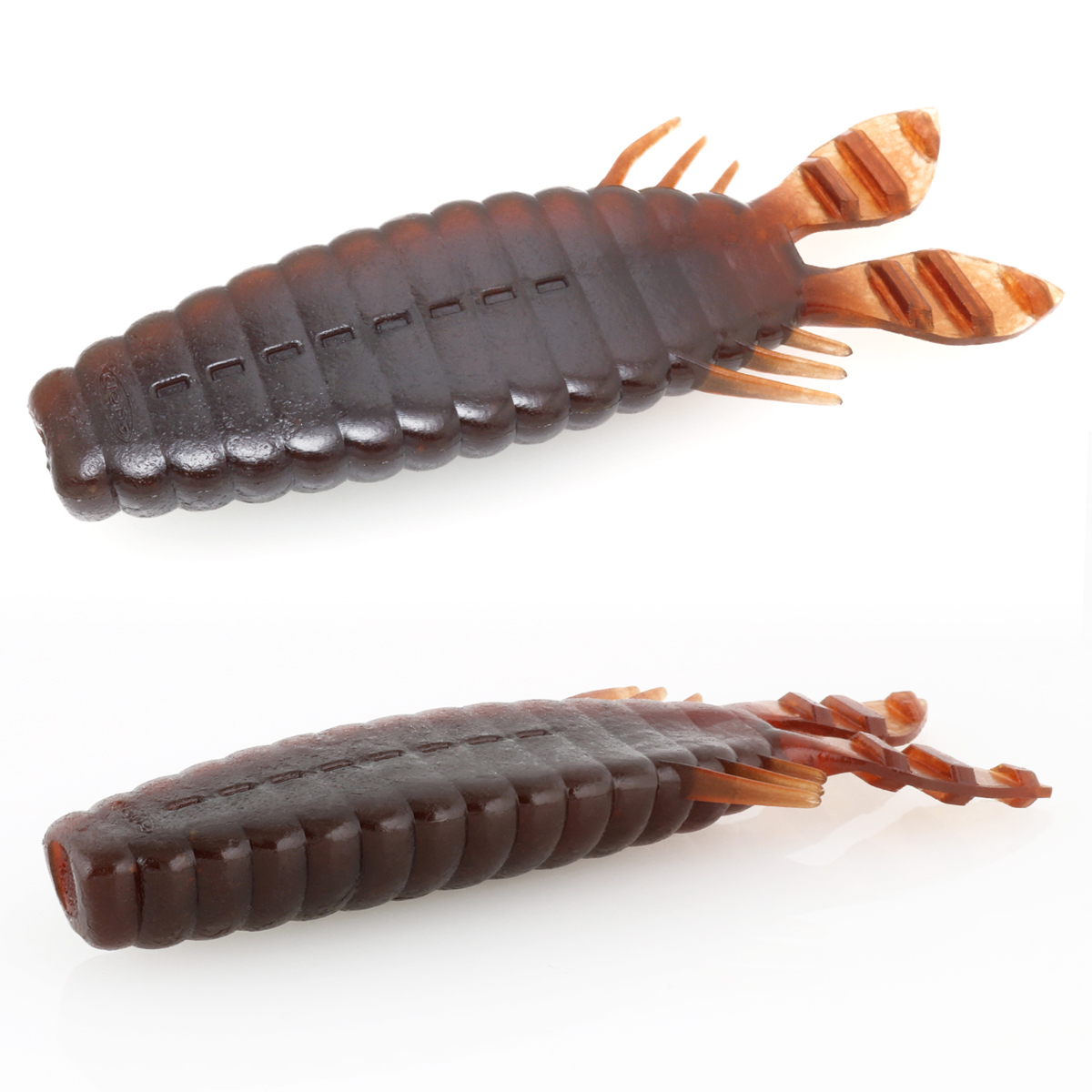 The specific gravity of the bait gives it balance and makes it easy to cast. It has a flat, wide body that slows the fall rate and the backslide angler makes it easier to detect bites.
Material
The core body (inner material) has a heavier front section, which is a mixture of 75% natural glass, sand, and salt.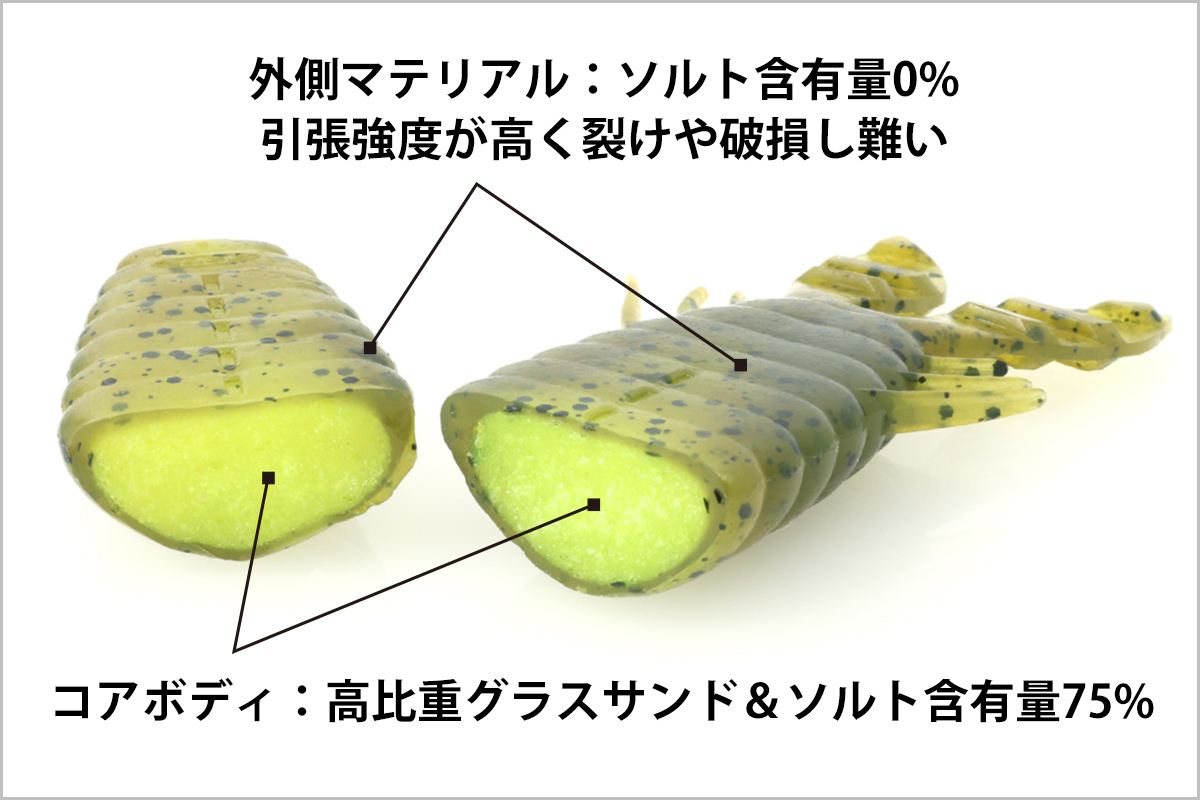 The outer material that forms the tail and arms and wraps the core body is an ultra-soft material with high tensile strength and no salt. This helps wit durability and allows for better hook holding. It also makes sure the inner material of glass, sand, and salt doesn't dissolve as easily in the water for longer life.

Crustacean pieces from shrimp and crayfish, which are most preferred by bass, are crushed and mixed with the material. The taste and smell strongly stimulate the bass and trigger bites and the fish hold onto it longer, leading to more bass caught.
Parts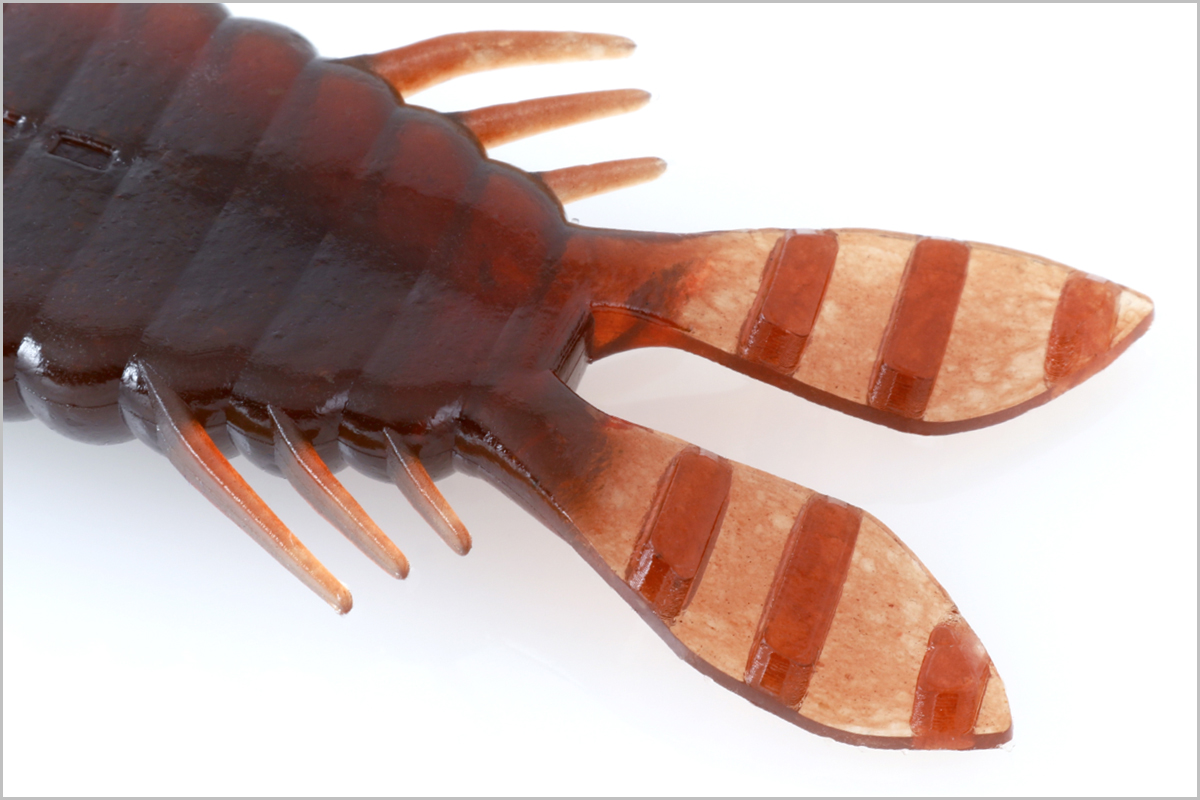 The bellow-shaped tail and arms from the Bull Flat series act as a stabilizer as the bait slides backward. The tail flitters and the arms slowly vibrate to attract bass hidden in cover.
Action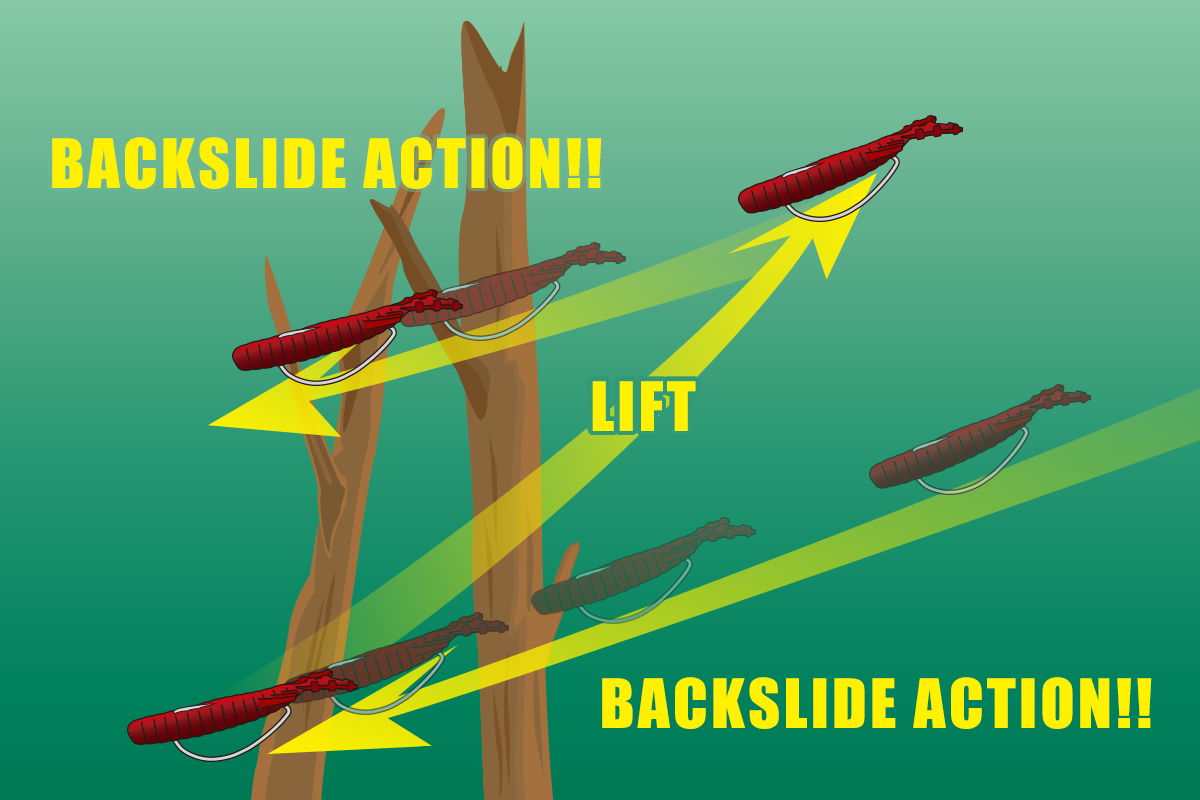 A backslide worm is indispensable for catching fishing hiding under cover or in the shade. The right angle, going backwards, makes it easier to feel bites. If you don't get a bite during the inital fall, lift up and repeat the process again. You can repettively attack the same cover until you get a bite. If you learn to master the bait, you can work weed edges, reeds, and other types of cover.