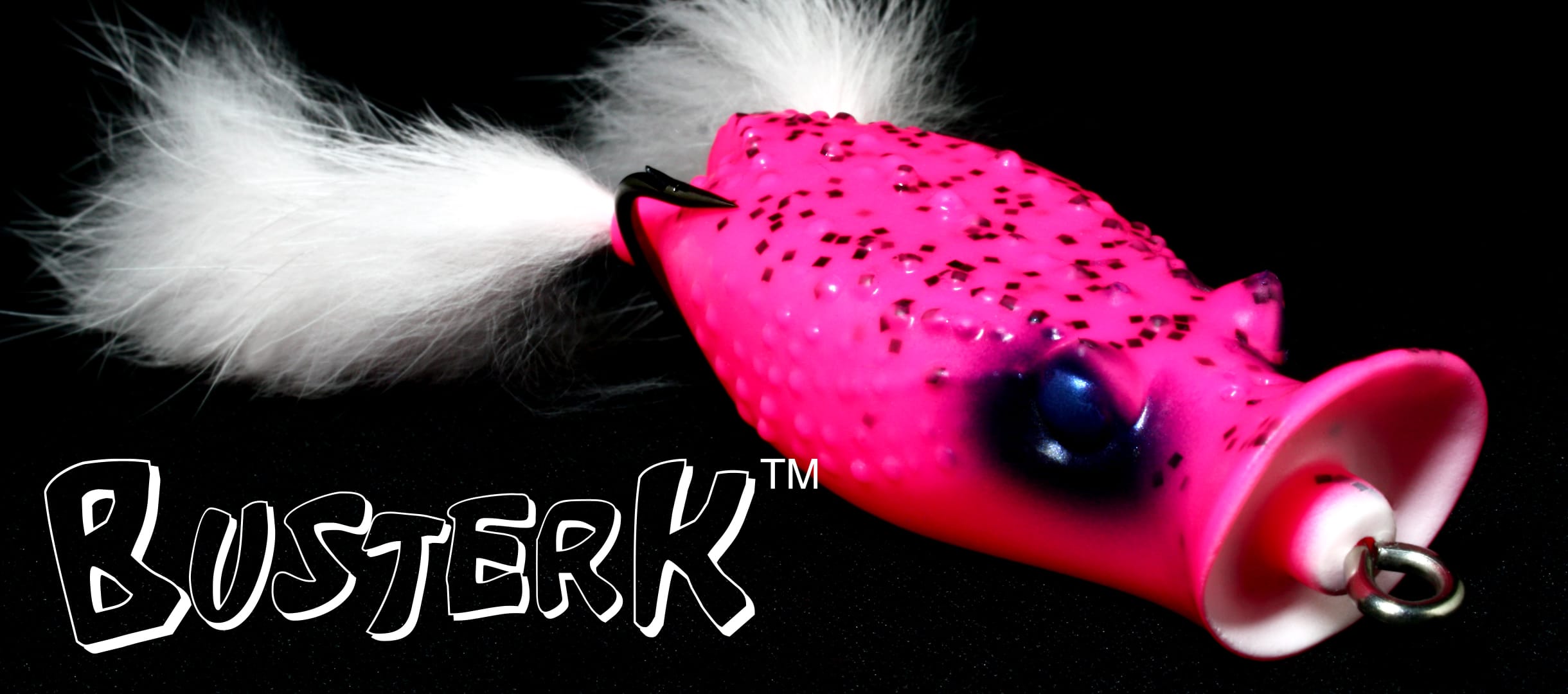 Buster K is a menacing, bite inducing frog. Everything about the design of this frog was built to increase performance in casting distance, hookup percentage, and to keep it snagless. It also has an excellent popping sound and can be worked with ease.
In contrast to walking-type frogs, the sharp and powerful popping action keeps the bait in place and the sound produced attracts fish from the thickest cover.
This frog creates exciting moment when the water surface suddenly explodes and will remind you why you love frog fishing so much.
BUSTERK
LENGTH: 61mm body
WEIGHT: 1 / 2oz
CUP DETAIL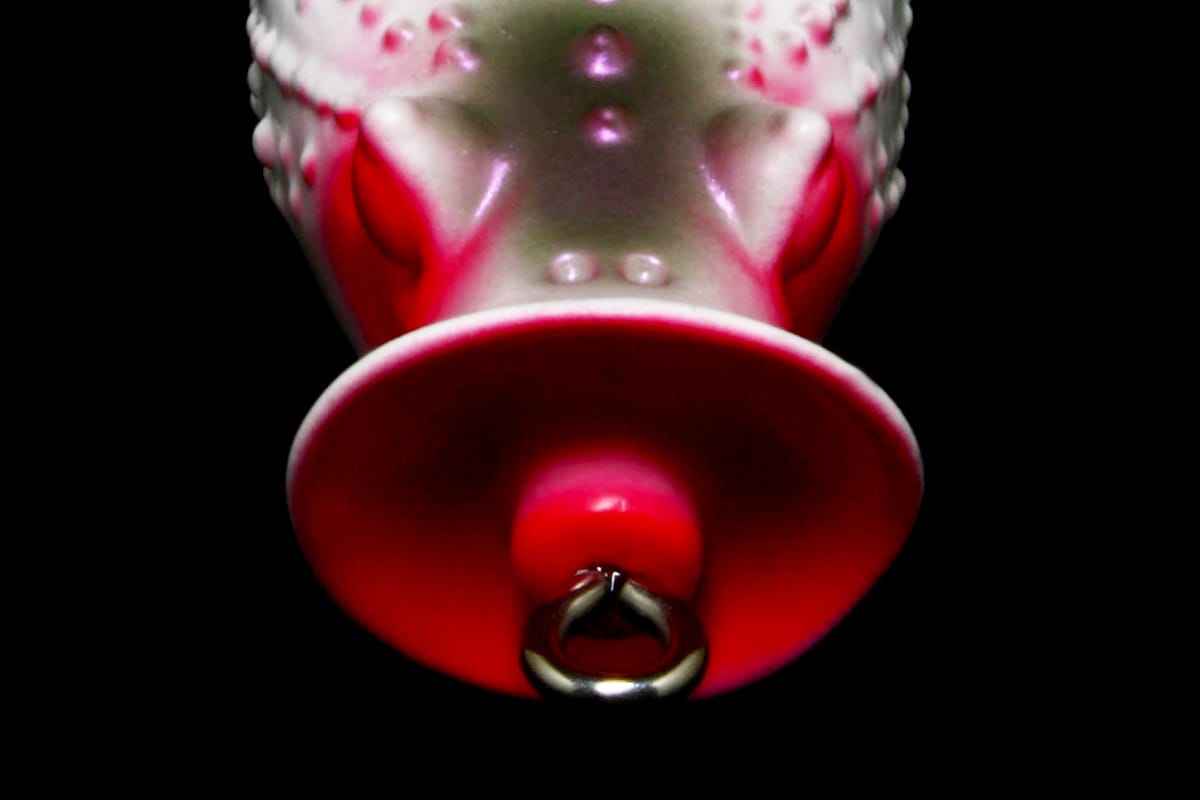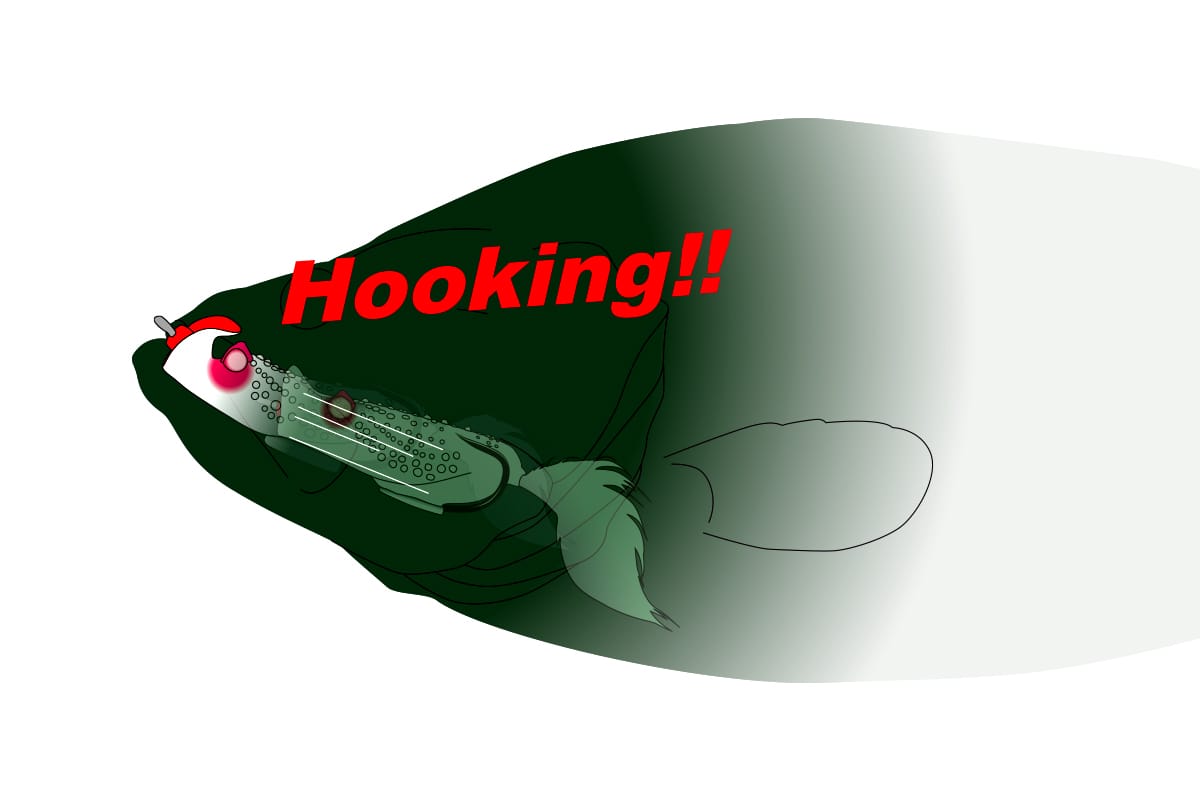 The distinctive cup has a thin upper section that creates a powerful sound and splash. The cup also flips up when setting the hook which helps to increase hookup percentage.
WEIGHT SETTING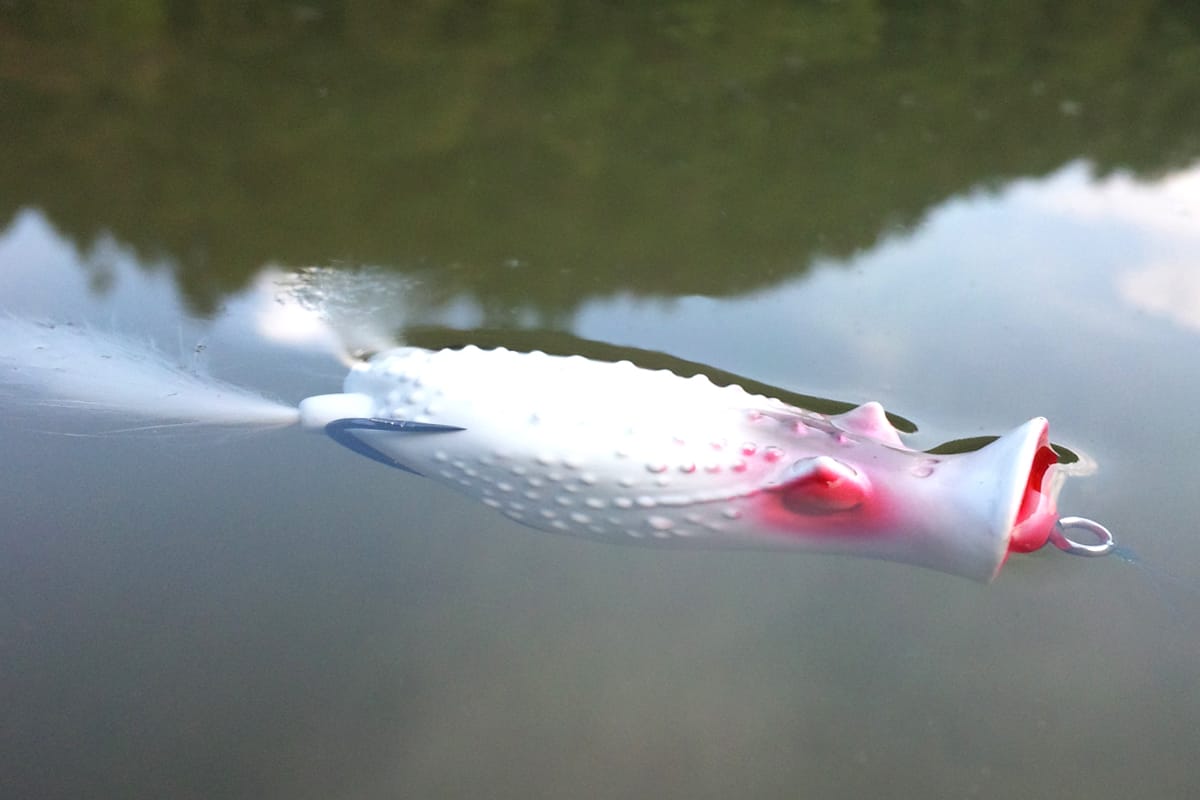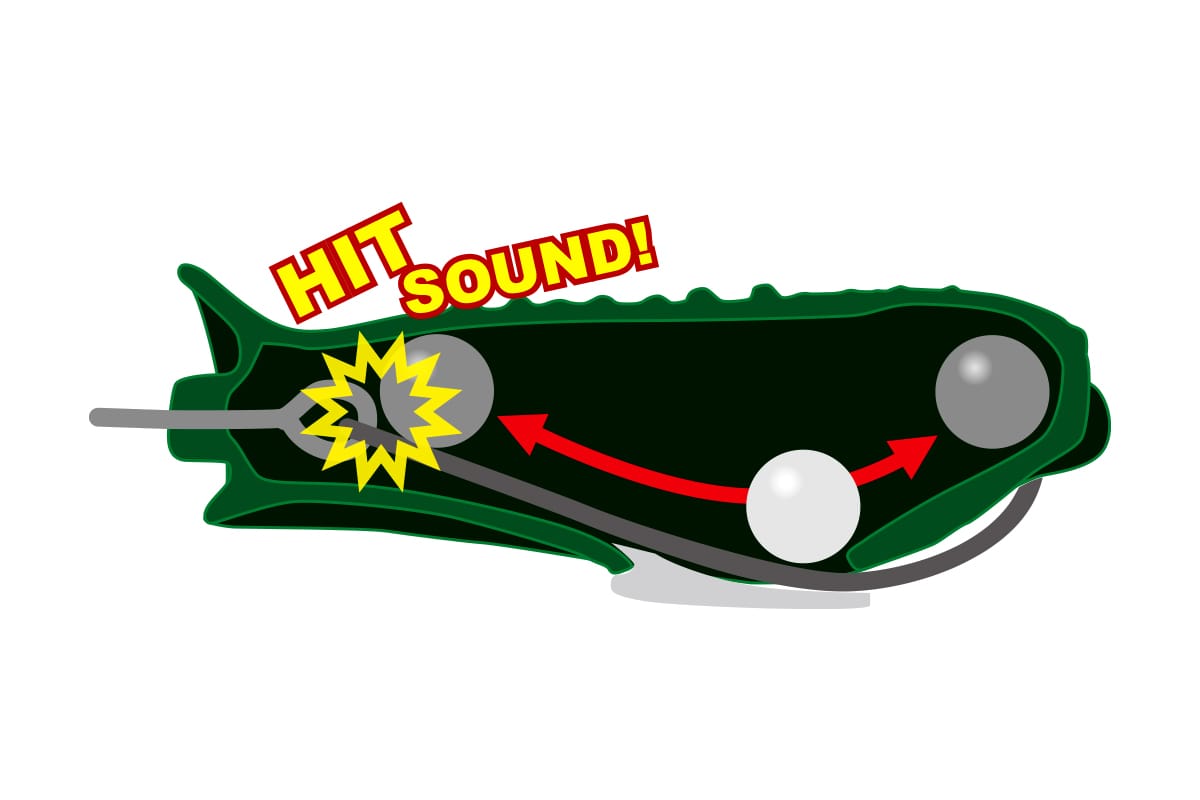 The horizontal floating posture is by design and allows the bait to stay in place and create a better popping action during the retrieve.
In addition, the moving weight system aids in casting distance and accuracy. It has the effect of moving the center of gravity and will also keep the bait landing correctly and ready to work as soon as it lands. The added attraction from the sound of the weight give it a unique sound to attract bass.
* In some rare cases, the weight may lock inside the body if a strong impact is applied, such as after catching a fish or when hitting an obstacle during casting.
VENT HOLE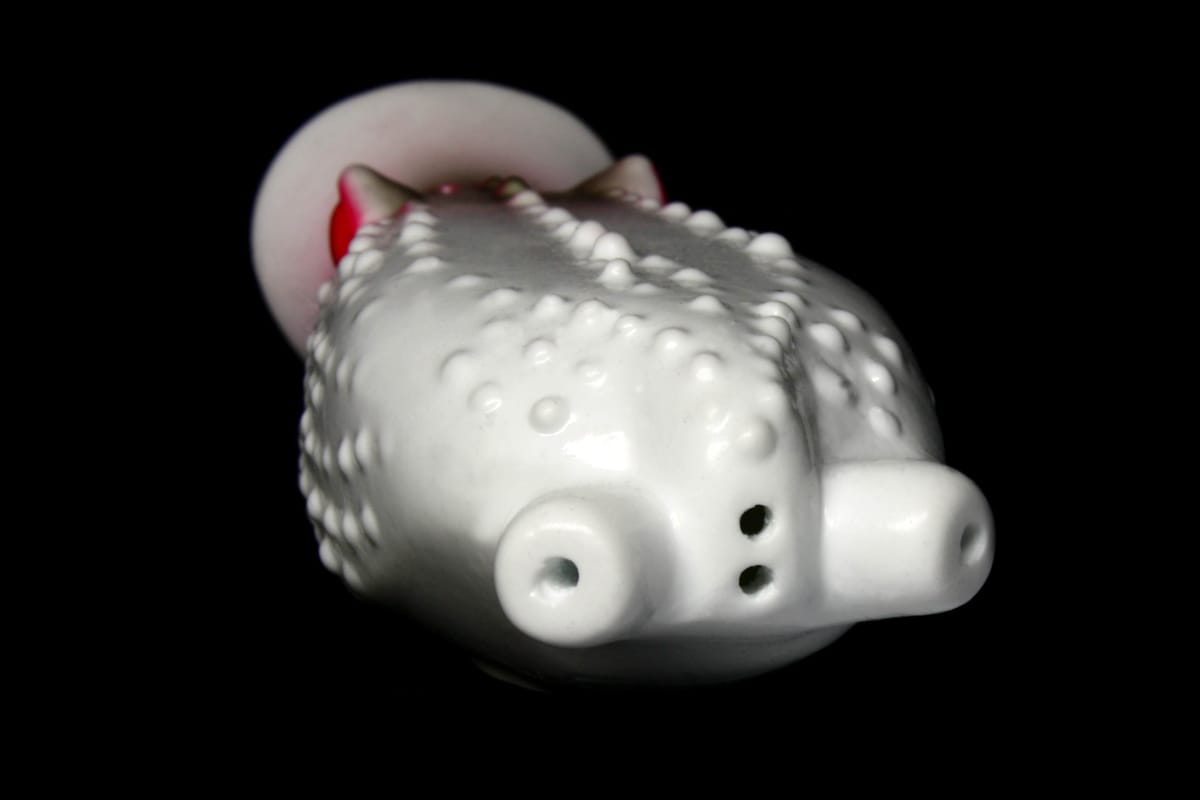 The body shape was designed for the best hookup percentage and also to reduce snags. The two air holes are built-in to allow the bait to suppress when a fish bites it. The water that accumulates inside will naturally come out during casting.
RABBIT FUR TAIL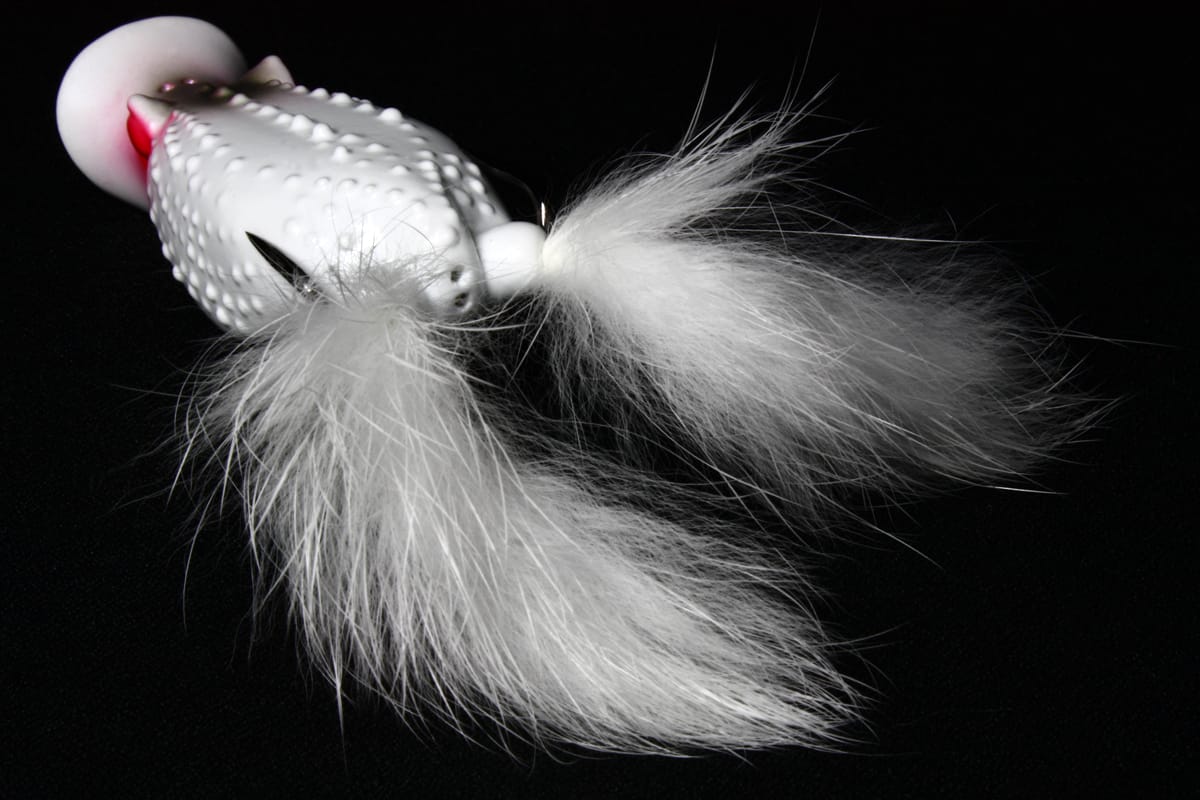 Rabbit fur is used to create the two tails and helps to create a braking effect while working the bait. This allows the bait to remain in one place after working the bait instead of gliding away.
ACTION
Buster K's specialty move is a continuous pop by jerking the rod. This allows for quick movements and eliminates unneeded slides and swings. A sharp popping action keeps the bait on one track and will attract bass hidden in nearby cover.