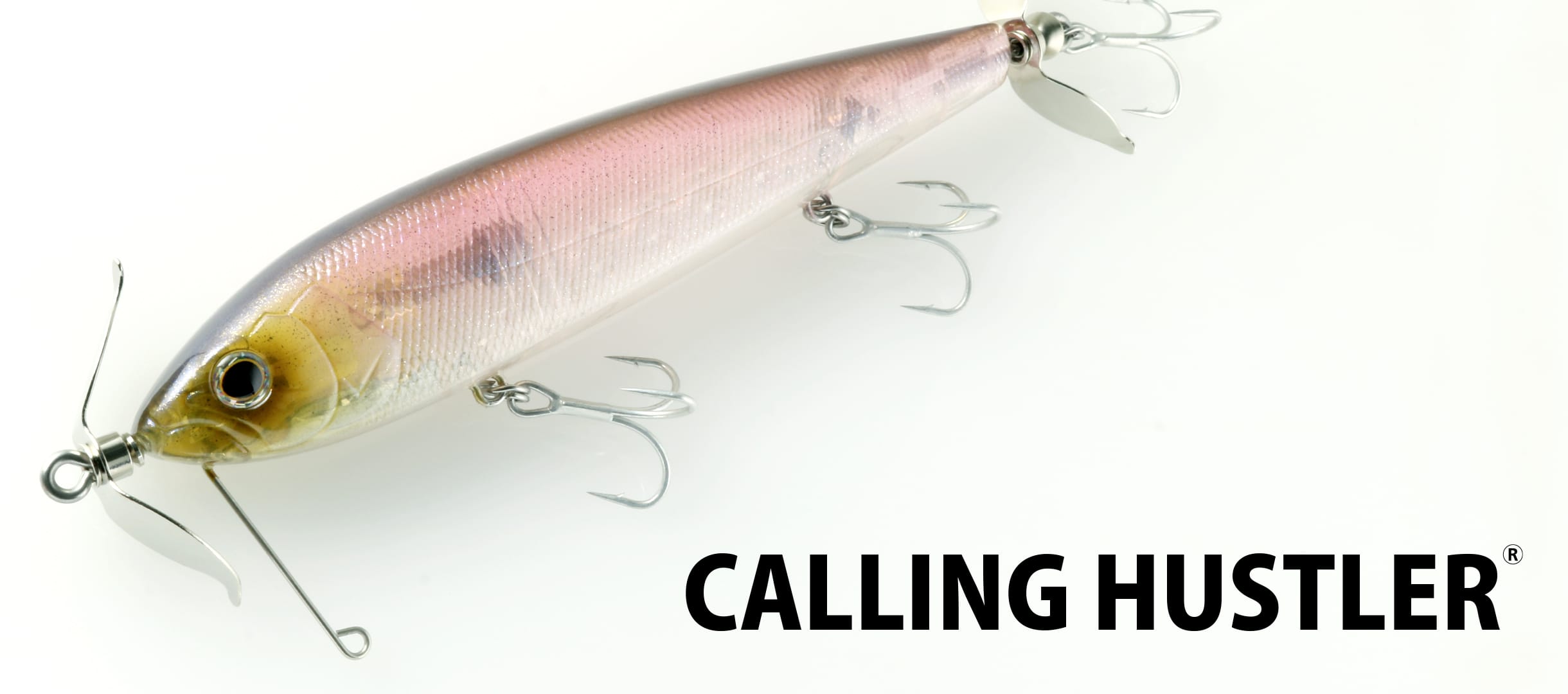 The Calling Hustler is a double prop that calls fish in. The bat moves through the water with a unique flushing sound that imitates baitfish thanks to the design elements.
The body is set to rest at a horizontal position so the bait is ready to move with the first movement after a cast and the props grab waters and rotate with little movement. The sinking design with double-prop design creates a complex water flow to attract fish.
LENGTH: 125mm body
WEIGHT: 29.5g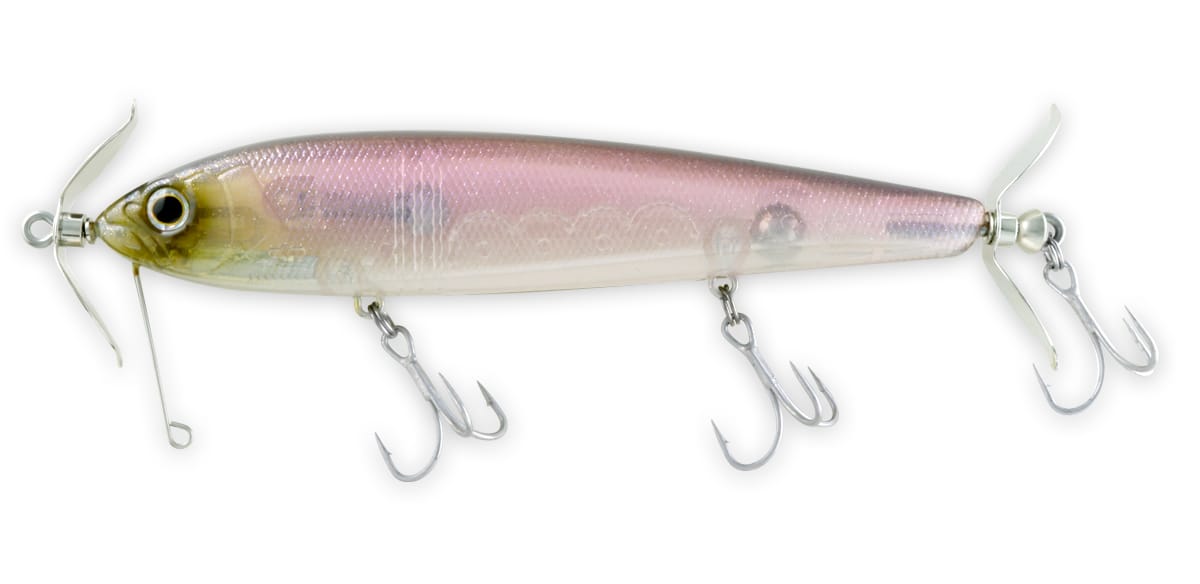 Props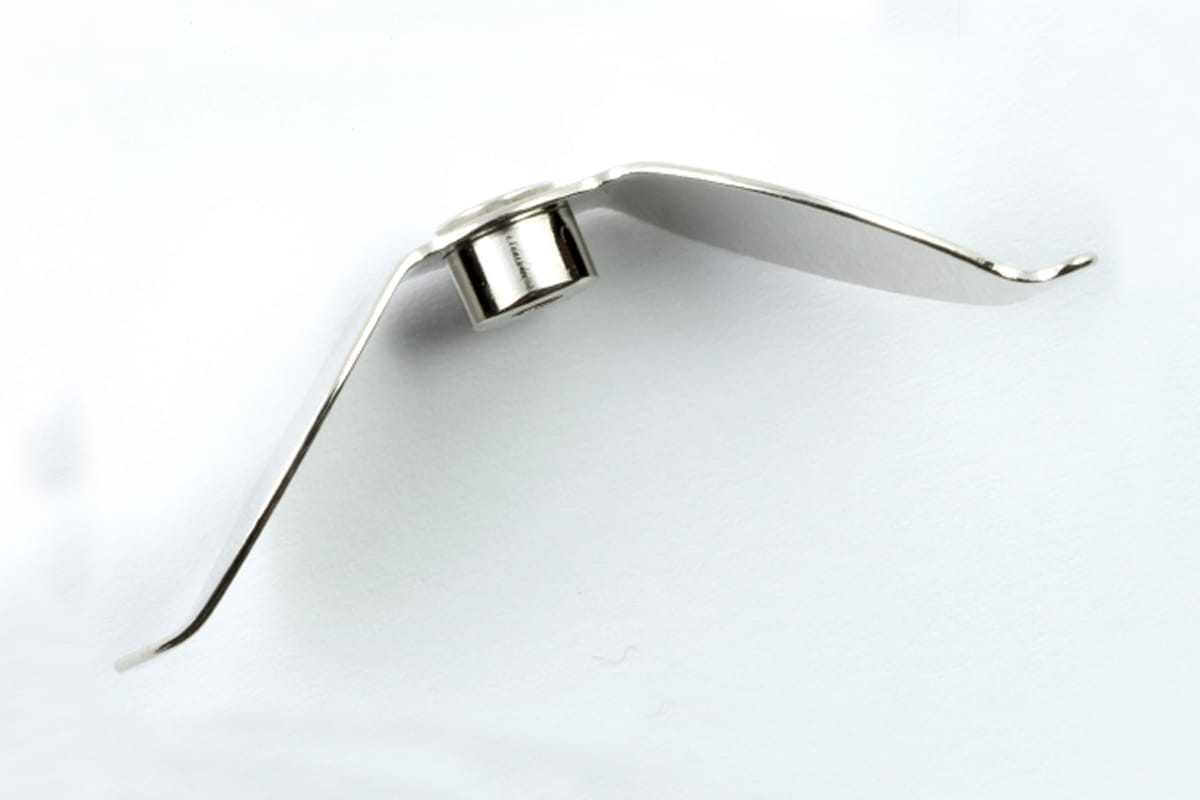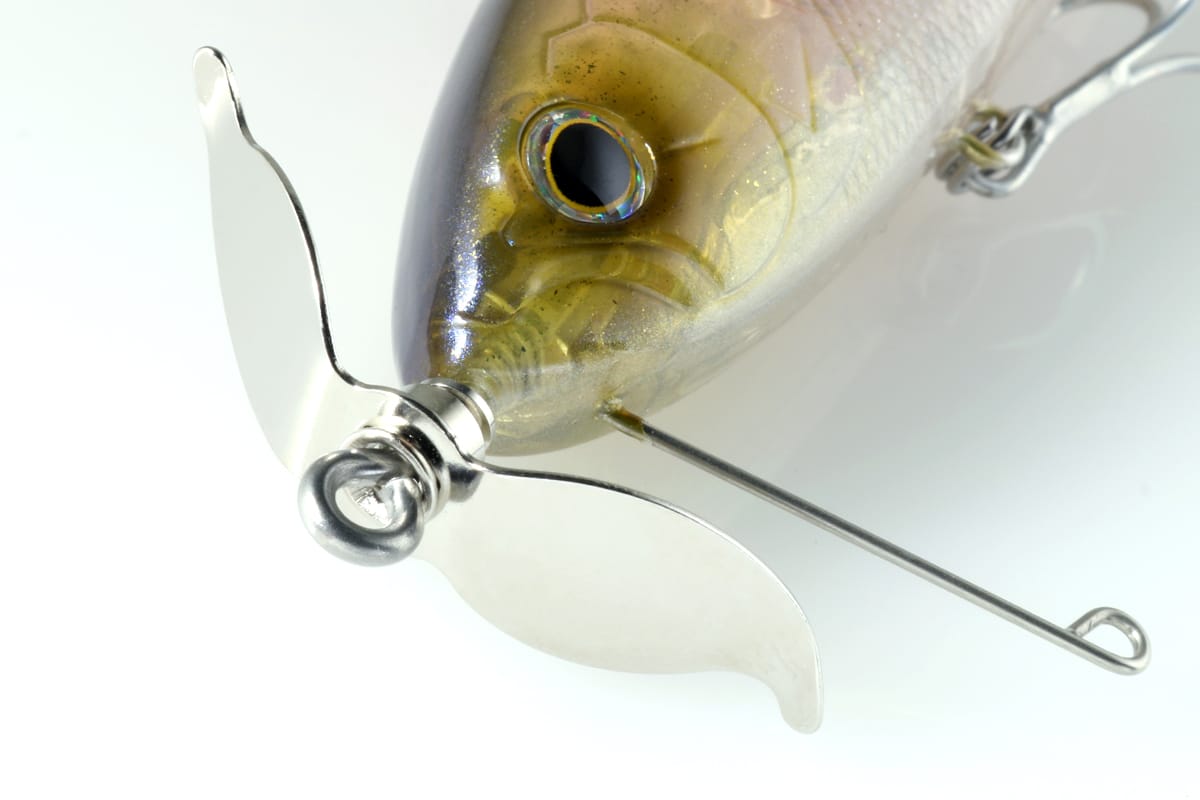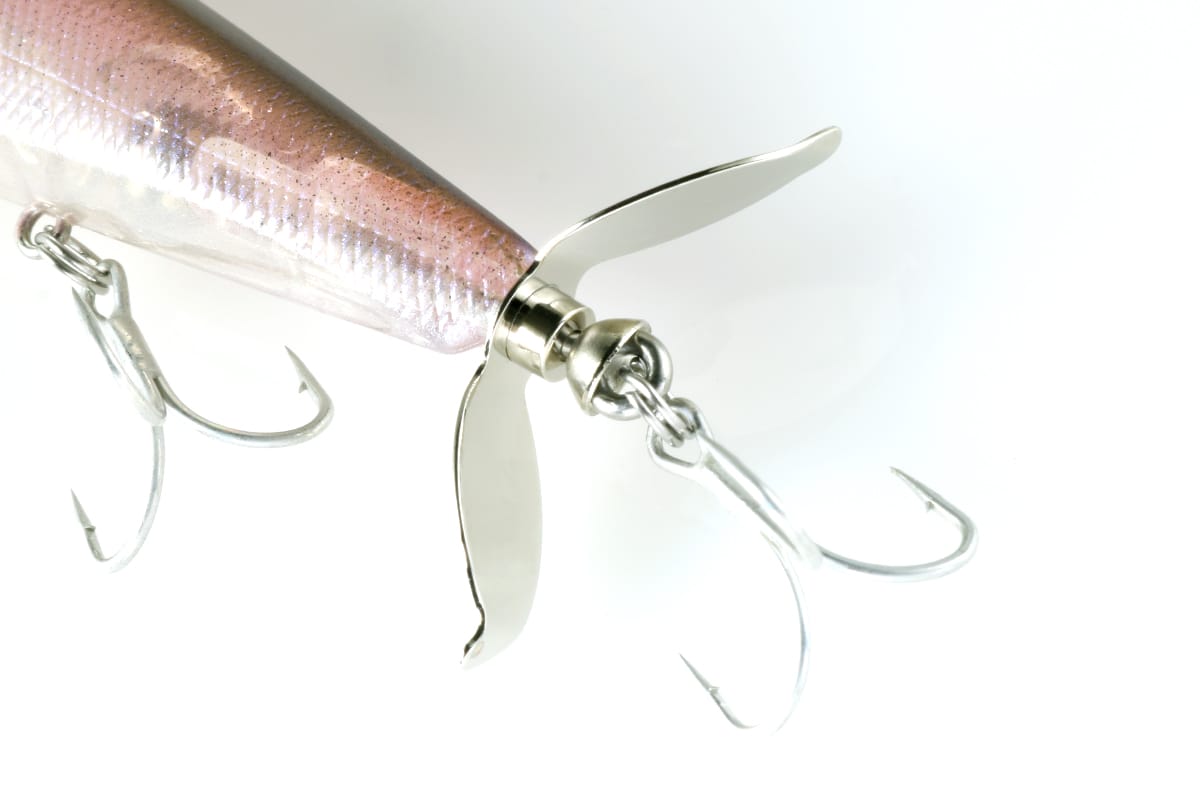 The props were chosen to have a "start-and-reverse rotation" setting to move even with little movement. They help to create vibration and add a unique flushing sound as the props are rotated. They also provide a slight resistance to slow any unintended slide forward when the lure is stopped.
3 hook setting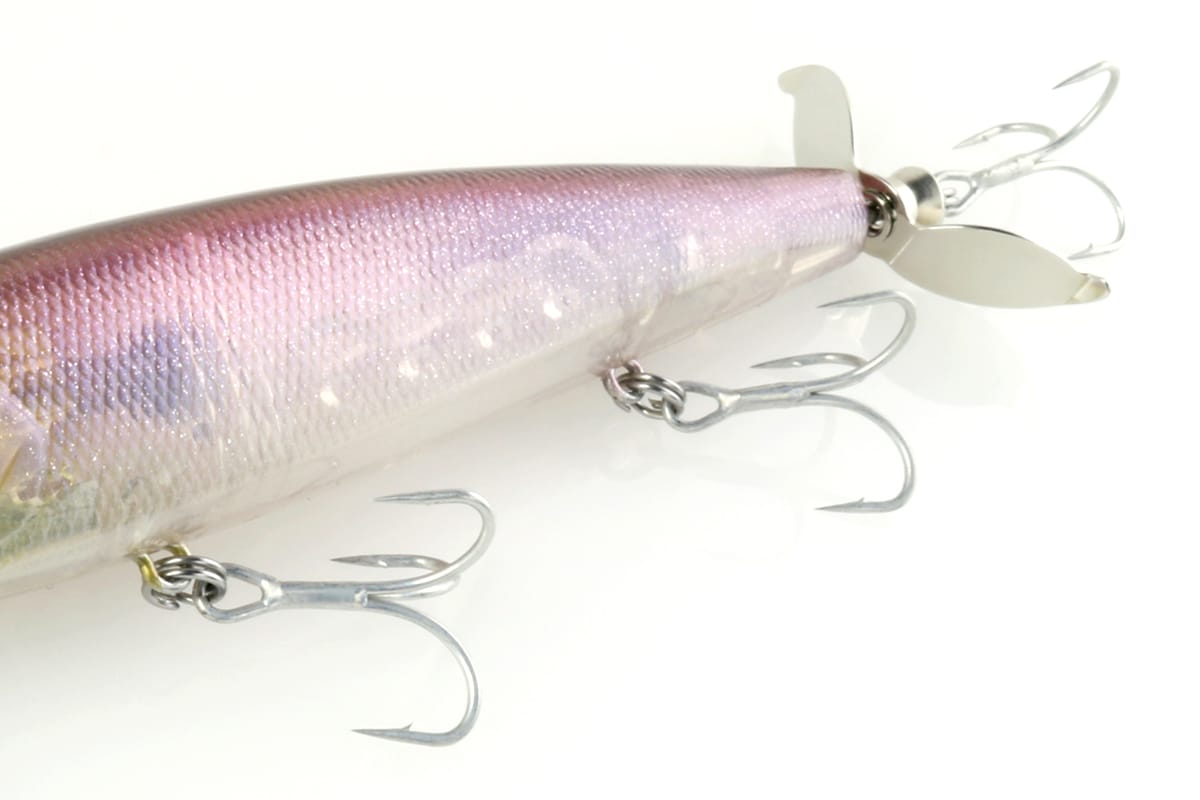 The three hook design helps to eliminate missed bites and the hooks are mounted to hang securely. The three hooks are all a Size #5 and ensure you get great hooksets.
Wire guard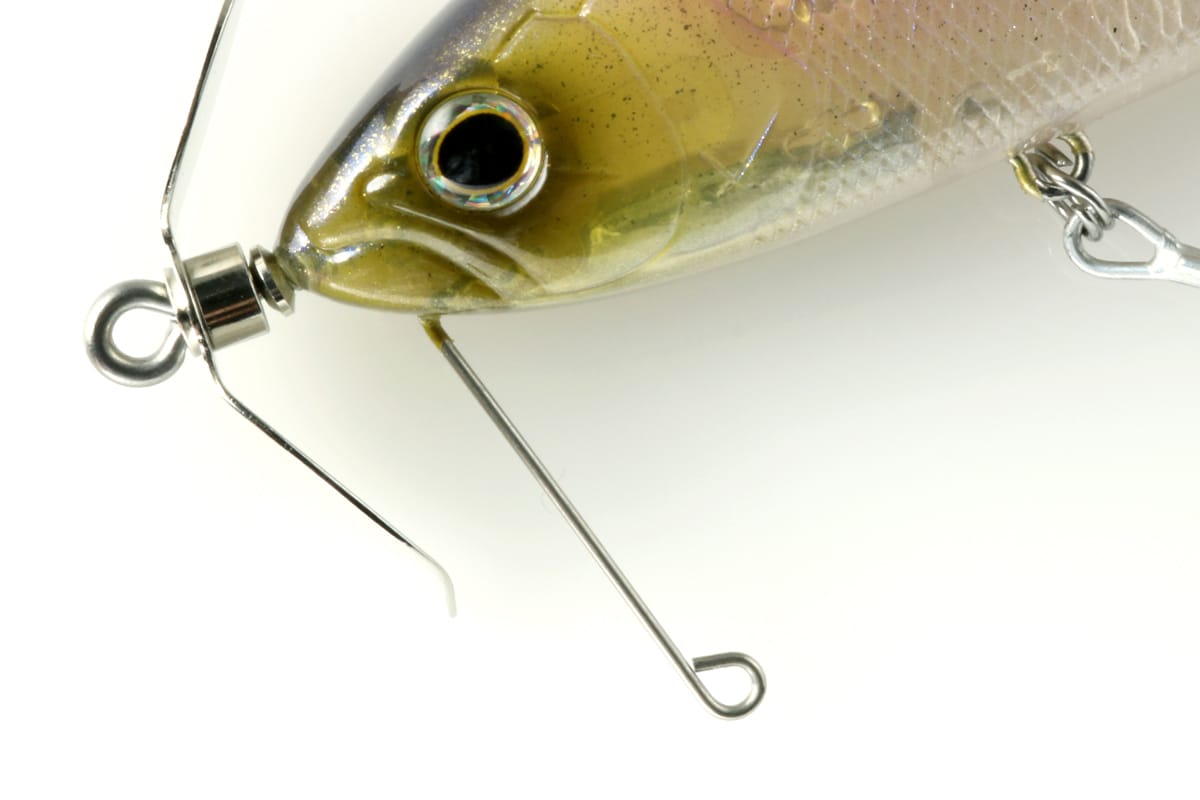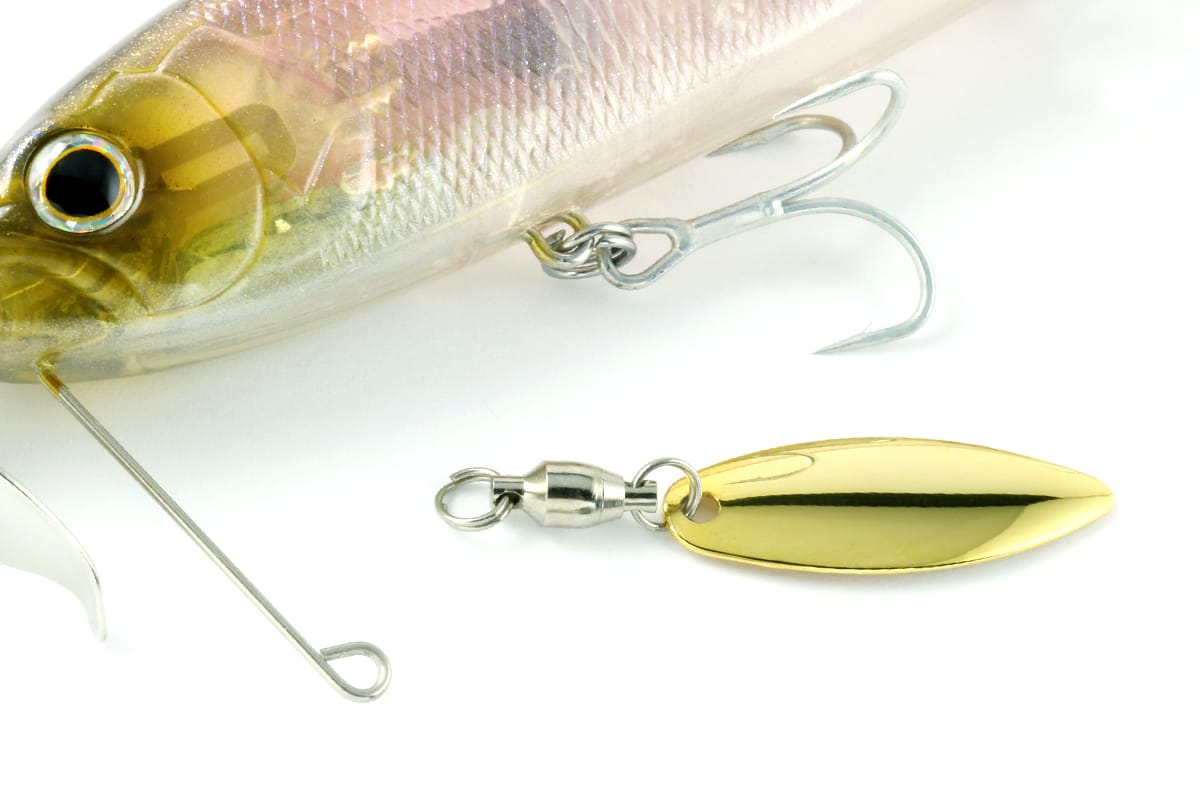 The 0.8mm diameter thick wire guard not only helps to keep the bait from snagging on trees and laydowns, but you can also add a blade to enhance the appeal and give it a different look.
SPRING WEIGHT MICRO VIBE SYSTEM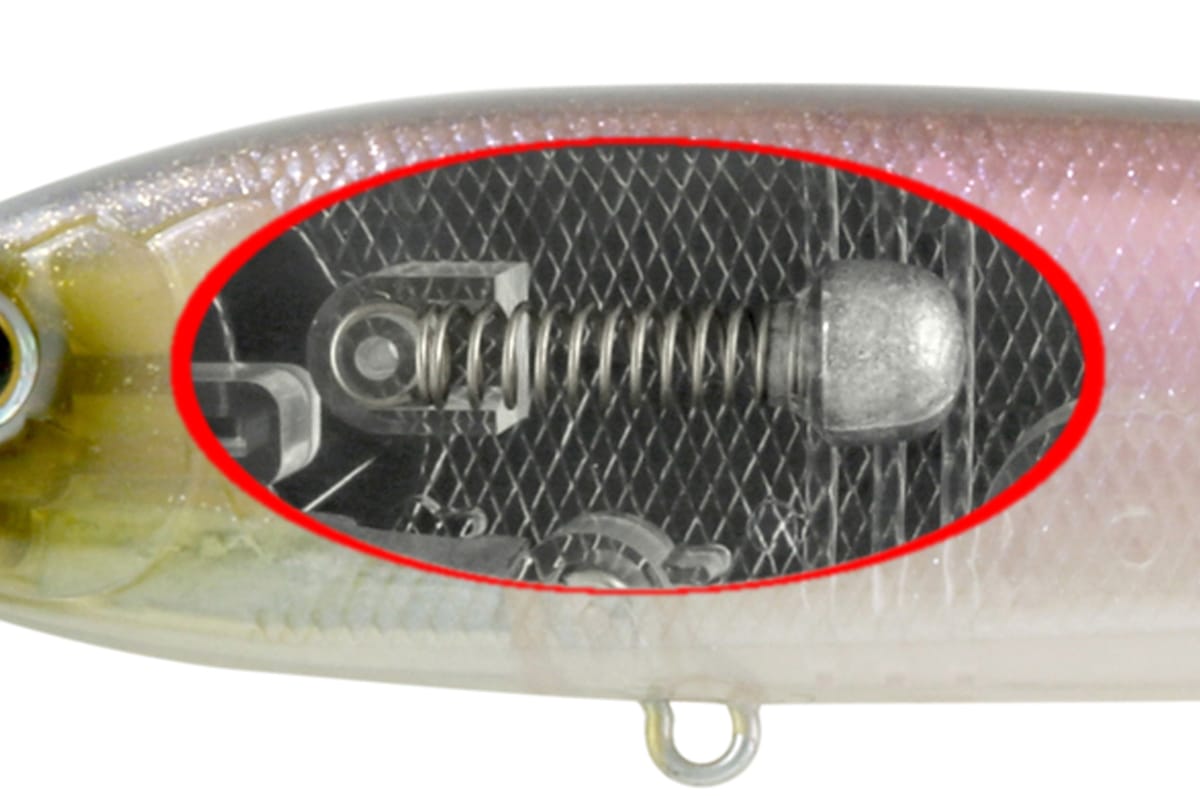 The spring weight system is mounted in the head and produces a knocking sound as it hits the inner wall when swinging. This gives it a slight vibration to imitate a live baitfish.
MEDIA
The DVD "Real Adjust 2" was released in February 2018, and started off with Okumura's shocking catch footage from Rokumaru.
TUNE
The secret tuning used by Okumura is about to be released to the public. It was designed especially for the Calling Hustler for catching big bass. This tuning method has saved Okumura many times when targeting wary bass.
The props used for that tuning are on sale from the deps online store.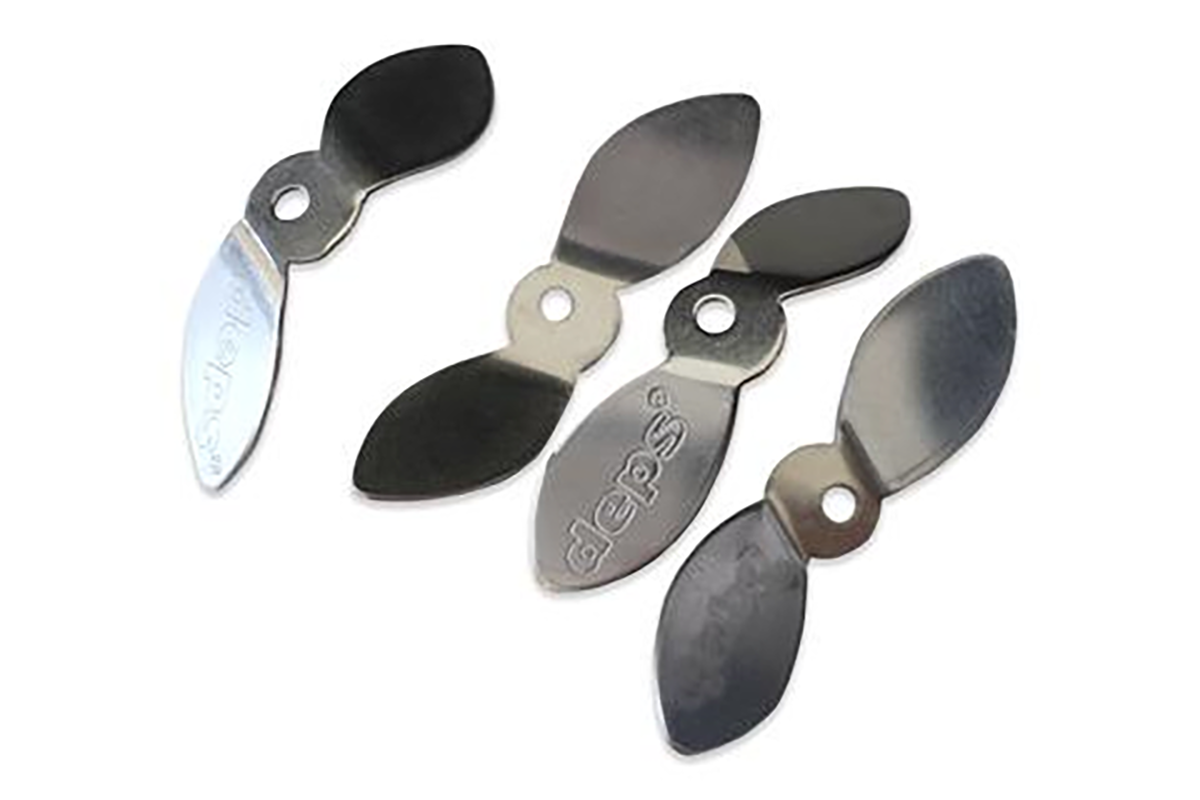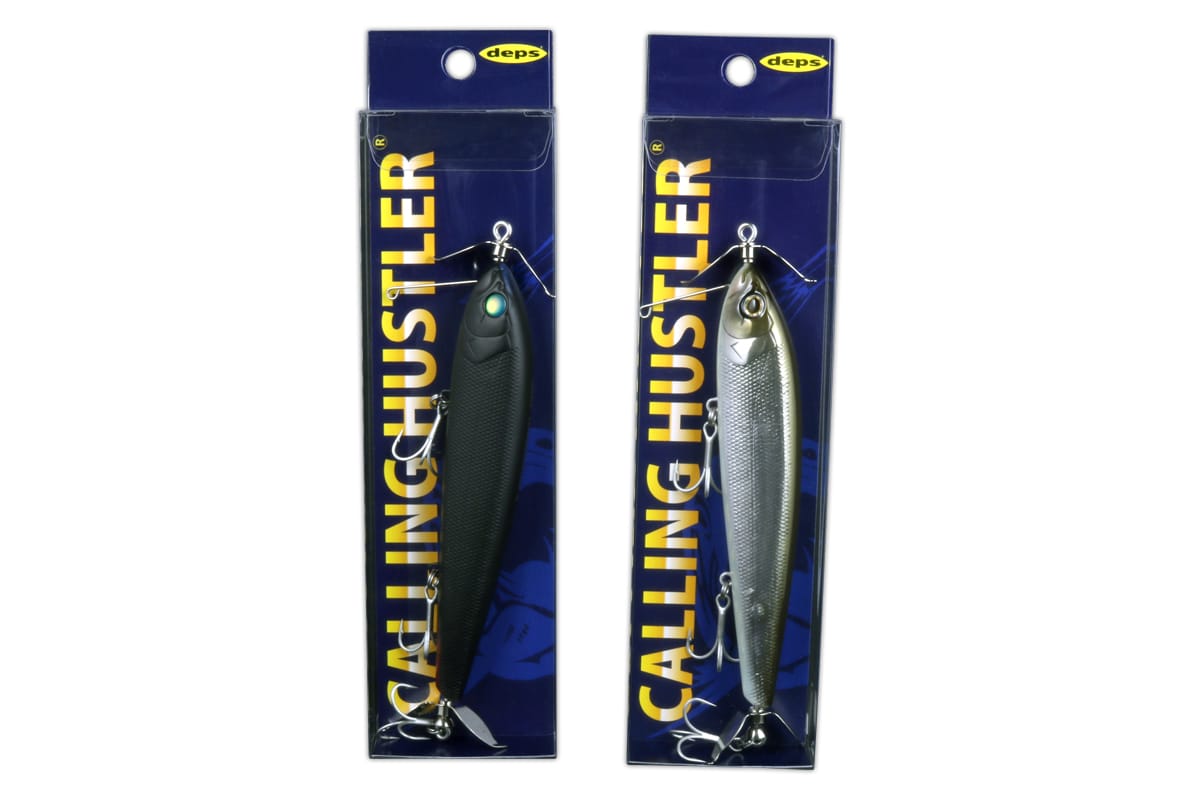 Prop set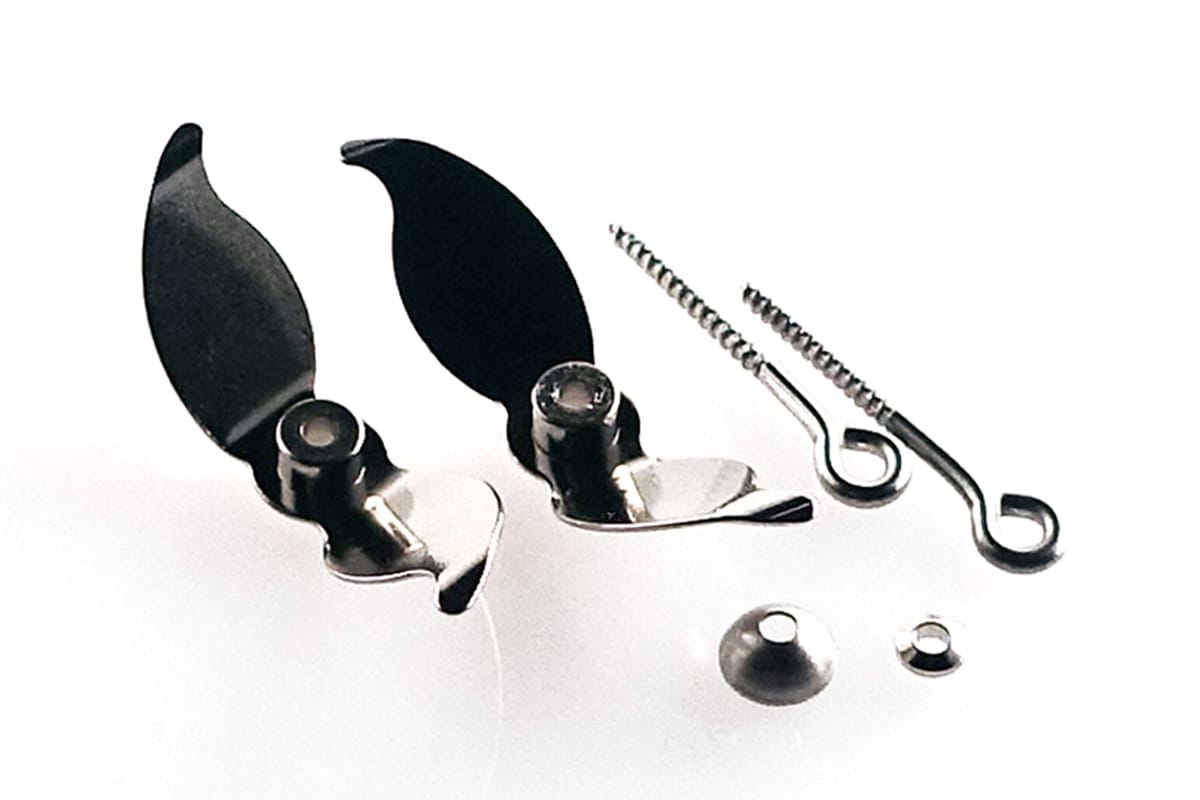 Propeller: 1 each (right, left rotation), two screws, one cup, and one bead.
High-temperature caution
Take caution to where you store your baits as they can become deformed or cracked due to the expansion of the air during high temperatures. Keep them out of direct sunlight and in hot places like the inside of vehicles or tackle boxes stored during the warmer months as we are not responsible for damages caused due to storing lures in high temperatures.
Colors
Please note the colors may appear slightly different in person than they do on your phone or computer.