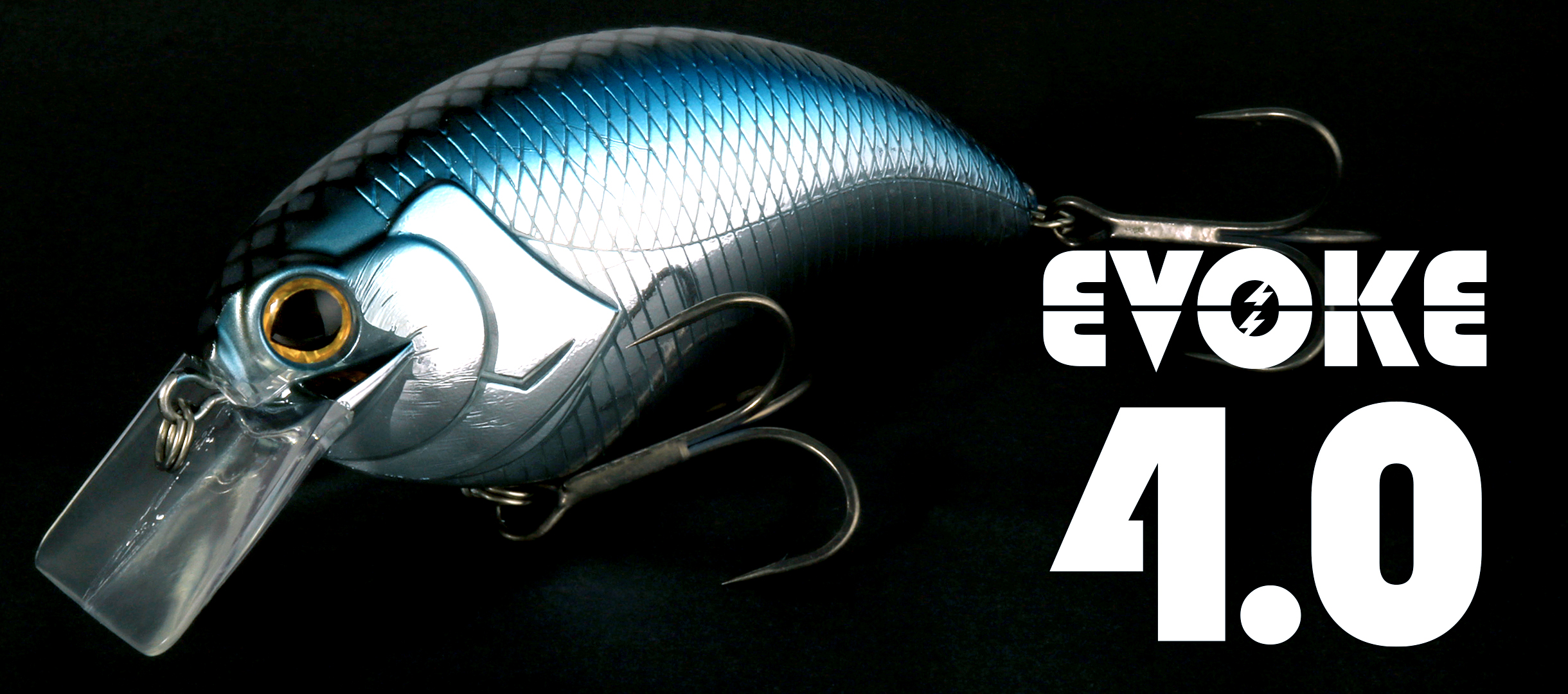 A crank designed for heavy cover with a big profile for big bass. The magnum Evoke 4.0 is louder and has more vibration than the smaller Evoke crankbaits but still has the same basic performance.
This bait works even in highly pressured waters and in places where everyone else is throwing smaller baits. The big profile appeals to grant bass.
EVOKE 4.0
LENGTH: 100mm body
WEIGHT: 56.5g
BODY FORM & WEIGHT SETTING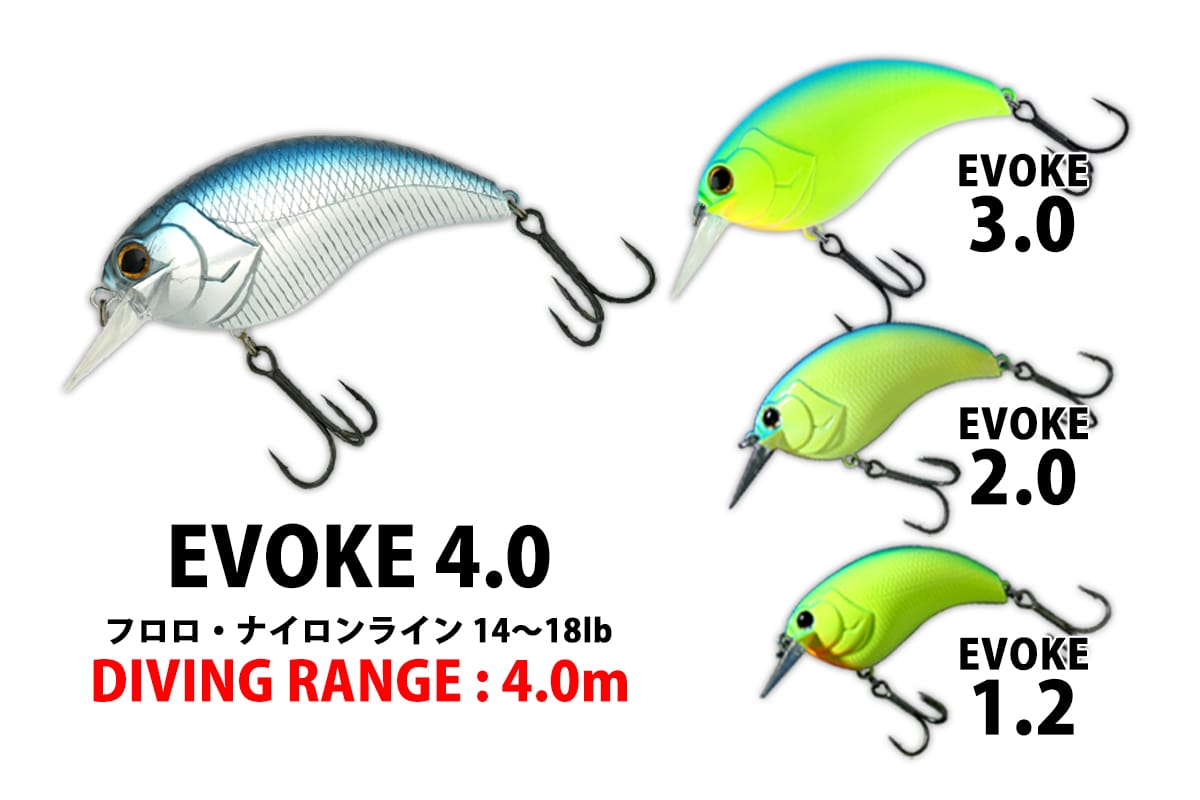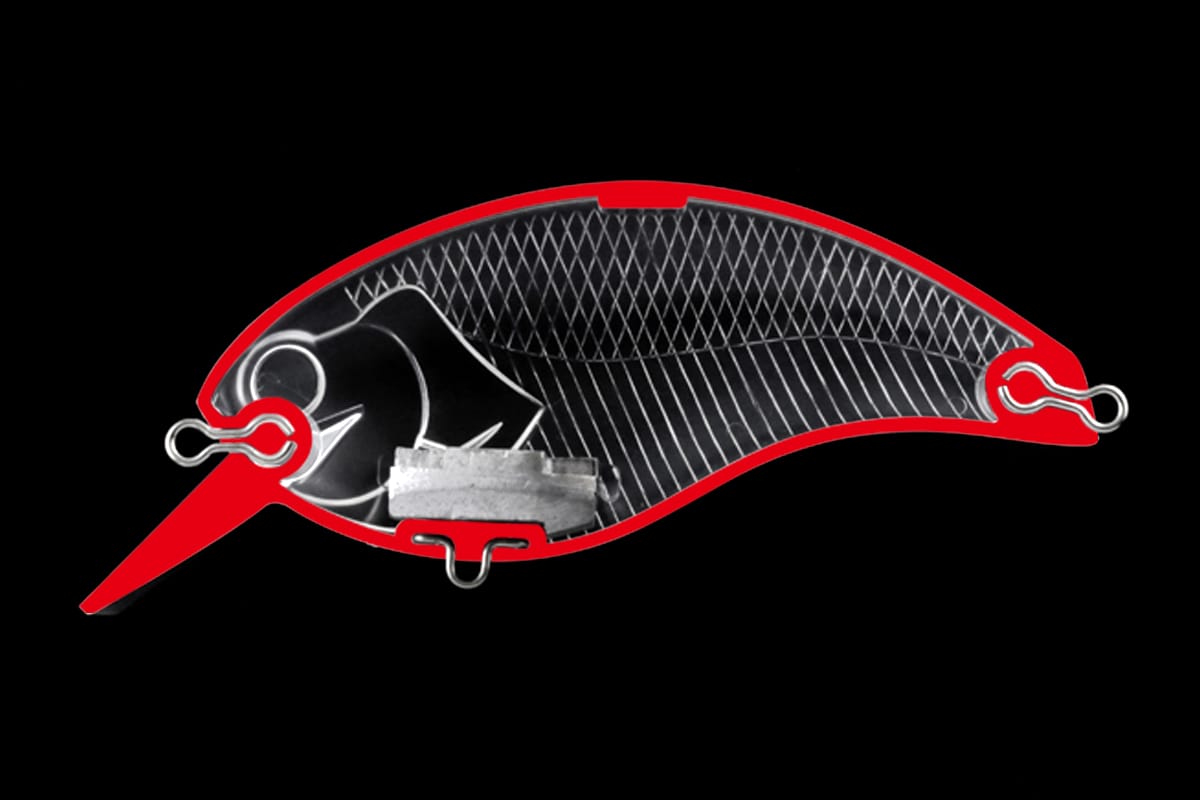 Each part of the bait was carefully thought of during design. The lip design and thickness of the crankbait walls were made to create the right balance, action and buoyancy.
They have a unique action and a buoyancy that is impossible with standard plastic crankbaits. Even after deflection, it floats up perfectly to trigger bites. Even casting distance has been addressed and even with a fixed weight system, it excels at casting distance and accuracy.
HOOK SETTING / RYUGI / Pierce Treble Brutal TC Coat # 1/0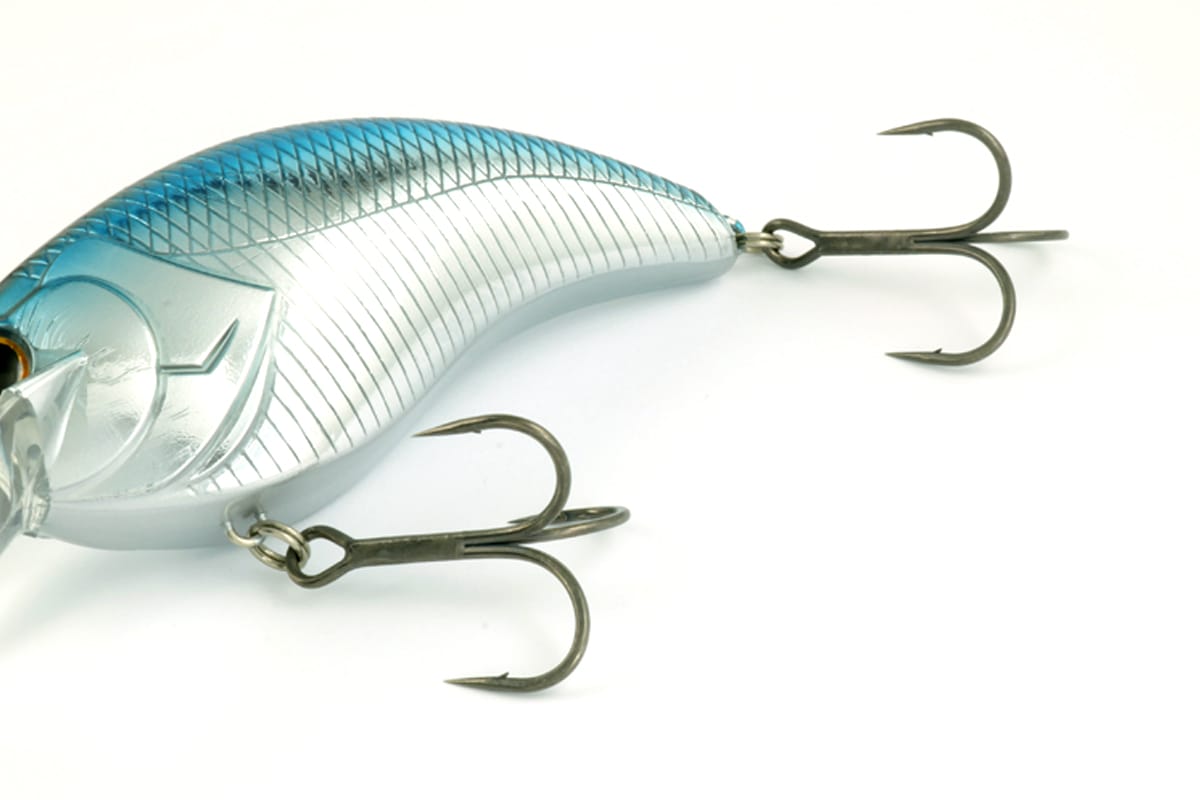 When using a bigger crankbait, heavier tackle is needed and the hooks used on the Evoke 4.0 are stout enough to handle giant bass. They are placed to have keep the bait moving as intended and without fouling.
RETRIEVE
The balance and buoyancy of these baits have been refined to avoid snagging obstacles and maximize the diving angle. When the bait hits an object, you can be sure that it will deflect and then get back on track.
The clicking sound that the bait makes is a by-product of the lure's action and retrieve speed. The Evoke is a secret weapon for pro angler Kenta Kimura.
TRUE TUNE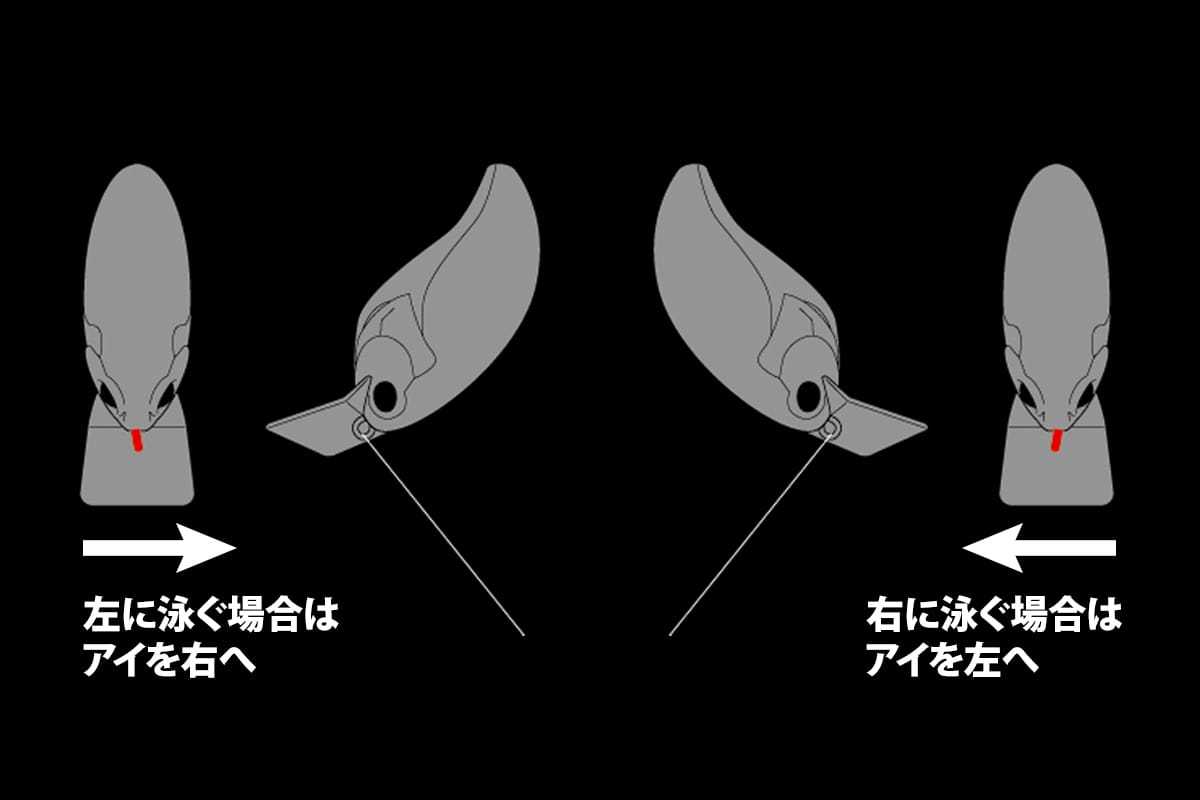 All lures are checked carefully before shipping, but we recommend tuning to maximize the performance of the bait. If the bait is running to the left, move the eye to the right. Use pliers to carefully make adjustments.
High temperature caution
Take caution to where you store your baits as they can become deformed or cracked due to the expansion of the air during high temperatures. Keep them out of direct sunlight and in hot places like the inside of vehicles or tackle boxes stored during the warmer months as we are not responsible for damages caused due to storing lures in high temperatures.
Colors
Please note the colors may appear slightly different in person than they do on your phone or computer.