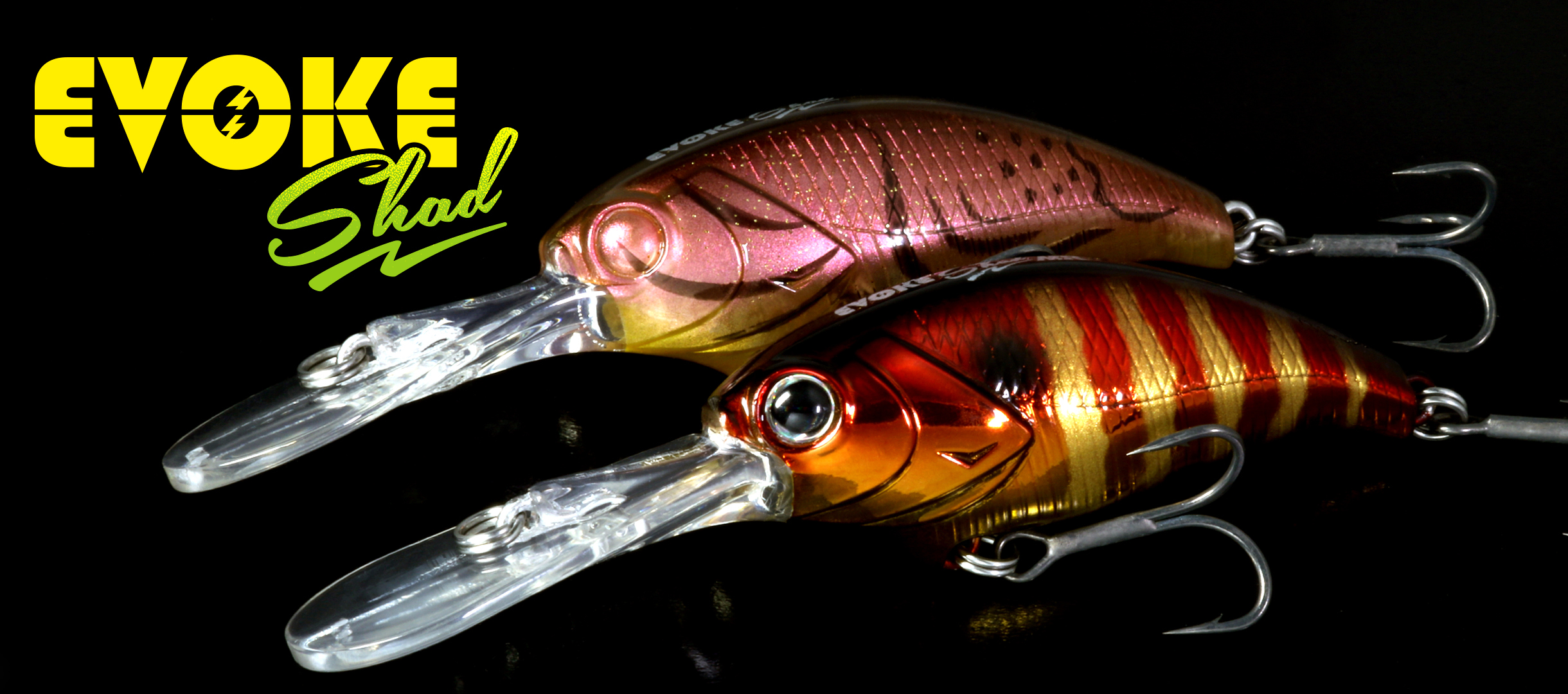 A cold water killer.
In order to catch fish when they are less active, we designed this bait with longer casting distance and a precise retrieve. It runs straight and deflects perfectly off of cover without snagging as often as other crankbaits.
EVOKE SHAD
TYPE: SLOW FLOATING
LENGTH: 55.0mm
WEIGHT: 7.8g
EVOKE SHAD MR
TYPE: SLOW FLOATING
LENGTH: 55.0mm
WEIGHT: 7.7g
Body Form & Weight Setting

The slim-shaped body gives it excellent balance and great casting distance with a stable trajectory. The weight moves for to increase both casting distance and accuracy.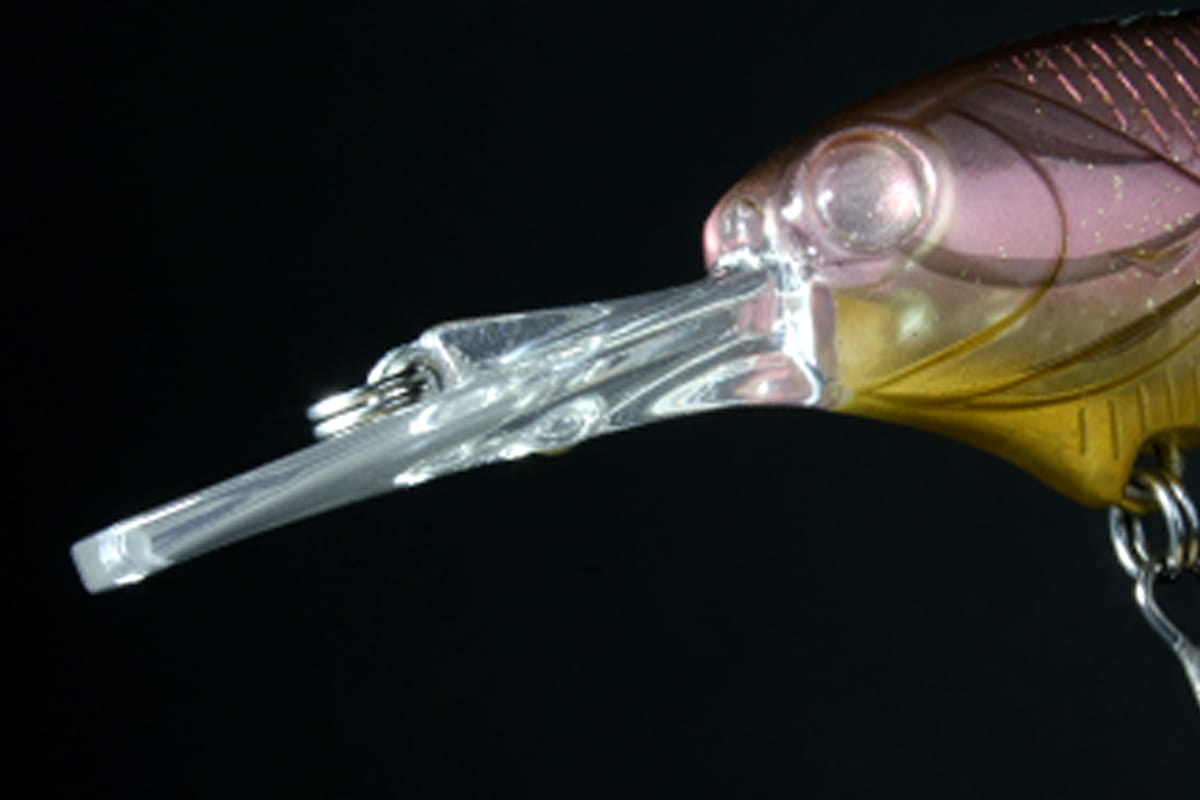 The tip of the lip is intentionally designed to be thick to prevent it from damage after hard contact.
HOOK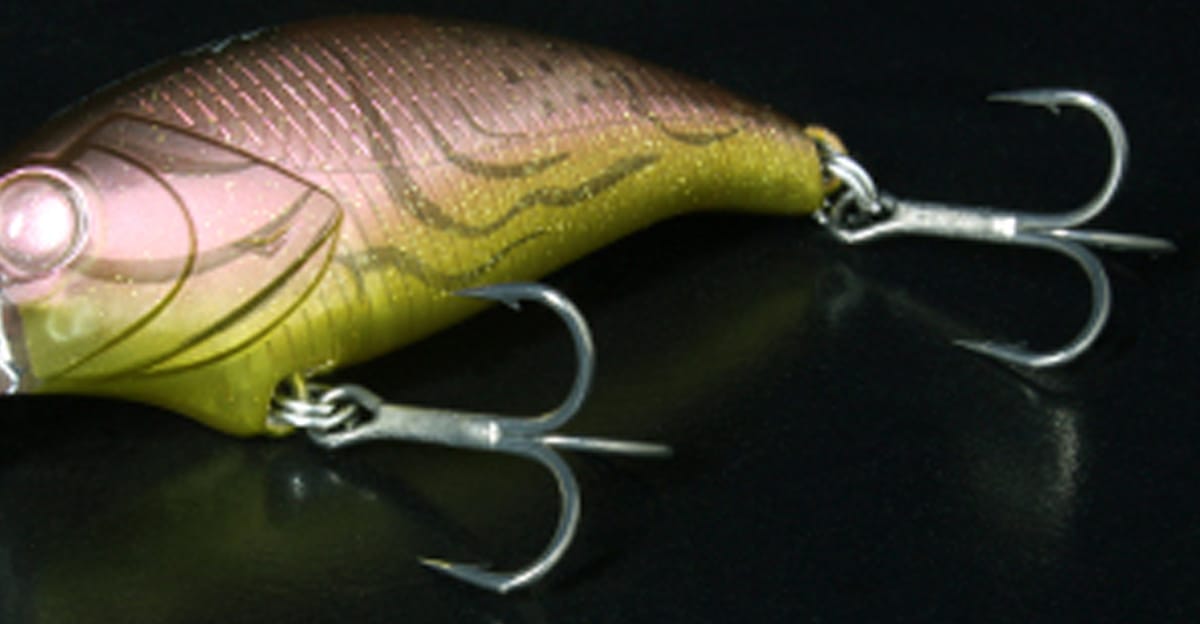 The hooks used are thick and sharp Ryugi Pierce Treble in the #7 side. They are more stout than most crankbaits in this size class but that was part of the design and helps to land big bass.
TYPE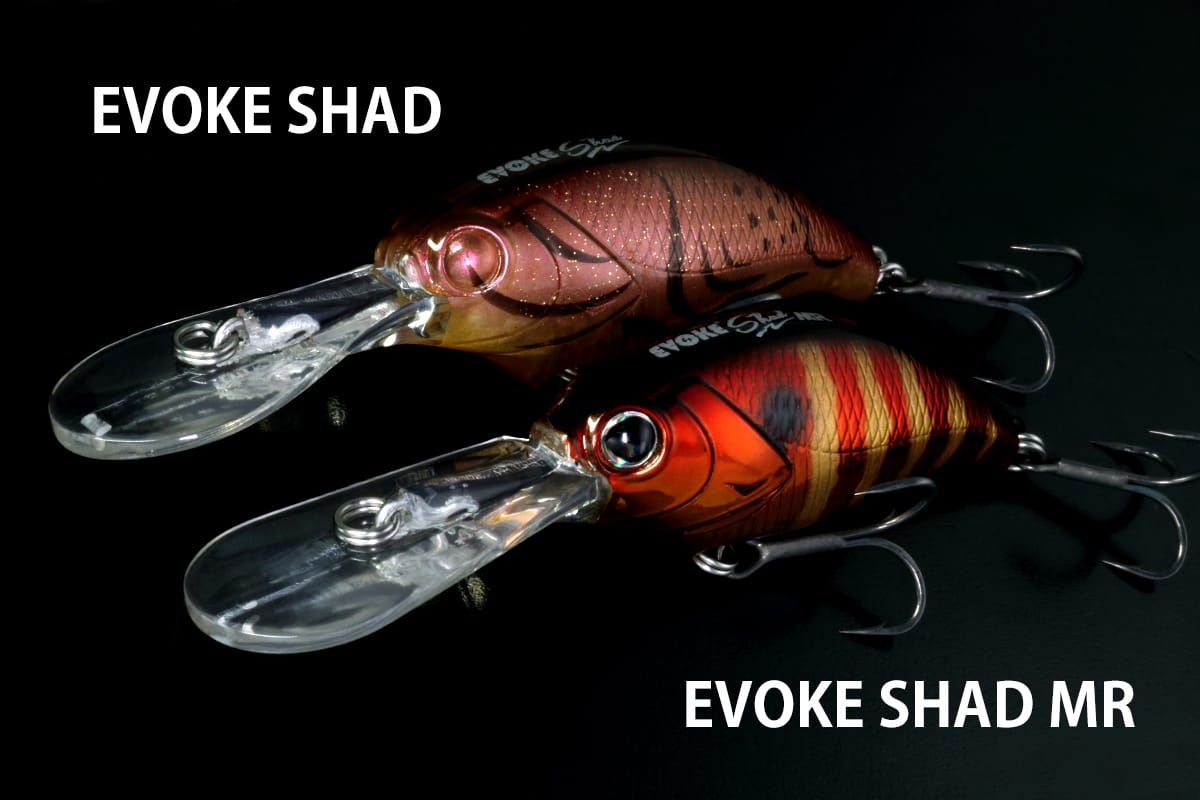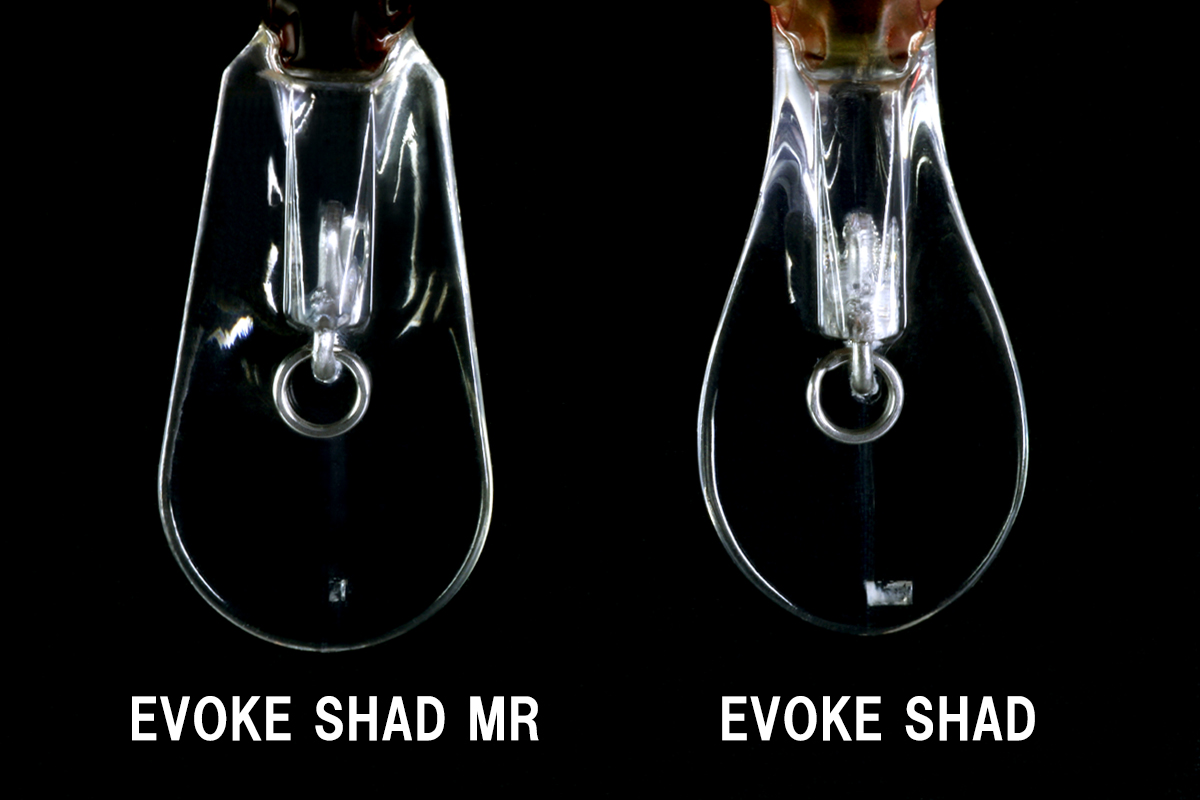 ■ EVOKE SHAD
DIVING RANGE: LINE10lb 1.2m / LINE12lb 1.0m

The EVOKE SHAD has a high pitched action and is built to deflect off of cover. The bait can be fished with a very fast retrieve to trigger a reaction from lethargic cold water bass. Even after hitting an object, it regains its position immediately. It is equally effective in both cold and warm water temperatures.
■ EVOKE SHAD MR
DIVING RANGE: LINE 10lb 2.0m / LINE12lb 1.8m

The "MR" dives deeper than the EVOKE SHAD. It has a different action with a higher pitched sound and tight action during the retrieve. It has a tight wobble at medium to slow retrieves and helps you slowly tick cover to fool lethargic bass.
ACTION

TRUE TUNE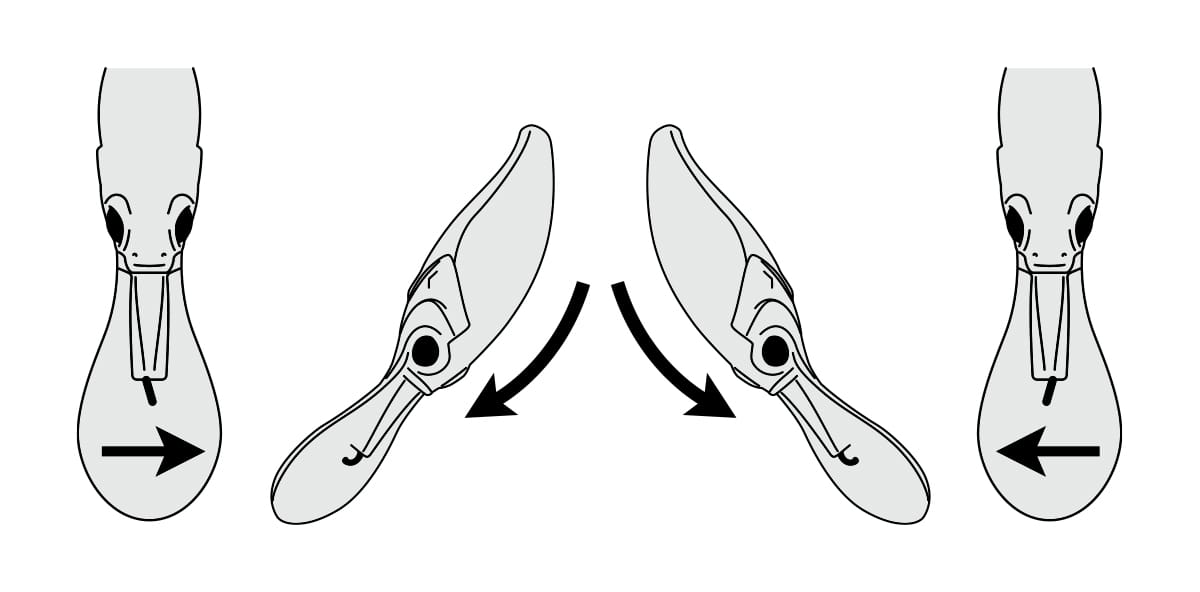 We ship after carefully checking each lure, but we recommend a true tune to maximize the performance of the lure. When bait is swimming to the left, move the eye to the right, and when swimming to the right, move the eye to the left using pliers and make adjustments while observing the condition.