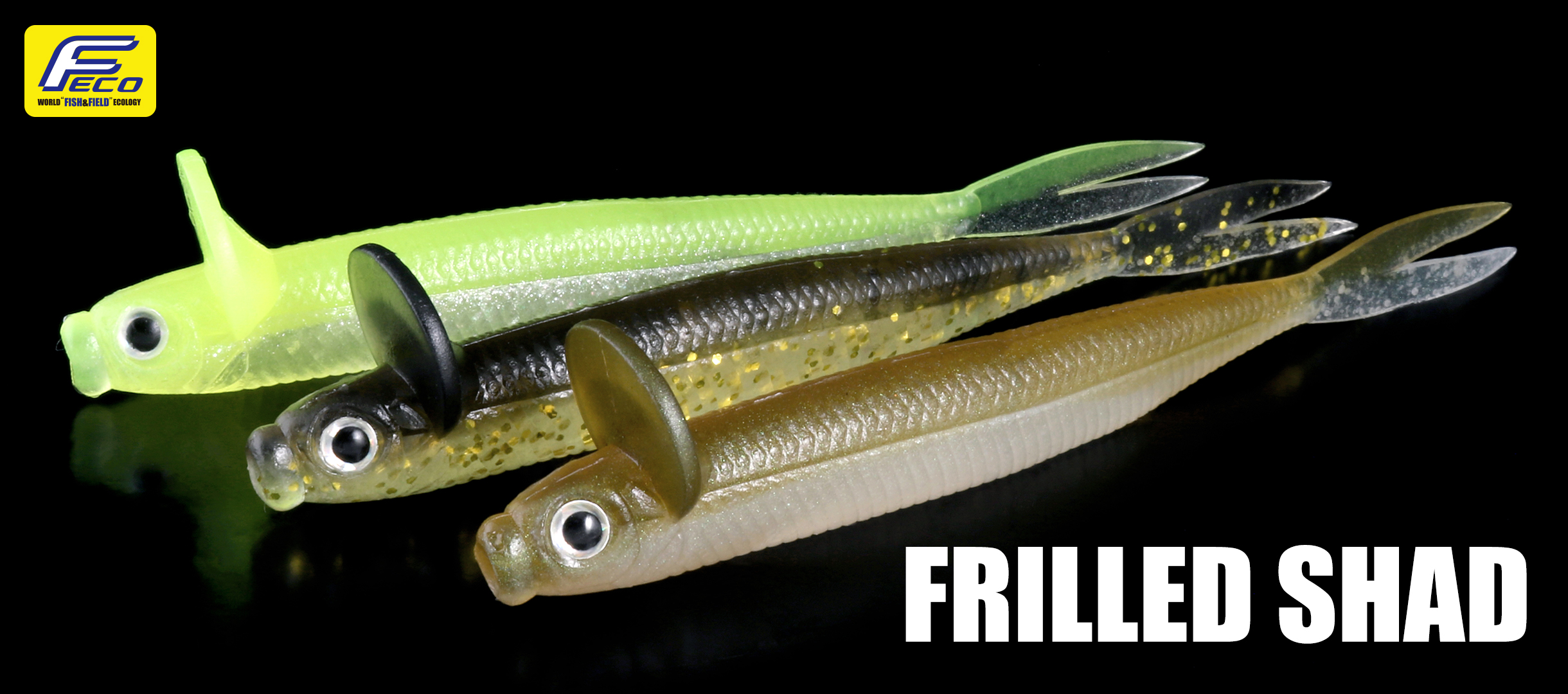 The mold of the bait creates an ultra-realistic body and it includes lifelike eyes. The combination makes it look just like a baitfish and will get more bites in tough situations. The clear color has n salt and includes deep grooves to look just like the scales of a baitfish.
VIDEO
The low specific density soft material gives it free-flowing movement on a jighead and also holds a hook well.
There are two versions, one with a 0% salt content and one with 10%.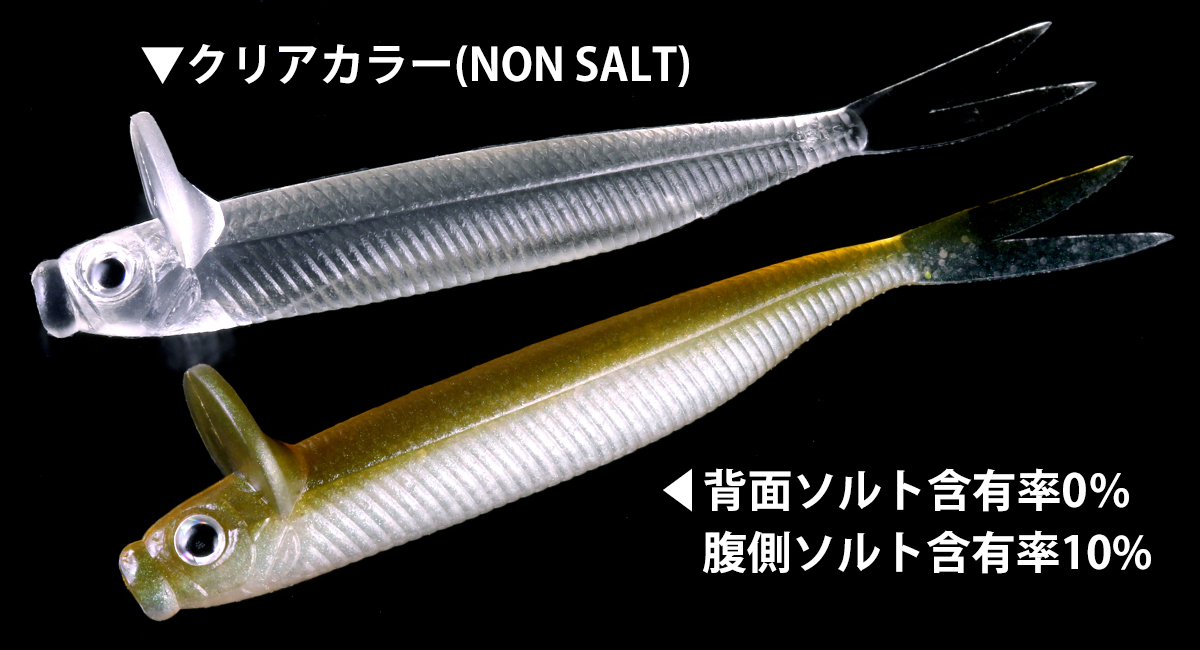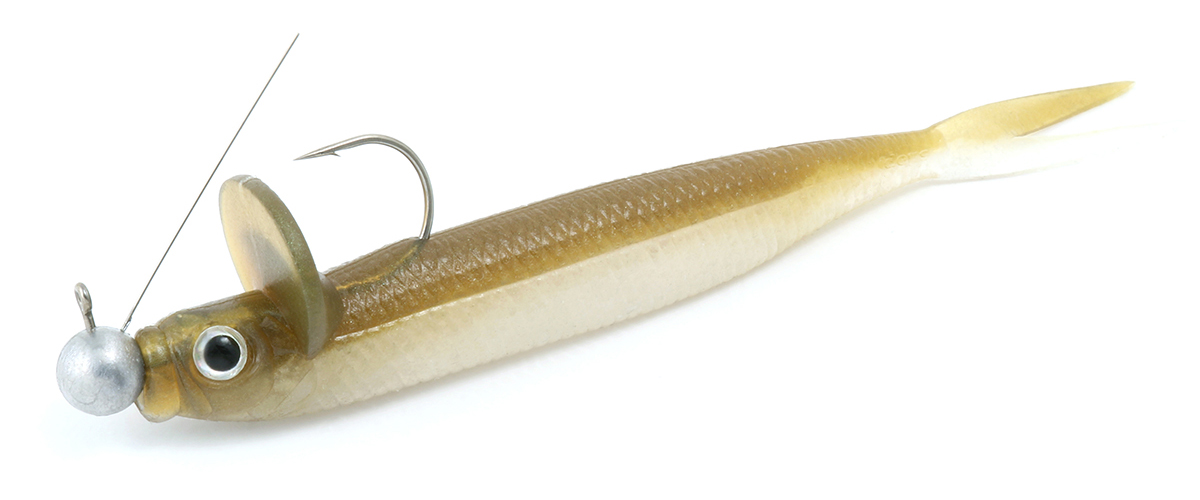 FRILLED LIP

Key parts that are the key to action.
The fan-shaped lip that spreads over the head passes the water stream around the bait and also creates a rolling action with unique trembling action. The bait looks just like a baitfish and the soft body makes it lifelike and appeals to wary bass.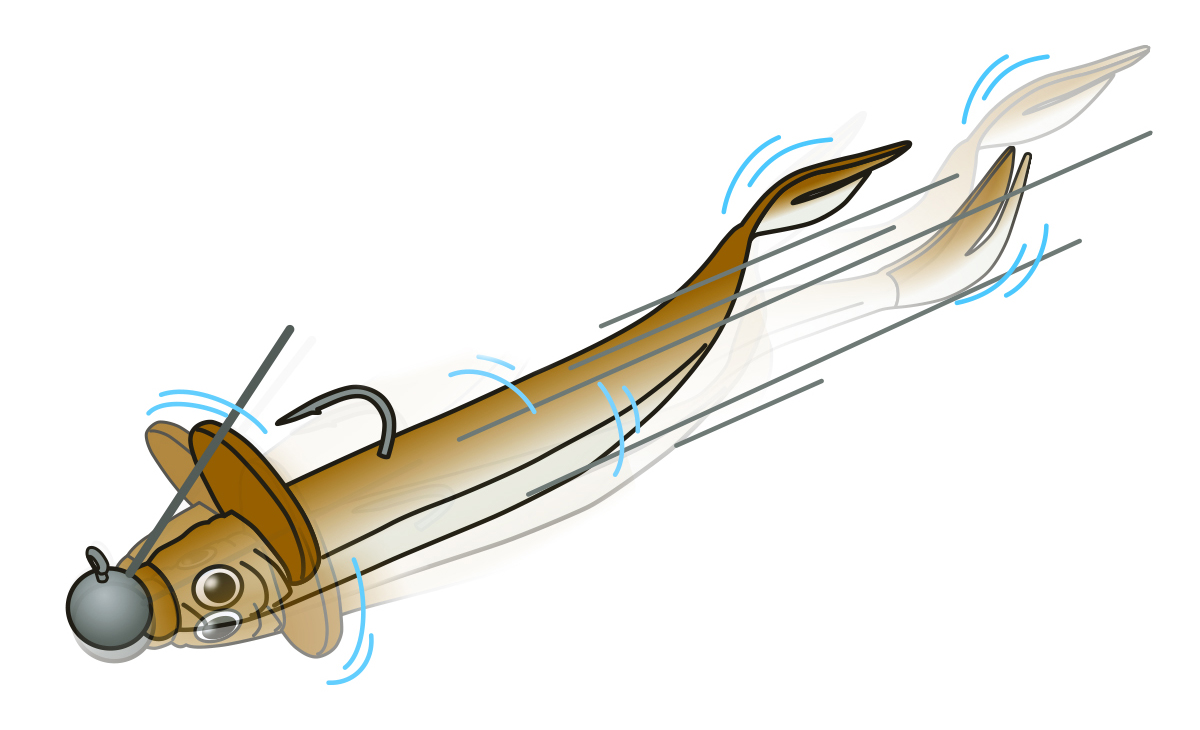 The lip acts as a brake to reduce the movement more slowly, and it is possible to effectively work rocks and sticks where bass live.
Also, since the hook is hidden, it acts like a weedguard.

TAIL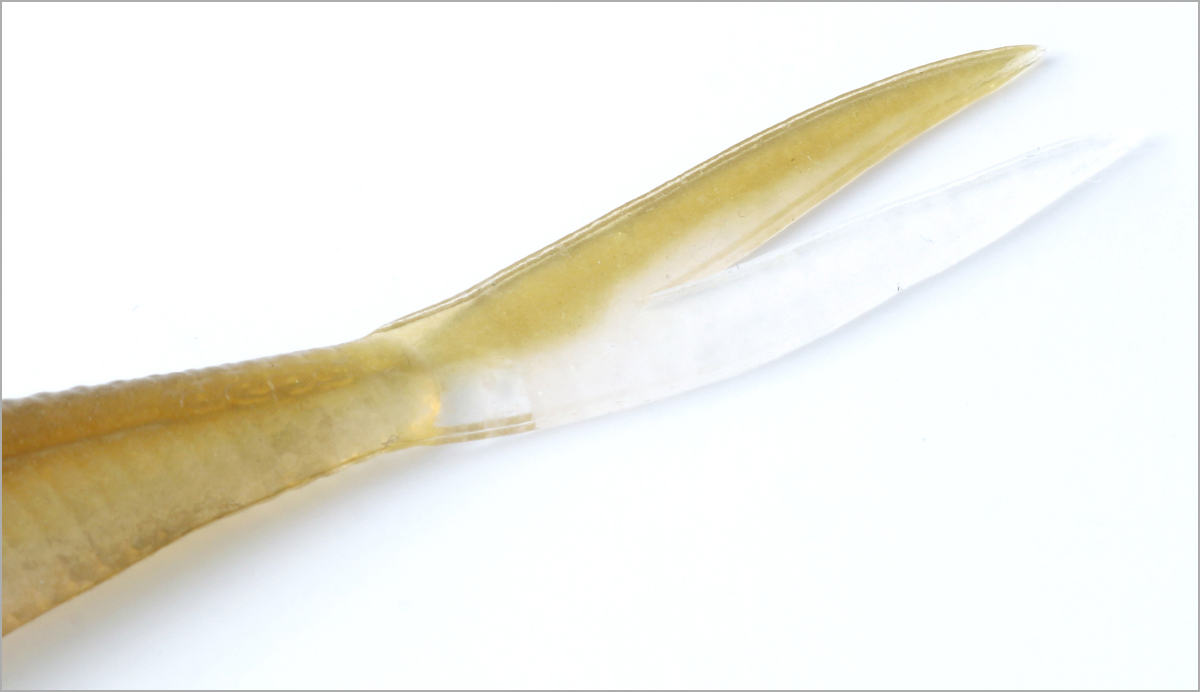 The tail sways to follow the body and the action makes it look more like baitfish.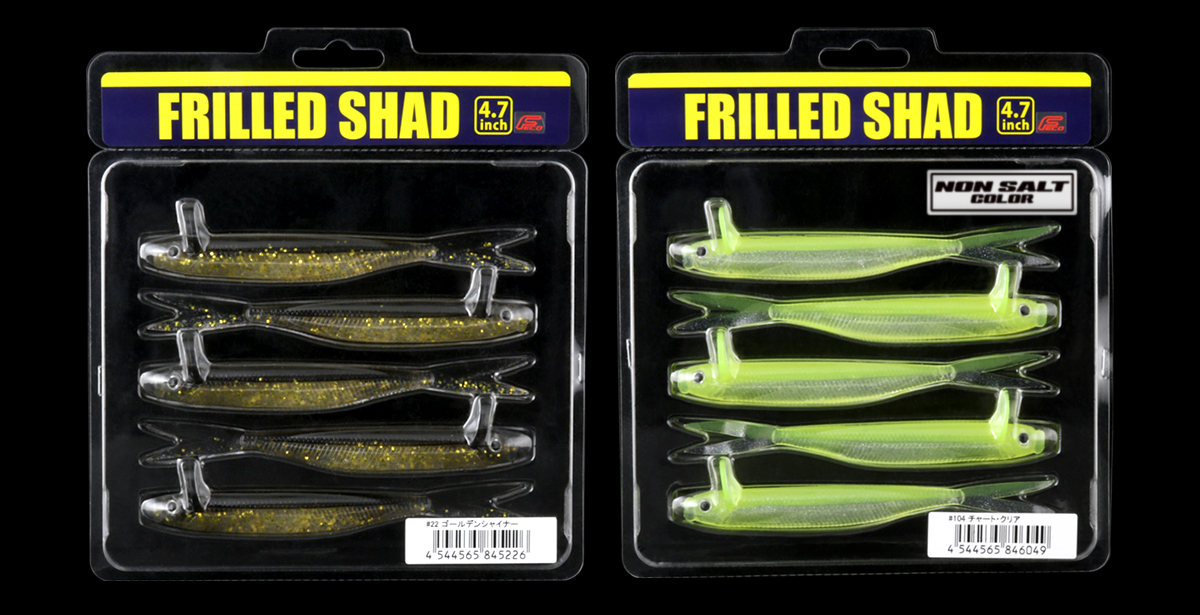 Color