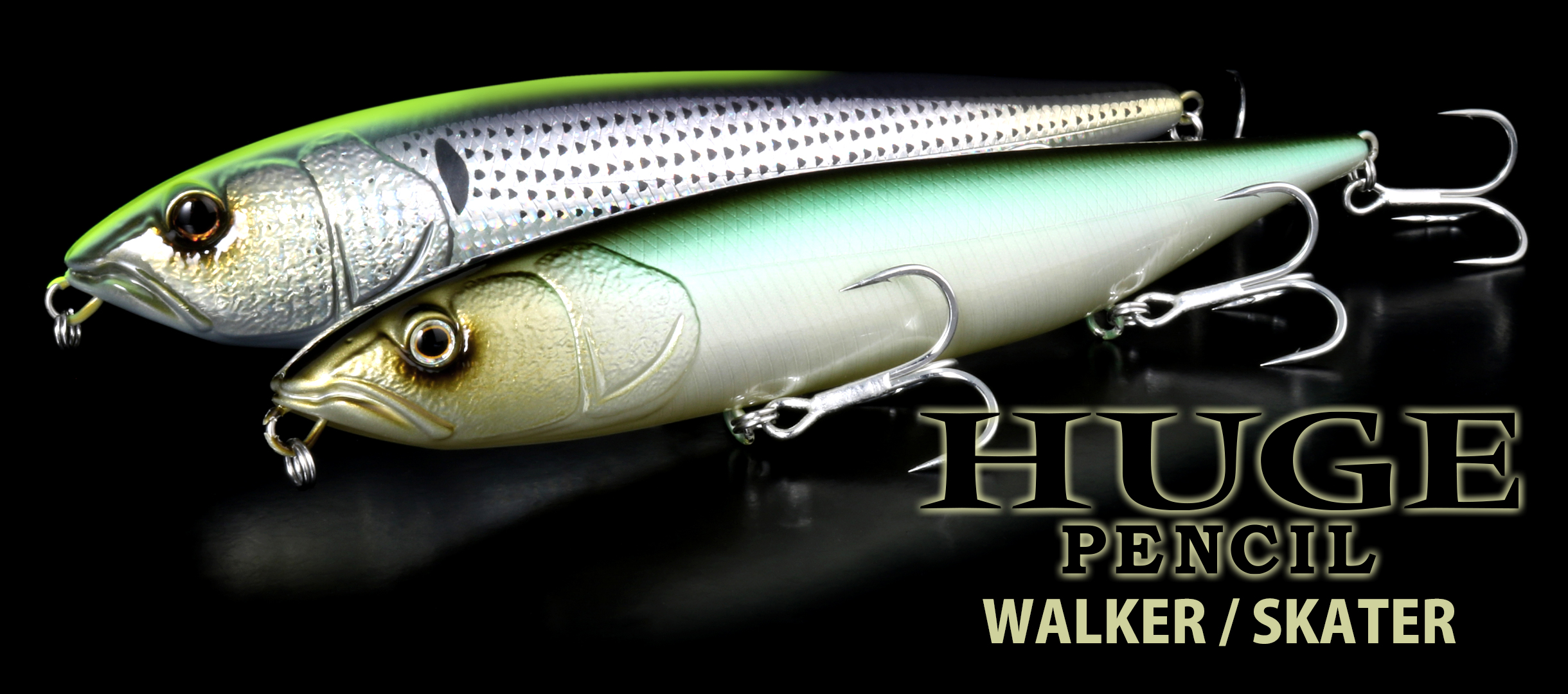 HUGE PENCIL SURFACE BAIT
These magnum pencil topwater baits are big but easy to work. The Huge Pencil was born to catch trophy-sized fish. The tremendous sound and vibration from the 200mm body on the surface creates a disturbance that looks like a feeding scene, which greatly appeals to the instincts of big fish.
The lineup includes a "walker" with strong water pushing and a "skater" with a light skating action, which can be adjusted to how the fish are reacting. The specialized actin from the magnum bait is achieved because of the high buoyancy bait and design. The variable balancer system gives it plenty of sound and an irregular sound that appeals to fish. The Huge Pencil is great for catching trophy bass as well as a host of saltwater species. It is built to withstand the aggressive hits and strong fighting abilities of these big fish.
WALKER
LENGTH: 225mm
WEIGHT: 4.3oz
TYPE: SOUND / SILENT
SKATER
LENGTH: 225mm
WEIGHT: 3.7oz
TYPE: SOUND / SILENT
BODY
A tall "walker" and a slender silhouette version called the "skater". The high buoyancy body with a large capacity creates a sharp action that is impressive for a bait with this big of a body. The light resistance working these baits keeps you from getting fatigued after fishing it all day long.
Walker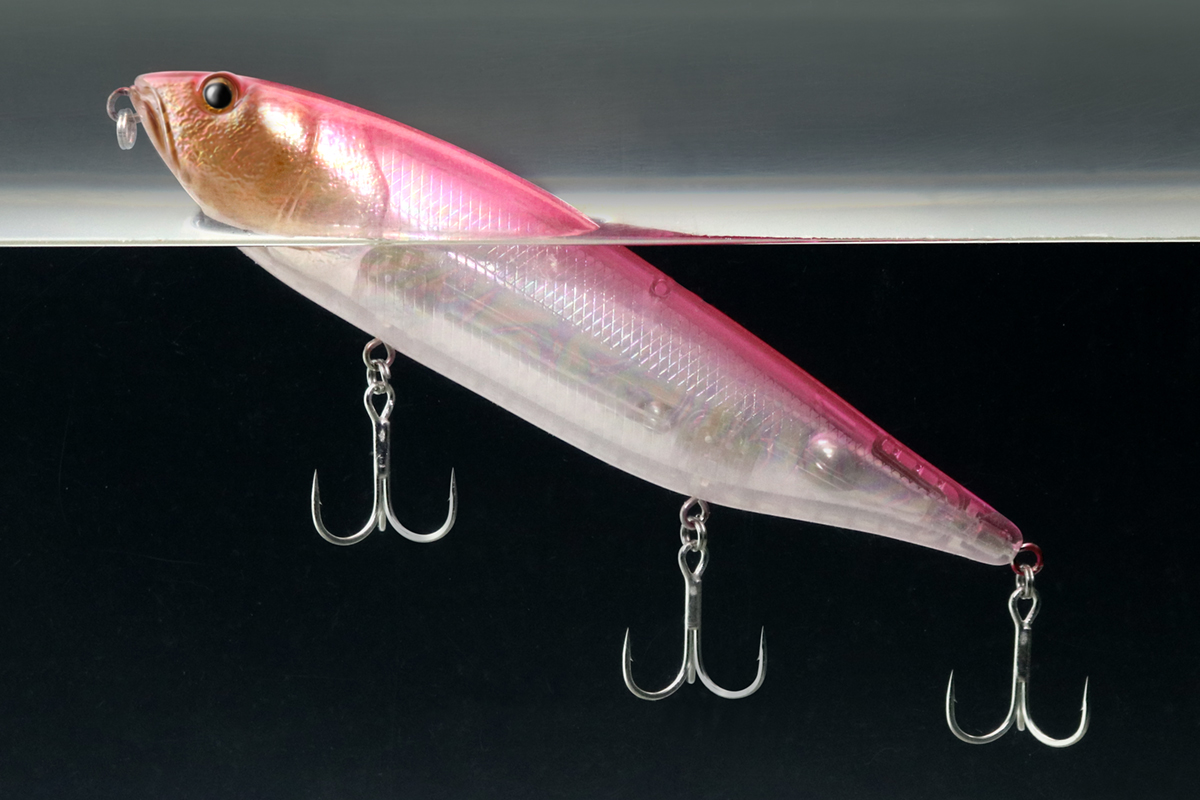 The tall and thick body has a floating posture of about 30 degrees. It has a great 'walk-the-dog' action that pushes water with a strong splashing sund. It works great in choppy surface conditions as well as calm days.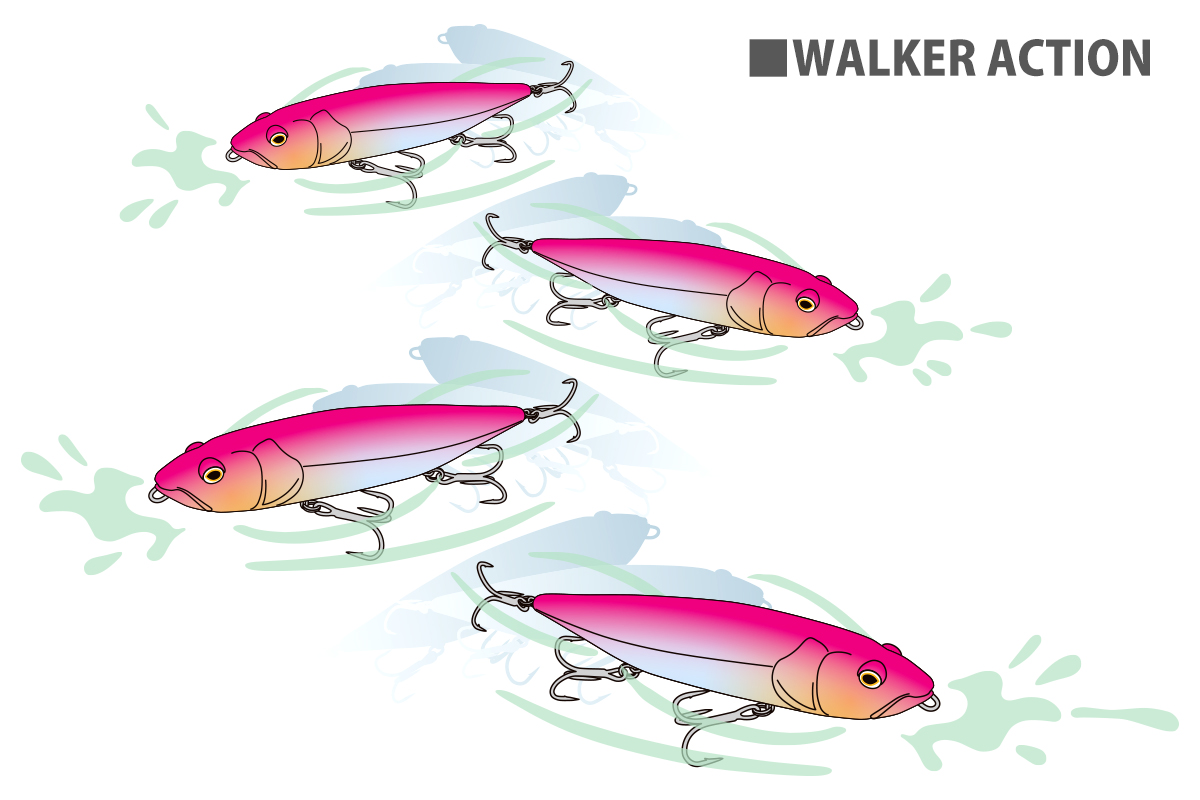 ---
Skater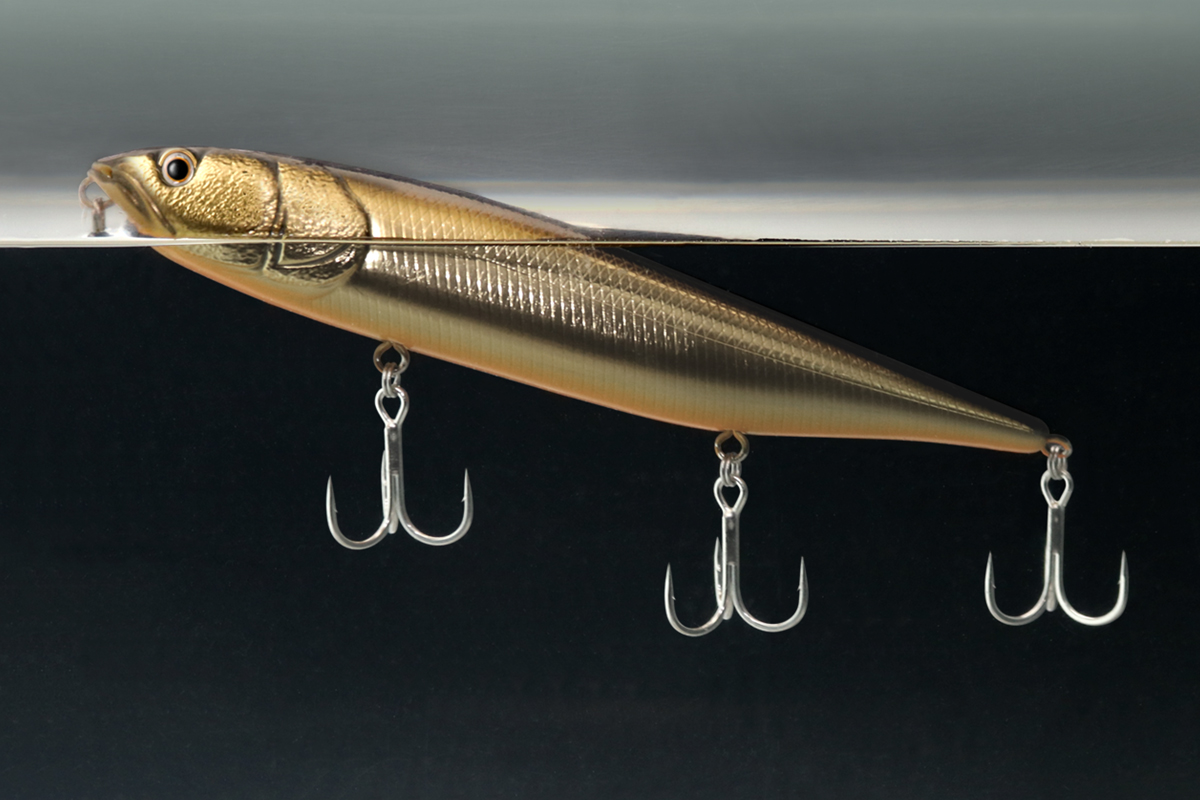 The Skater specializes in a wide swinging skating action due to its nearly horizontal floating posture. It is easy to use, even for beginners, and has enough versatility that advanced users can operate it at will.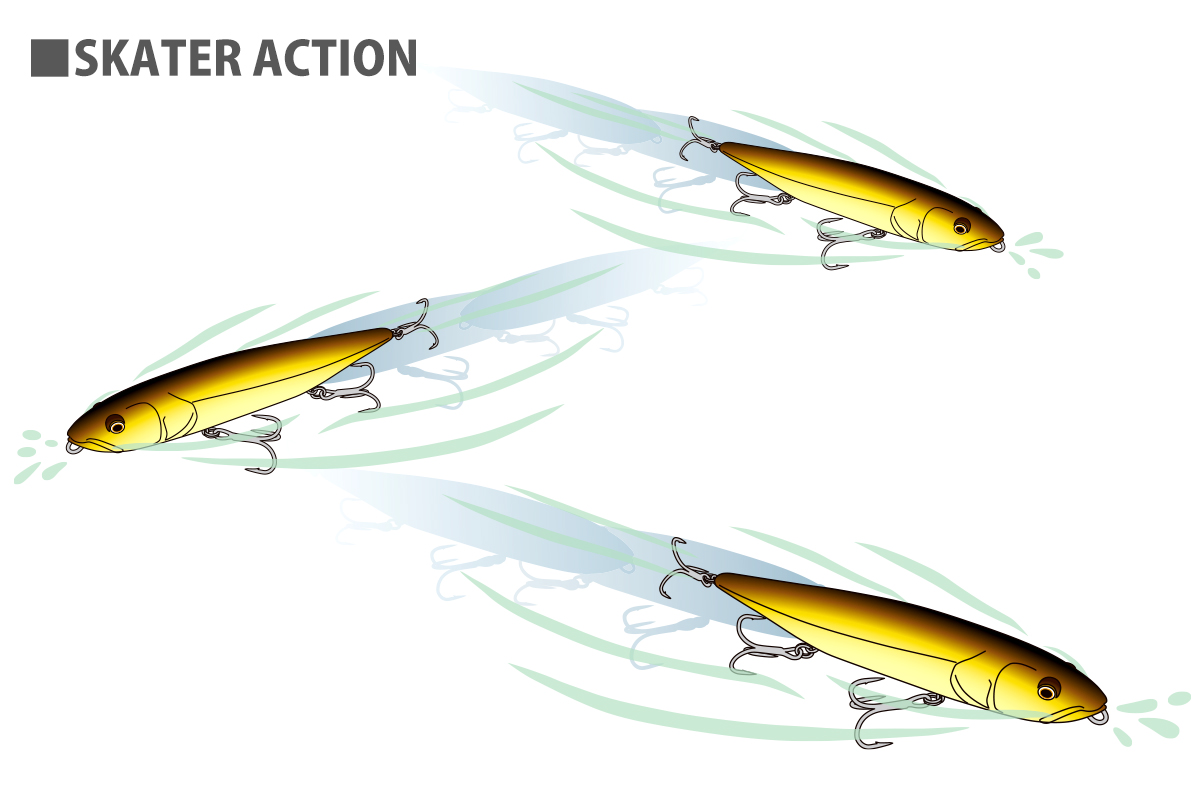 VARIABLE BALANCER SYSTEM (SOUND TYPE)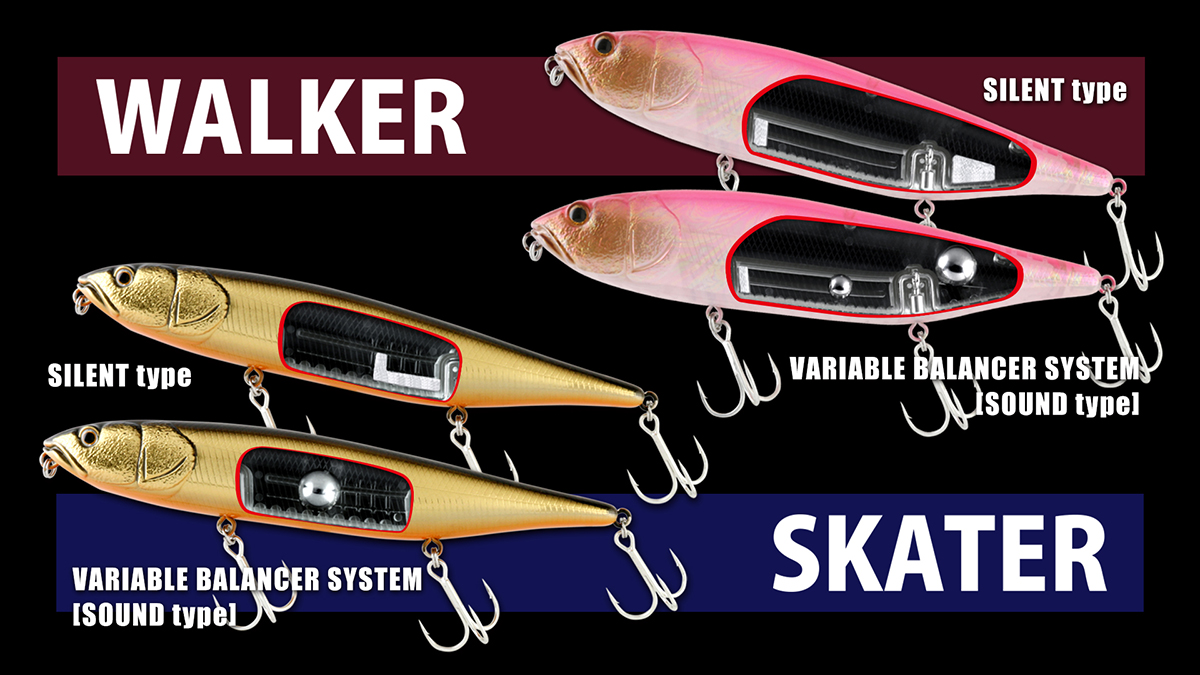 The variable balancer weights move randomly according to the bait's posture. It rolls back and forth with a unique and random sound. The silent version has a built-in fixed weight.
STRUCTURE

The bait works for more than just bass and is durable enough to catch saltwater species such as snook, sea bass, and other monster fish. Most baits are not built to withstand the stong power and sharp teeth of these fish, but these topwaters can handle it. The the penetrating wire stretched inside the body from the line eye to the hook eye greatly increases the possibility of catching these fish.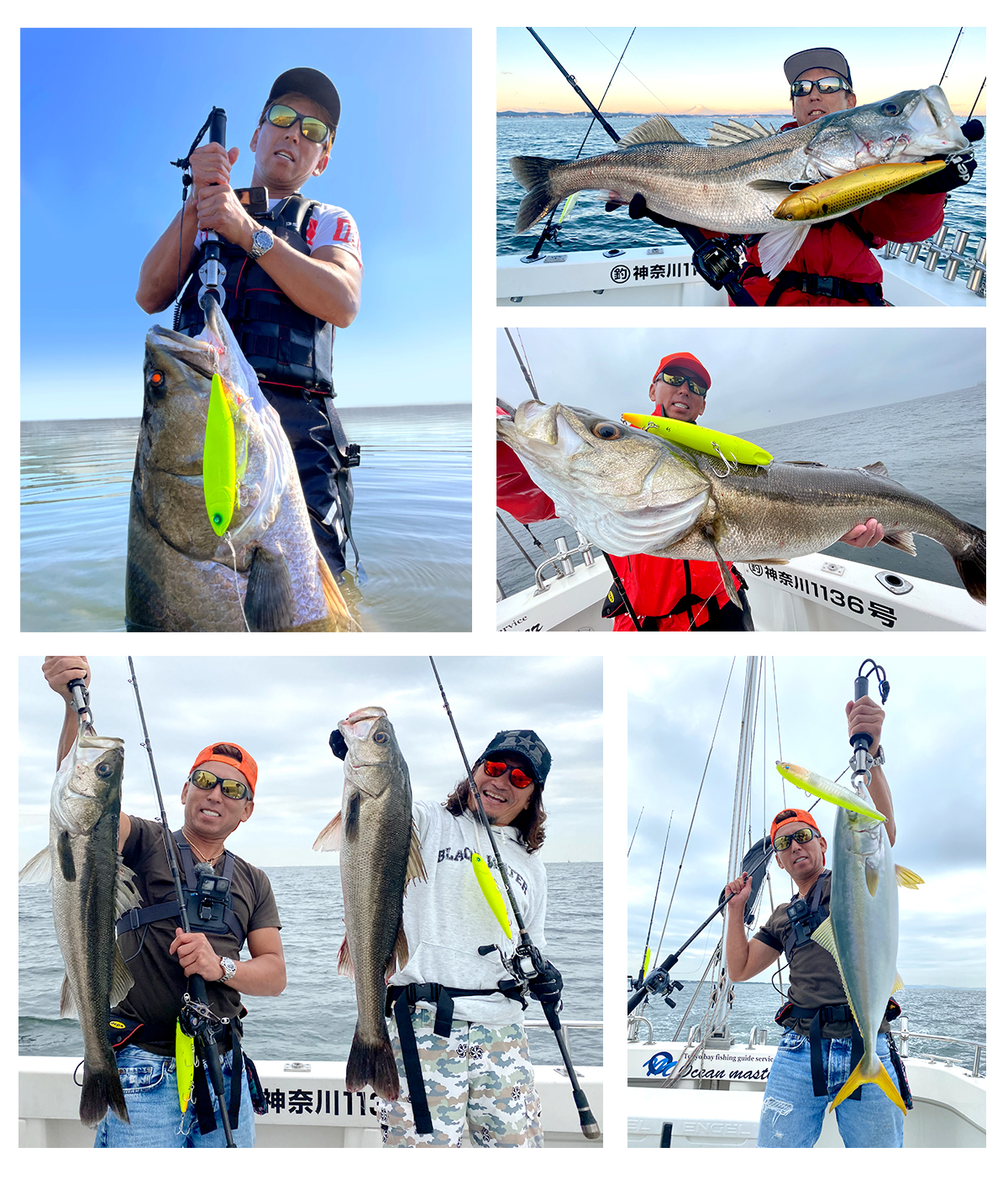 CUP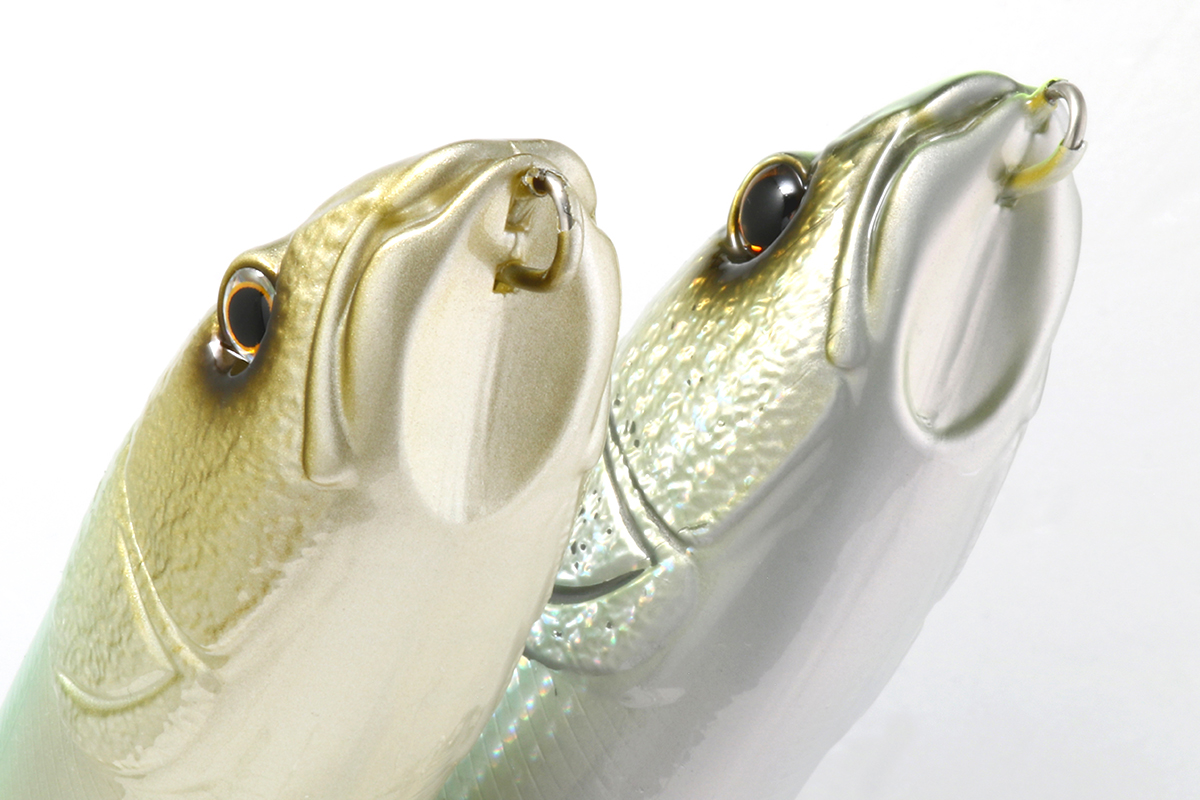 The air-filled cup makes a sound that is reminiscent of baitfish and imitates a feeding mode.
HOOK & SWIVEL HOOK EYE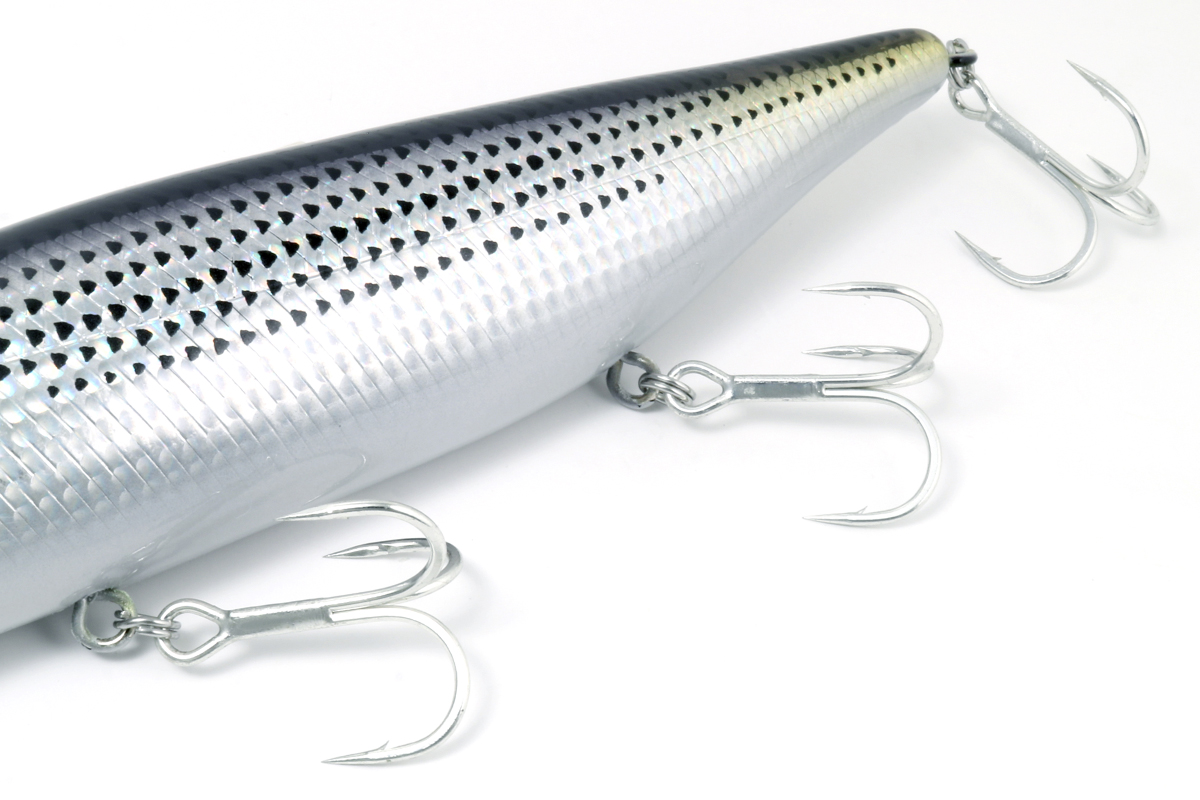 By adding a swivel to the hook, less fish will shake the hooks during the fight.
HOOK: # 3/0
SPLIT RING: # 5
MOVIE
COLOR
Waker
Skater
---