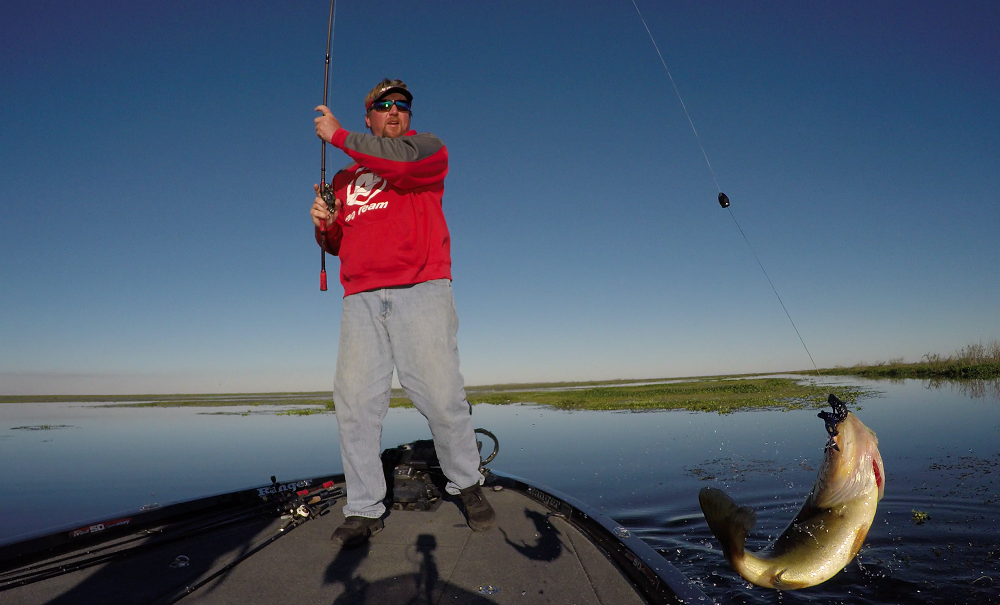 Punchin' is a technique that can yield some monster bass.
The basic principle is simple: punch your weight and bait through a matted surface and try to get a big one to bite.
There is more to it than that though, and professional bass anglers JT Kenney and Wesley Strader shared some tips to maximize your punching and help you get a few more bites.