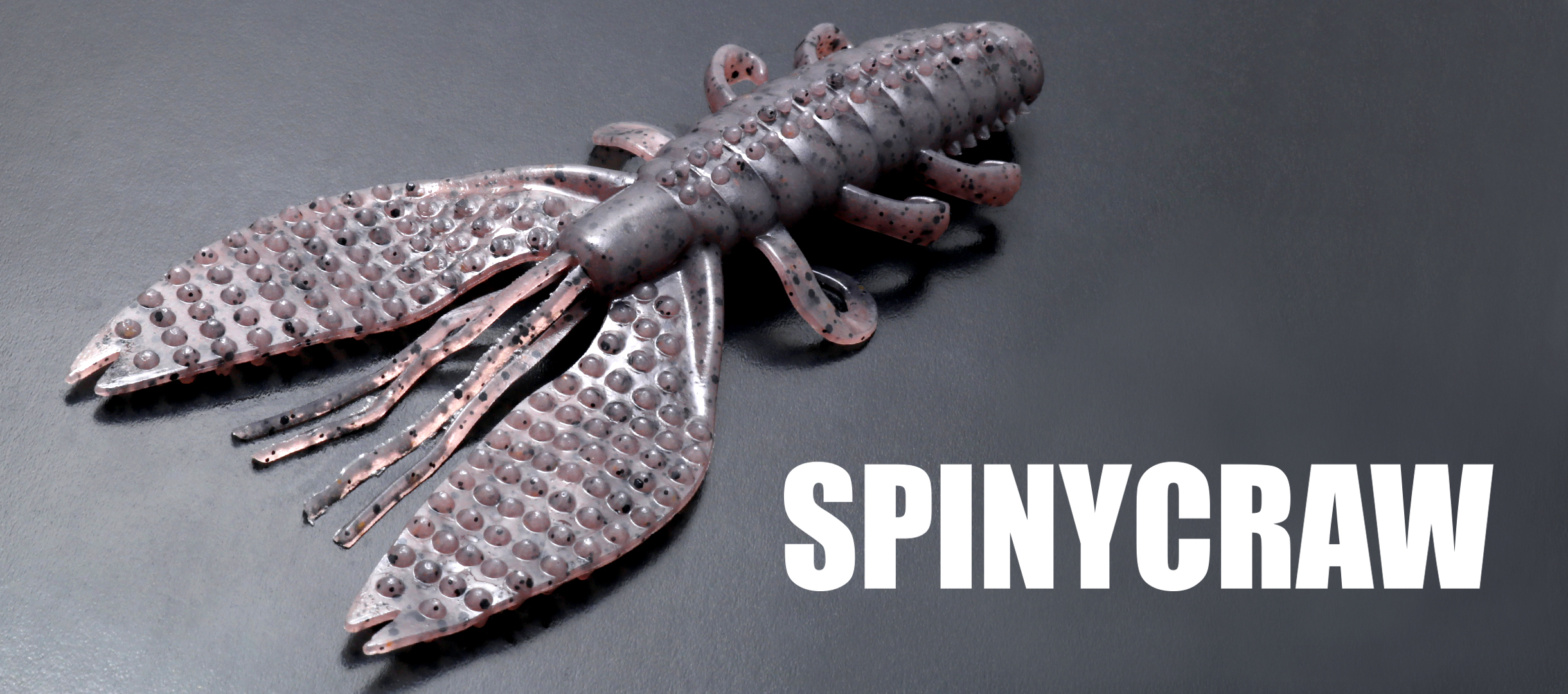 SOFT BAIT
A bulky claw that creates a big stream of water. The fat body with a hollow air pocket and spiny claws with thorns round out a great crawfish imitating soft plastic. The thorns and bumps throughout the body create a great vibration as the bait moves through the water.
SPINY CRAW SIZES:
4.8inch (6 / pacK)
4inch (8 / pack)
3.5inch (8 / pack)
Recommended offset hook
4.8inch # 4 / 0-3 / 0
4inch # 2/0
3.5inch # 1/0
BODY FORM & MATERIAL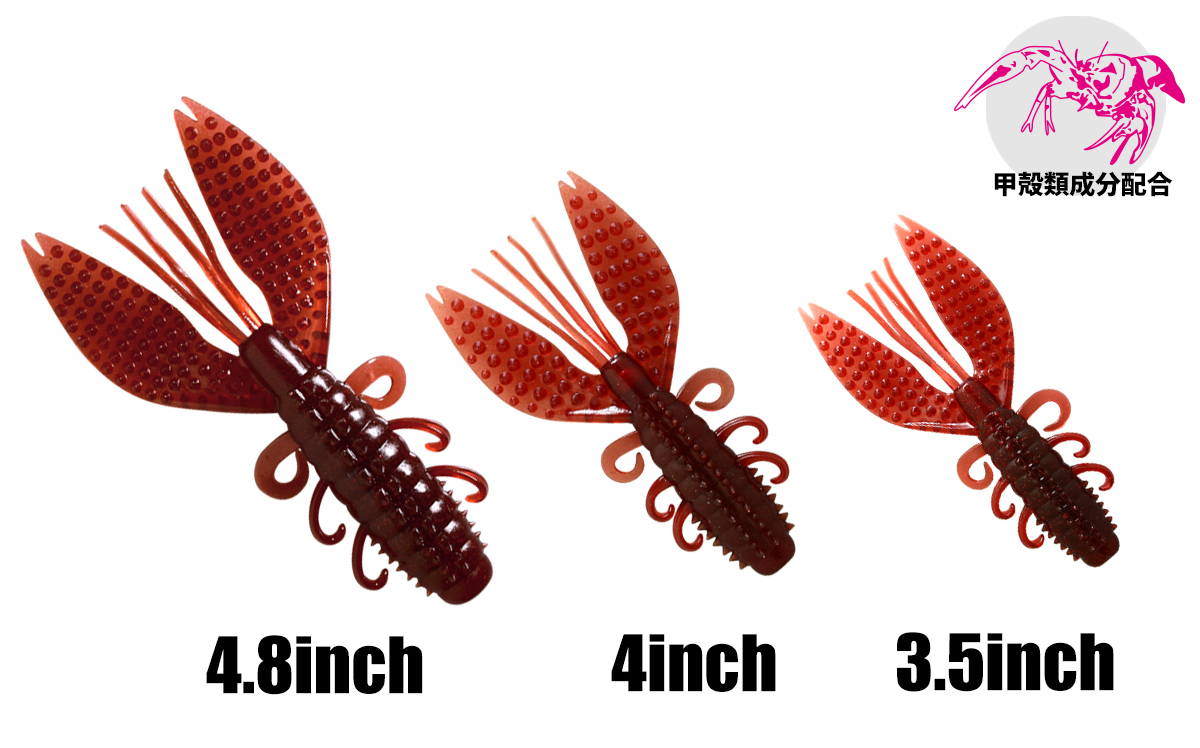 Composed of an unparalleled number of thorns covering the body and flutter arms, the "Spiny Claw" is constructed in a perfect crawfish shape that bass prefer. In addition, the ultra-soft plastic has an increased strength for catching plenty of fish and not getting torn by hooks. It also features a special crustacean flavor, which attracts bass with its taste and odor.
FLUTTER ARM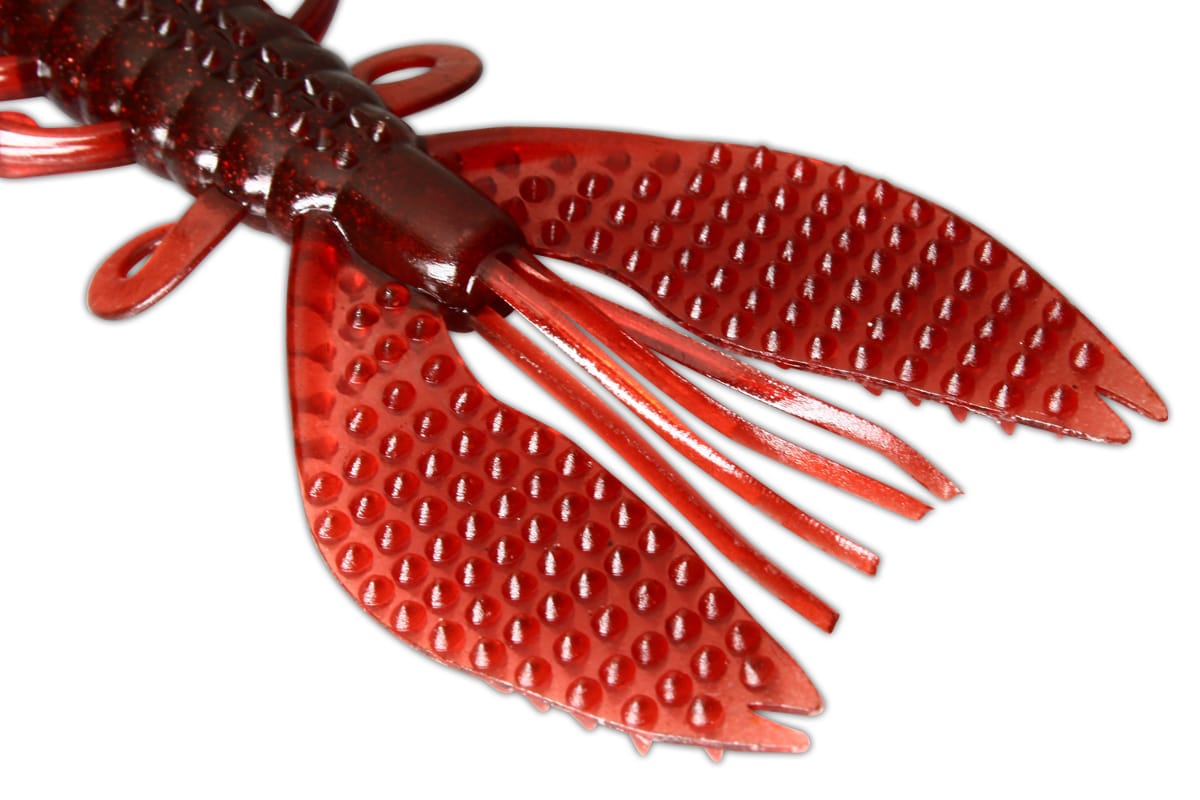 The flutter arms are covered with countless bumps that create a tight vibration as it falls or when swimming. The bait responds quickly to any rod movement and the kicking wave pushes water and appeals to big bass with a large presence.
HOLLOW AIR HOLDER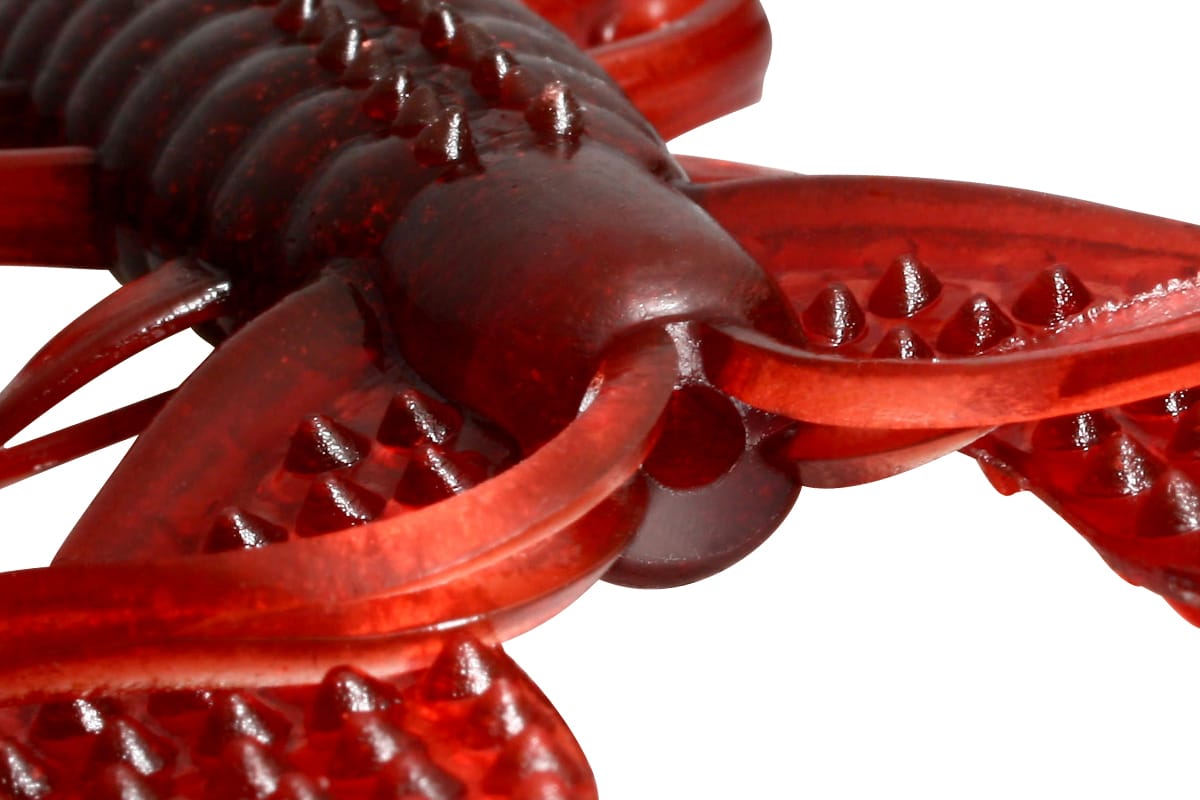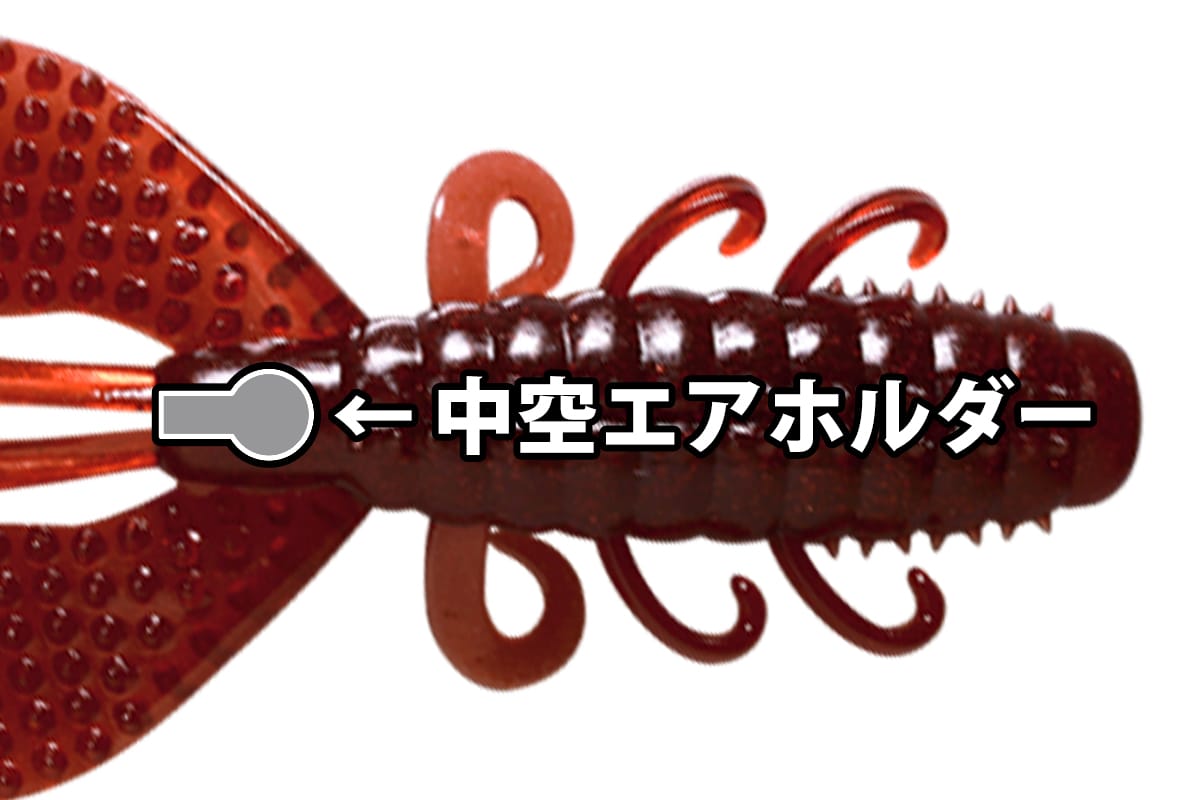 The hollow air pocket in the head of the body greatly affects the fall rate and helps to create more vibration.
ACTION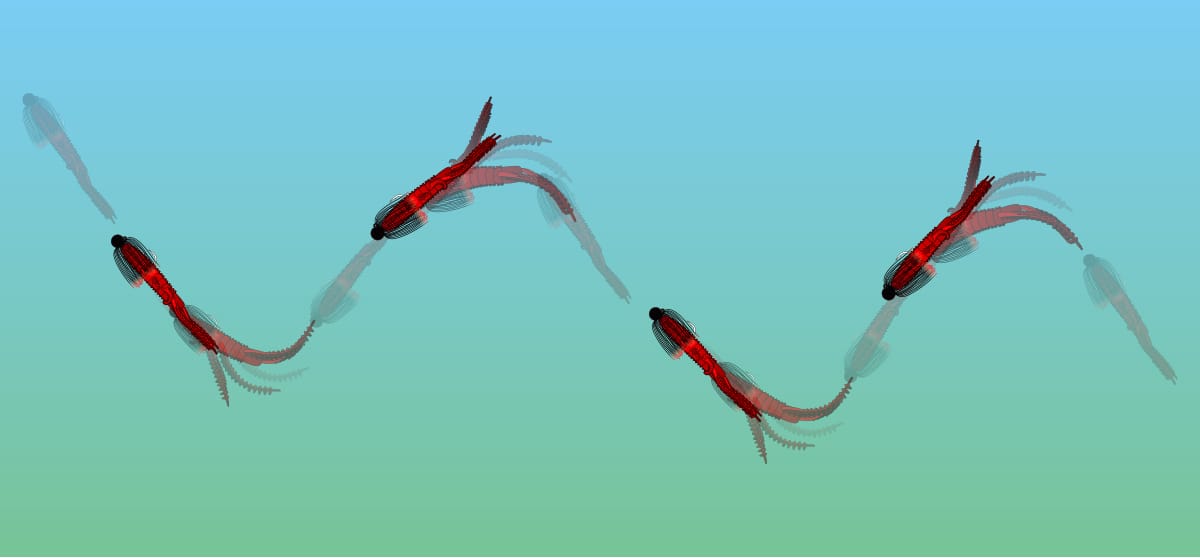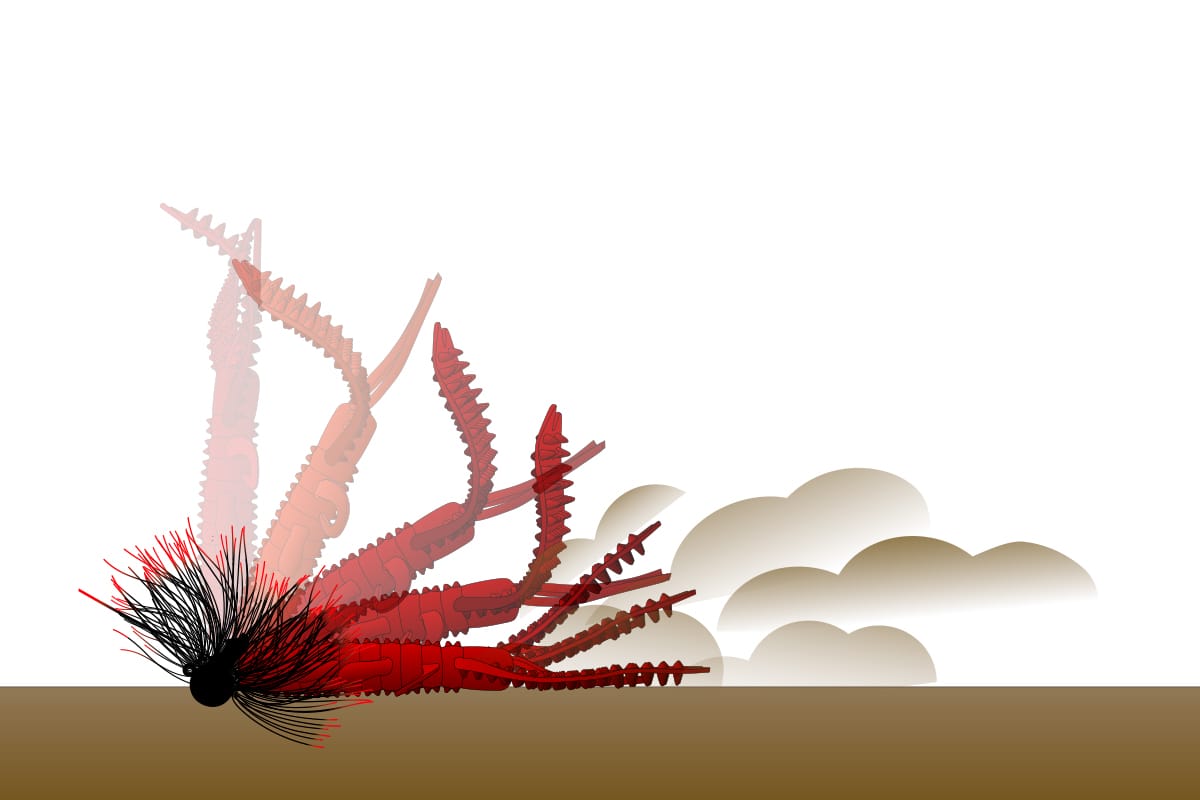 As a jig trailer, the Spiny Claw creates a kickback motion as it flutters and imitates a crawfish on the bottom.
MATCHED RIG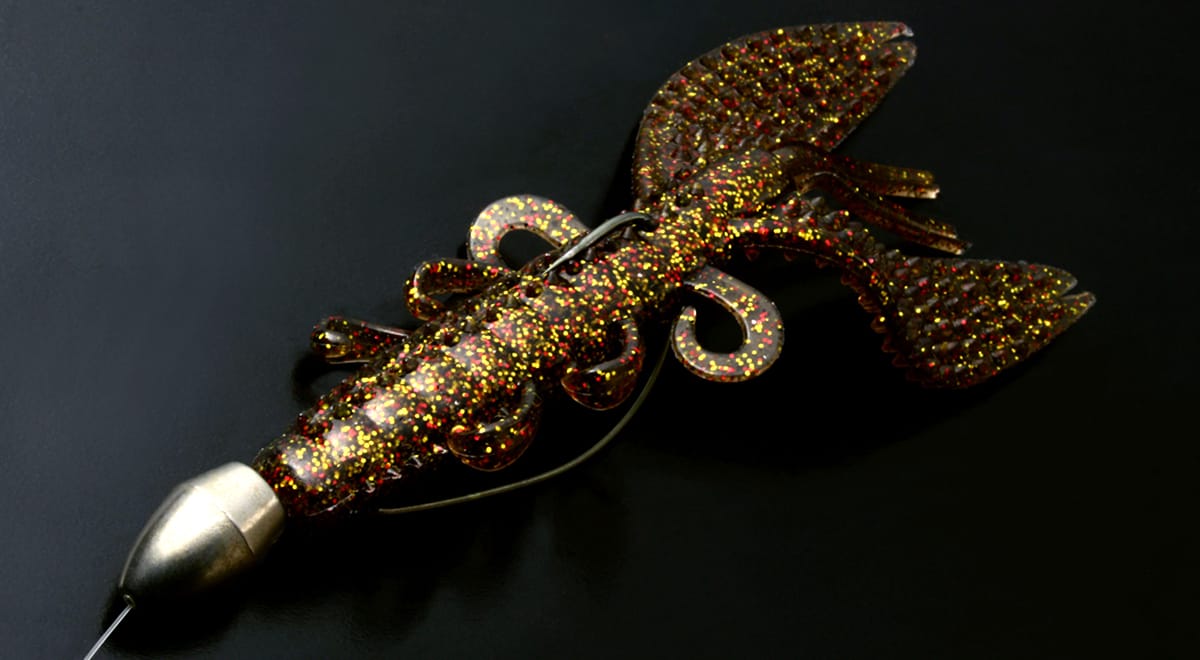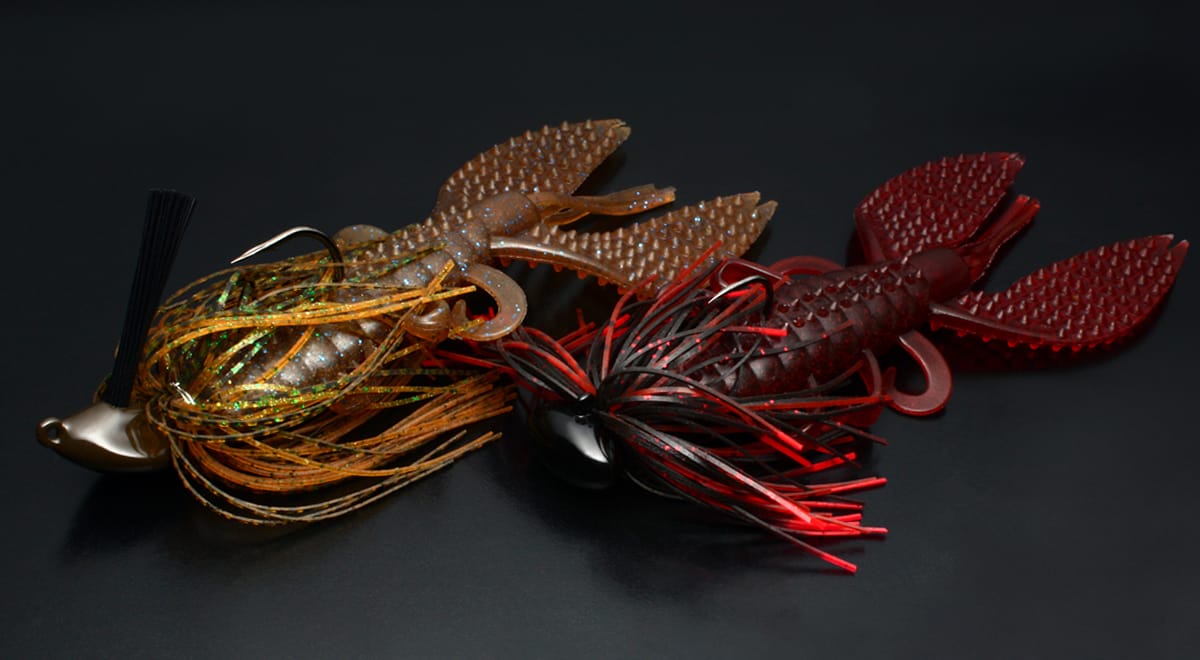 MOVIE