The two major bass tours typically end their seasons on northern waters where the smallmouth grow big and mean, but are usually in relatively deep water. As a result, the dominant patterns usually involve dropshotting or dragging a tube, or perhaps slinging a deep diver like the IMA Beast Hunter. Bill Lowen has been on the big ponds enough to know to employ those techniques as his bread and butter, but no matter where he goes he can't shake his shallow water river rat upbringing.
He spends part of every practice, and often part of every tournament day, looking for brown fish in relatively skinny water – as little as three or four feet.
"If you can find a rock pile in the grass, at some point every day they're going to get up and cruise it," he said. When fish are in that position, they're primed to feed and Lowen said that the best triggering tool he's found is a swim jig, specifically his signature series model from D&L, most often in the ¼ ounce size. While much of the country thinks of this primarily as a technique for largemouths or big spotted bass, Lowen said that no smallmouth fisherman should ever launch the boat without one tied on.
While there are times when a big flapping crawdad imitator is the ideal trailer for the technique, this is not one of them. In this situation, he's trying to imitate ring perch, and nothing does the job better than an Optimum Baits Double Diamond swimbait.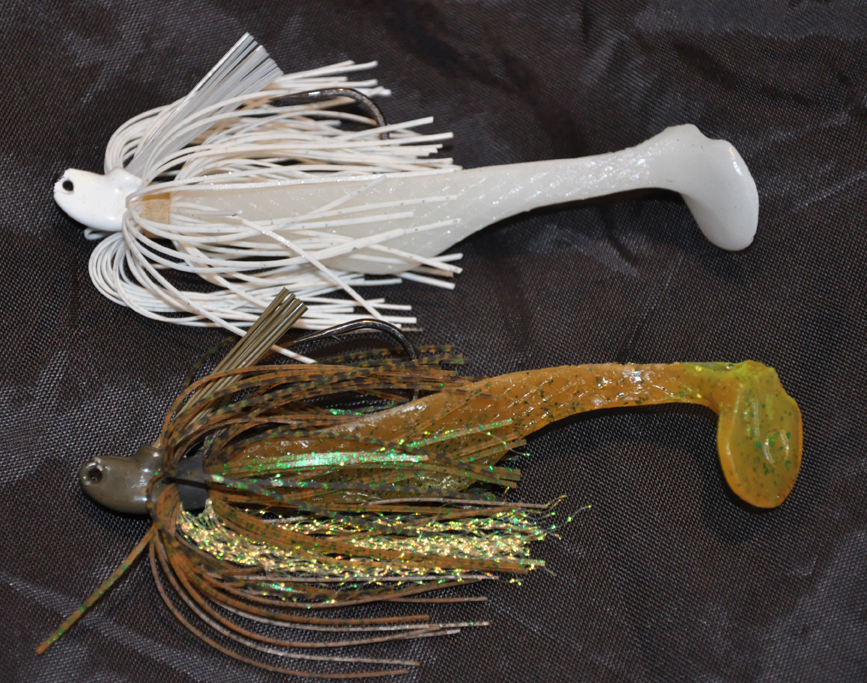 "This is true swimbait fishing," he explained. "The Double Diamond allows the jig to rock left and right and gives it sort of a crankbait action as you swim it along."
While smallmouths are notorious for eating crawfish, Lowen believes that the biggest ones up shallow key on those perch, and so he tries his best to replicate their bold colors. "Those ring perch are usually brown and green, with a little orange or chartreuse, so those are the colors I go with," he said.
His jig color is usually Green Crystal Craw (green pumpkin with amber tinsel) and he'll pair it with one of the several Double Diamond colors that match it closely – Green Pumpkin, Green Pumpkin Chartreuse, Green Pumpkin Red or sometimes Watermelon Candy. He does not like contrasting skirts and trailers in this context. "You always want to match your Double Diamond to the skirt color," he emphasized. He noted that because smallmouths are voracious visual feeders, oftentimes the chartreuse tail will be the trigger that elicits the most vicious strikes. When the chartreuse seems to trigger them but the bold dash of color in the factory-poured version is a bit much, he'll immerse just the tip of a standard green pumpkin Double Diamond in dipping dye.
 The Double Diamond's unorthodoxed shape swims like no other bait out there producing more vibration.
His tackle is an important part of his success. Smallmouths hit hard, and often slash at the bait. If that's happening, you can occasionally get them to engulf the lure better with a slight color change or slight change of cadence. If not, you need to make sure that your tackle gives you every possible advantage to get them hooked and get them into the boat. Lowen uses a 7'6" Castaway Swim Jig Rod, which he compares to a "heavy action spinnerbait rod," and pairs it with a Abu-Garcia Revo Premier (high speed model). "I spool it up with 30 lb. braid, whether I'm fishing in grass or if the water's gin clear," he said. "We often have a tendency to take a bait away from the fish. With this set-up, when a fish eats just keep winding and with that soft tip you'll still get a hook up."
More importantly, while everyone is fighting for key rock piles and contours on the deeper shoals, you'll likely be tempting the big girls with diamonds all by yourself.